Markets Today: Process and the passion
In the lead up to President Trump's joint session address tonight in Washington (Wednesday 13.00 AEDT is the scheduled time), the US Treasury yields have started the week moving back up, but without too much conviction.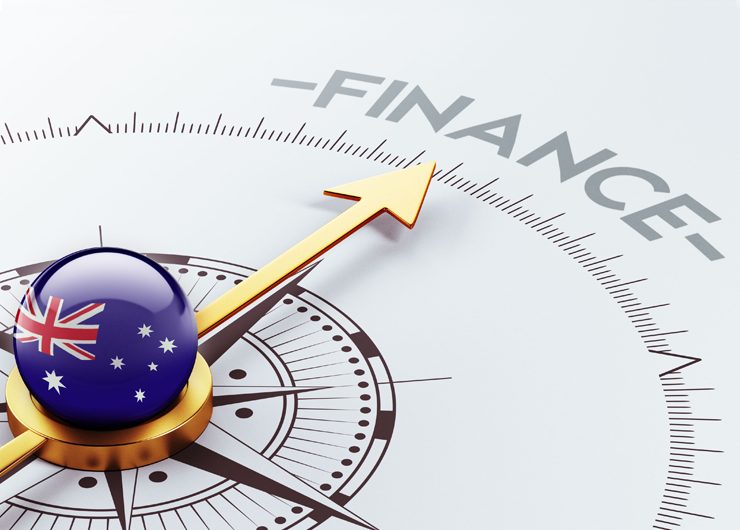 The USD is not breaking decisively to the topside.   It's frankly very difficult to know what markets expect from the joint session address, but expectations of an address with some reassuring and guiding details of the fiscal stance, from tax policies, and infrastructure might have been an ambitious hope.  Perhaps the market is expecting a little more now.  We can only bide our time till tomorrow and beyond.
And you never know with this President whether even his promises, such as "something special" that he has promised health insurers, will be matched with the required detail.  He is saying that there is going to be a "massive" boost to the military, but even here, will the impact of this boost on the budget bottom line – in the order of a 10% defence boost – be totally neutralised by ambitious cuts elsewhere? According to Administration officials, the defence boost will be come with offsetting budget cuts, but not apparently to entitlement programs (two thirds of the Budget).  This means cuts among discretionary spending programs will be required to the tune of an ambitious 10%, a big number.
Treasury Secretary Mnuchin has been saying in an interview on Fox News that the Budget will be constructed on a 2.4% growth forecast, not the 3% aspiration, the Budget being set to lay the foundations to create that growth.  There is also talk that tax policies are waiting for further investigation of health care spending.  Trump has been re-mentioning infrastructure, telling governors in a meeting overnight that "we're going to start spending on infrastructure, big".
There are still lots of uncertainties about policies and processes.  It still has a strong pro-growth tilt and intention, but the details are all important.
US Treasury yields are back up by around 5 bps along the curve.  We also note that pricing for the March 16 has been pushing up over recent days, Fed funds pricing now up to 50% and OIS even higher at 57%.  The USD DXY and the Bloomberg spot dollar index are little changed overall.  Overnight data was mixed with durable goods orders not too different from market expectations – taking in the Jan figures and revisions. The Atlanta Fed's GDPNow estimate for Q1 was ticked higher from 2.4% to 2.5% as a result.  Pending Home Sales were not as upbeat as recent new home sales have been, analysts speaking that US realtors speaking of stock shortages still.
Dallas Fed President Kaplan (a voter this year) has been talking overnight and speaking still with a hawkish leaning but without nominating March for a hike.  Instead, he repeated his view that he would prefer the Fed to move "sooner rather than later," but without explicitly calling for a rate increase next month. "We want to guard against a situation where we get behind the curve" on inflation, he said.  The AUD has continued to trade in a similar range overnight, in the high 76s.  Yesterday's mix of stellar company profits, but with the drag from inventories and soft wage payments did not provide unwavering support to the AUD.  The Aussie is this morning trading back toward the lows of yesterday ahead of more local pre-GDP quarterly partials today but more from a mini-kick up in the USD.
Coming Up
The calendar starts with NZ trade for January, the weekly ANZ-Roy Morgan Consumer Confidence Survey, followed by Japanese Industrial Production and Retail Sales, both for January.  Might Japanese IP surprise on the high side given the better tone of manufacturing around the world and in Japan in recent months?  There's also the NZ ANZ Business Survey and the AU HIA New Home Sales.
Then the focus will switch to pre-AU GDP data watch again today will be a major focus.  Yesterday came the mixed news from soft aggregate wage payments and a modest non-farm inventory contraction were overshadowed by a big quarterly 17.3% bump up in company operating profits thanks to a near 50% jump in Mining pre-tax earnings.  Today we'll see a quarterly double from the balance of payments net exports contribution and the Statistician's estimate of government spending in the quarter.  NAB estimates that after a 0.2% point drag on growth in Q3, net exports returned to +0.2% in Q4.  (The market is looking for the same contribution.)  NAB's model 0.9% GDP growth embodies flat government spending in Q4.  There was no economists' survey of government spending.
Also being released today is the RBA's Credit Aggregates report for January.  After last month's enlarged 0.7% m/m growth, the market (and NAB) is expecting some pull-back toward trend to 0.5%.  There will be some interest in the Investor Housing component that grew a heftier 0.8% in December.
Tonight, we suspect the market will be watching for any material revision in another reading of US Q4 GDP and the Chicago PMI ahead of the national ISM tomorrow night.
Overnight
On global stock markets, the S&P 500 was +0.16%. Bond markets saw US 10-years +5.50bp to 2.37%. In commodities, Brent crude oil +0.00% to $55.99, gold-0.2% to $1,255, iron ore +2.0% to $92.33, steam coal -0.6% to $83.50, met coal +0.0% to $162.20. AUD is at 0.7678 and the range since yesterday 5pm Sydney time is 0.7663 to 0.7708.
For full analysis, download report or listen to The Morning Call Podcast
For further FX, Interest rate and Commodities information visit nab.com.au/nabfinancialmarkets