Markets Today: Ramblin' Gamblin' Man
US equities retained the negative tone seen during the European session and have been unable to trade in positive territory amid concerns over the prospects for US tax reform.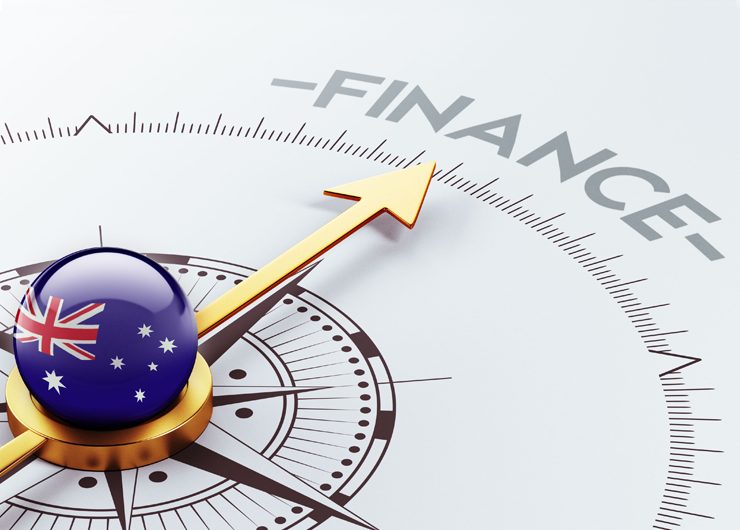 Stronger US retail sales only provided a temporary boost to the USD and UST yields while the Euro came under pressure after the ECB forecasts for inflation underwhelmed. The AUD has retained its post-employment gains, but CAD is the big G10 mover following hawkish comments from BoC governor Poloz. Poloz also weighed in on the Crypto-currencies debate, noting that buying Bitcoin is more gambling than investing.
US Tech stock were initially boosted by the U.S. Federal Communications Commission's decision to sweep aside internet neutrality rule, a move that is likely to empower cable and wireless providers. But later in the day equities came under renewed pressure after a spokeswoman for Republican Senator Rubio told Senate leaders that he will vote against the GOP Tax unless child-tax is expanded for working-poor families. Meanwhile Senator Mccain is back in hospital and US Republicans can only afford to lose two votes if they want to pass the US tax legislation. A vote is still expected early next week.
Overnight, US retail sales surprised on the upside (ex. auto 0.8% vs 0.4% exp. with strength in part to iPhone X sales), including the important 'Retail Control Group' that is an input to GDP.  The data helped US front end yields bounced back (y2 up 4bps to 1.81%) flattening the curve as longer dated yields were unable to retain their initial move higher. After trading to an overnight high of 2.39%, 10y UST now trade at 2.345%.
A similar price action has been seen USD indices with gains from retails sales pared back as the US Tax debate heats up. The Euro came under pressure during the European session after the ECB upgraded its growth forecast, but downgraded its core inflation numbers for next year (1.3% to 1.1%).HICP is now seen at 1.4% in 2018 up from 1.2% previously (unchanged at 1/5% in 2019 and 1.7% in 2020). At the press conference Draghi sounded upbeat on the strength, broadness and self-sustaining element of the recovery and expressed confidence inflation will pick up. Still, the fact that inflation numbers remain below the just under 2% target disappointed Euro bulls. The pair initially traded to an overnight high of 1.1863, but then quickly dropped to an overnight low of 1.1718 and now it has settled just under the figure at 1.1793.
The CAD has been the big mover this morning boosted by hawkish comments from BoC Governor Poloz. USD/CAD dropped over one big figure to 1.2750 from 1.2860 as Poloz uttered confidence the economy needs less stimulus going forward. He also noted that use of the word "cautious" when talking about rates means being careful and avoiding mistakes, not being on hold.
AUD has retained its gains from yesterday's strong jobs number and currently trades at 0.7674, little changed relative to yesterday's Sydney's closing levels. From a technical perspective the Aussie has room to move higher and a weekly close above 0.7611 would support the view for further gains near term. That said with a light domestic calendar, US tax reform and its impact on the USD is likely to be the determining factor of AUD fortunes over the coming week.
Meanwhile, NZD has traded in a reasonably narrow range over the past 24 hours and currently sits just under the 0.70 mark. GBP is also little changed after no surprises from the BoE. The Bank stuck with its forecast for some "further modest increases" in the cash rate over the next few years and sounded optimistic on the UK's prospect for a transitional deal with the EU, which would likely boost confidence.
Last but not least, commodities had a decent night with copper, oil and even gold recording modest gains. Iron ore was the exception, down 0.5%.
Coming Up
After what has been a pretty busy couple of days in terms of important events and data releases, we have a relatively quiet end to the week with the Tankan survey and NZ Manufacturing PMI the highlights in our APAC session. In Europe, ECB Nowotny presents Austria's GDP Outlook, so unlikely to trouble the scorers and then the US gets the Empire State survey and US industrial production.
The Q4 Tankan survey is likely to suggest the ongoing robust economic growth in Japan still has some legs. The large manufacturers' index is expected to rise to 24 from 22 and the outlook index is also seen rising to 22 from 19, suggesting a large proportion of large manufacturers are in rude health. The non-manufacturing index is expected to climb 1 point to 24 with the outlook index ticking up to 21 from 19. Again suggesting all is good in the non-manufacturing sector. In addition to the above, the BoJ will also be keen to see if there are further signs of a tightening labour market (see chart of the day below).
Overnight
On global stock markets, the S&P 500 was -0.35%. Bond markets saw US 10-years +0.71bp to 2.35%. In commodities, Brent crude oil +1.43% to $63.33, gold+0.7% to $1,254, iron ore -0.5% to $68.99, steam coal +0.1% to $99.70, met. coal +0.0% to $231.50. AUD is at 0.7674 and the range since yesterday 5pm Sydney time is 0.7628 to 0.768.
For full analysis, download the report:
For further FX, Interest rate and Commodities information visit nab.com.au/nabfinancialmarkets