Markets Today: Riders on the storm
There have certainly been some unsettling events over the past 24-48 hours for markets to ponder.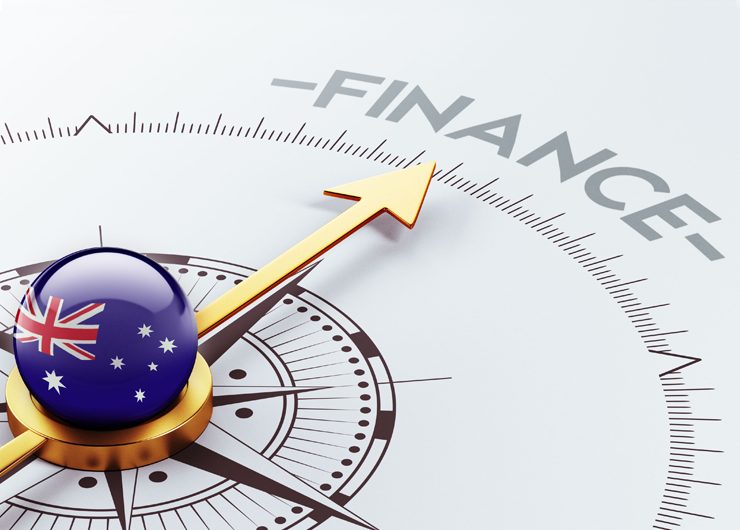 First was the unsettling scenes of the forced intervention in the Catalonian independence vote and in the past 24 hours another mass shooting in the US, this one in Las Vegas, unfortunately with many lives lost.
The Catalan vote has certainly weighed on Spanish and Euro-periphery markets overnight and dented the Euro.  One does not like to pontificate on whether the shooting has affected US markets, though it would not have been surprising if US yields had pushed on more after what's been a very strong reading from the ISM Manufacturing survey overnight.
Events in Spain are continuing to unfold in real time.  Reports suggest that the provincial government seems to be pushing on to actually declare independence.  Markets are alert to all sorts of speculation on what the next steps might be from the national government and indeed whether there are any questions about its own longevity in this more fast-moving dynamic political environment.
Spanish bond and equity markets have underperformed overnight, the Spanish 10-year yield up 9.1 bps (Portuguese yields rose 4.0 and Italy's by 4.5) against German yields that were actually a net 1.3 bps lower.  German yields eased, notwithstanding their release of the "final" September Manufacturing PMI that was confirmed at 60.6, the equivalent for the Eurozone also unrevised, at an also strong 58.1.  (Spain's was 54.3, up from 52.4 in August.) The Madrid stock market closed 1.21% lower while the Eurostoxx 600 rose 0.51%.
The Euro has also been underperforming since the start of trading yesterday and that's again continued overnight.  It's down 0.6% against a dollar that's had some support from tax cut package tailwinds and a turbocharged reading overnight on the ISM Manufacturing report for September.  The ISM came in at a higher-than-expected 60.8 up from 58.8, the fastest pace of US manufacturing growth for 13 years.  Not only was the headline number strong, but the details were even better with new orders of 64.6 (after 60.3), production at 62.2 (61.0) and priced paid at 71.5 (62.0).
The strong US reading on manufacturing momentum follows adds to the picture of a synchronised manufacturing/IP upturn with Chinese manufacturing the strongest for 5 years and even yesterday's BoJ Tankan survey the best for a decade.  It would not surprise at all if the IMF upgraded their global forecasts in their forthcoming World Economic Outlook next week.  It's also a point that won't be lost on the RBA Board in today's discussions on the global and domestic economy today.
In the wake of the US manufacturing reading and US Construction spending rising 0.5% in August, the Atlanta Fed raised its estimate of GDPNow for Q3 from 2.3%, back up to 2.7%.  Note that the Atlanta Fed is working on the development of monthly US GDP estimate.
Along with the Euro, the other currency that's been under-performing has been Sterling.  It's down nearly 1% to 1.3275 this morning and trading close to its overnight lows into the Conservative Party conference in the first half of this week with PM May speaking Wednesday. There have been calls for PM May to sack foreign secretary Boris Johnson, who has been outspoken about her Brexit strategy and undermined her authority.  GBP has continued to fall before and since the UK's Manufacturing PMI reading that was 55.9, down from 56.9, still strong if marginally shy of expectations.
Coming up
Most of the focus today will be on the RBA post-Board Media Release at 2.30pm and what the statement says about the economy, including any amendment to their language on the dollar other than to recognise the recent mini-rally in the USD.  This part of the statement will require some re-jigging, if only to refresh it for the recent pull back in the Aussie.  We'd expect the RBA to continue acknowledging the evolving improvement in the domestic economy, giving the RBA more confidence that growth is building.
Before the RBA this afternoon comes AU building approvals today for August, NAB looking for any material sign on how the residential construction cycle is unfolding.  Are we past the peak 0f apartment cycle?  What about detached housing approvals?  State trends.  NAB is looking for a modest 1% rise, not even countering the 1.7% fall last month, but beware these numbers often swing +/-5% m/m if not more.
The overnight session does not have too much in the way of top tier releases.  In fact it's almost deathly quiet.  There's the Eurozone final September Non-manufacturing PMIs, with more attention on the US ISM Non-manufacturing for September out tomorrow night, followed Wednesday night with a speech from Fed Chair Yellen who has had a lot to say in the past two weeks, but holding her powder dry on that reported "interview" at 1600 Pennsylvania Avenue.
Overnight
On global stock markets, the S&P 500 was +0.39%. Bond markets saw US 10-years +0.36bp to 2.34%. In commodities, Brent crude oil -1.27% to $56.07, gold-0.7% to $1,273, iron ore no reading with Chinese holidays, steam coal +1.1% to $95.90, met. coal +0.8% to $179.00. AUD is at 0.7826 and the range since yesterday 5pm Sydney time is 0.7808 to 0.784.
For full analysis, download the report:
For further FX, Interest rate and Commodities information visit nab.com.au/nabfinancialmarkets