Markets Today: Rocket Man
US President Trump's 40 minute address to the UN, in which he described N. Korea leader Kim Jong UN as "Rocket man on a suicide mission for himself and his regime" has given us a (predictable) song title but frankly not much else.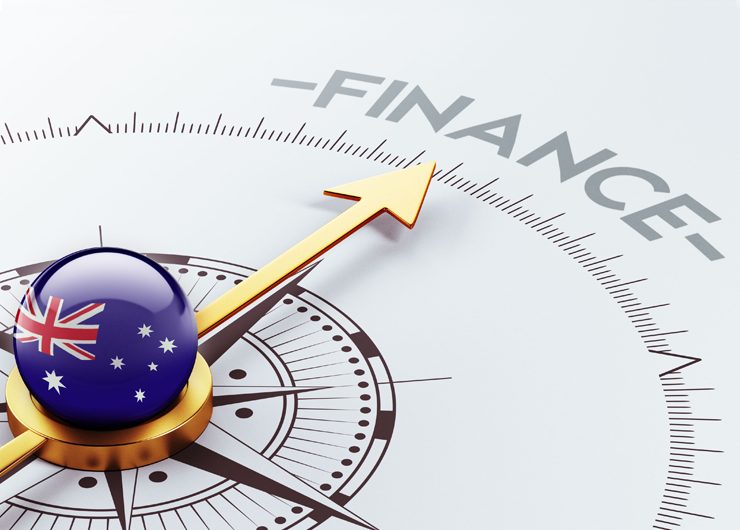 FX market response to Trump's threat to wipe out N. Korea is to see the AUD and NZD at the top of the FX file and both the JPY and CHF – the two traditional safe havens – at or close to the bottom.
Treasury yields are fractionally higher, 10yr yields now at the highest level in just over a month at 2.24%, despite which the USD is softer in index terms (e.g. the narrow DXY -0.25%). As has been the case of late, this is more a function of idiosyncratic gains for some other currencies than a market judgement on the dollar itself.
Neither the AUD nor NZD figure in the DXY, but GBP/USD has pushed further ahead as markets continue to lift the odds on a November Bank of England tightening (now 63%). Meanwhile EUR/USD has more than recovered from an intra-day drop after another Reuters ECB source story. This one cites divisions within the Governing Council over how definitive the ECB should be about putting an end-date on QE purchases, whether following the October 26th meeting or mid-December.
Concerns over the strength of the Euro around $1.20 is evidently still troubling some members – who seem to view strength as largely a product of USD weakness rather than Eurozone economic strength – to the point where they contend the ECB should keep its commitment to ongoing bond buying open-ended, albeit presumably at lower levels than now.  As for NZD gains, again no reason other than buoyant risk sentiment (US stocks are up again, VIX still hugging the 10 level). Ditto AUD, which has climbed back onto an 0.80 handle once more (high of 0.8020).
Yesterday's September RBA Board minutes didn't really resonate, though the upbeat message on the labour market and absence of any dialling up of concerns bout the strengthening of the AUD this year, were 'non-negatives'. The RBA did though note in its 'special subject' discussion on China that it doesn't see the steel sector providing much if any additional support for iron ore demand as excess capacity is further reduced.  Whether related or not, iron ore is off $2.91 overnight to $68.85 for the 62% fines China import benchmark – the first time below $70 since late July. Other metals prices are narrowly mixed (nickel down but copper and aluminium up, while gold is $3 higher at $1,311).
Data didn't have much impact overnight. US housing starts fell 0.8% against an expected 1.7% rise but an upwards revision to July meant the level was actually better than expected. The German ZEW indicator was much stronger than expected, up to 17 from 10 and initially EUR-supportive .
Coming Up
The Fed is due to pronounce on its latest policy deliberation at 4:00 AEST (2pm ET) and there is nothing much by way of known economic events to deflect attention or while away the time before this. Fed chair Janet Yellen will give her quarterly post-FOMC press conference 30 minutes later, by which time markets will have already moved.
Academic as they are, the keenest point of focus is on what if anything the Fed does with its 'dot plot' summary of individual FOMC members forecasts for the appropriate Feds Funds rate at end 2017, 2018 and 2019, 2020 (latter for the first time) and the 'long term'.
We don't expect to see any change to the median dot for 2017 (one further rise this year) but which Fed chair Yellen would then doubtless stress in her press conference is dependent on evidence of inflation pressures picking up between now and the December FOMC meeting. We don't see the 2018 median dot changing either (currently showing 3 further rate rise next year), in which respect we'd note that for both 2017 and 2018, it will require four FOMC members to lower their individual dots to produce a fall in the median.  A few will likely lower theirs, but not enough to lower the median. Further out (2019 and beyond) we could see a lowering, given the hurdle for shift down is lower (e.g. just two members needed to get a lower 2019 dot).
If some members do shift down but not enough to lower the median 2017 and 2018 dots, we'd expect yields to rise and the USD to rally, but with gains tempered by claims that this a 'dovish' no change.
We should get a firm date for the commencement of Fed balance sheet unwind (likely to be within a few weeks at most) and where the FOMC's guidance in June
is for a cap in the run-off pace of $6bn per month in US Treasuries and $4bn in MBS, stepped up in $4-6bn increments every 3 months, until monthly caps reach $30bn per month in Treasuries and $20bn per month in MBS. So anything different from this will be a surprise.
Other events to note ahead of the Fed are a speech from the RBA's Luci Ellis at 13:05 AEST, NZ current account and Japan trade data, UK retail sales (important for GBP) and US Existing Home Sales.
Overnight
On global stock markets, the S&P 500 was +0.11%. Bond markets saw US 10-years +5.63bp to 2.24%. In commodities, Brent crude oil -0.20% to $55.37, gold-1.1% to $1,310, iron ore -4.1% to $68.85, steam coal -0.1% to $98.20, met. coal -0.2% to $206.00. AUD is at 0.801 and the range since yesterday 5pm Sydney time is 0.7957 to 0.8020.
For full analysis, download the report:
For further FX, Interest rate and Commodities information visit nab.com.au/nabfinancialmarkets