Markets Today: When you say nothing at all
Well I never thought I was going to use Ronan Keating for a morning note tittle, but he just said it the best.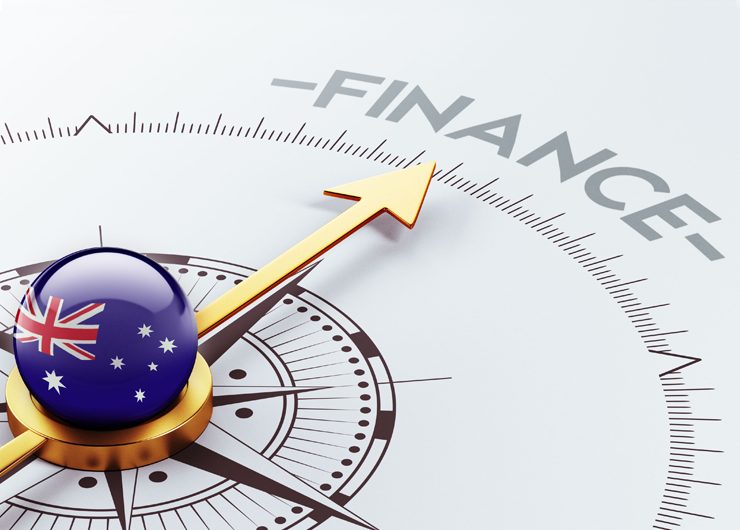 Jackson Hole came and went and we were left none the wiser in terms of near term Fed or ECB Policy. The USD ended the week weaker and Draghi's silence on the Euro boosted the single currency, although some of the gains were pared in the Q&A session after he noted that "a significant degree of monetary accommodation" is still warranted. The VIX closed Friday at 11.28, down 3 points on the week, US Treasuries were also lower with the move led by the back end of the curve and US equities closed mixed on Friday, but up on the week.
Instead of discussing financial stability within the context of the current state of play and thus provide some clues on how the current ease of financial conditions may affect the Fed's policy decision process, Fed Chair Yellen took a trip down memory lane looking at the Global Financial Crisis and defended the introduction of new regulations. She argued that such reforms have boosted the resilience of the financial system without "unduly limiting credit availability or economic growth". Yellen concluded that only modest adjustments to the current regulatory setting are needed.
Her staunch defence of the current regulatory setting effectively distanced herself from President Trump's anti-regulatory rhetoric, it didn't really enhance her reappointment chances and to many it was seen as her valediction speech as Fed Chair. As Yellen was delivering her speech the USD came under pressure with President Draghi later in the day, fuelling further misery to the big dollar.
As expected ECB President Draghi speech didn't give fresh information on the outlook for monetary policy and instead it warned that a turn towards protectionism would pose a serious risk for continued productivity growth and potential growth in the global economy. The Euro got a lift thanks to Draghi's silence on the single currency, reaching an overnight high of 1.1940 (highest since Jan15).The currency pair then settled 15pips lower following the ECB President's Q&A session where he reiterated that "a significant degree of monetary accommodation" is still warranted.
So central bank actions on Friday weighted on the USD, in index terms, BBDXY and DXY fell 0.65% and 0.58% on the day with both indices now very close to key support levels. Unsurprisingly European currencies were the big outperformers, all up over 1% against the USD with CHF the one exception, up 0.89%. AUD and NZD also benefited from the USD weakness, but to a lesser degree, gaining 0.34% and 0.37% respectively. AUD closed the week at 0.7934, essentially unchanged on the week and NZD at 0.7242, 72pips lower on the week.
In the context of other currencies, moves in USD/JPY were modest with the pair only down 0.2%. BoJ Governor Kuroda gave an interview on the side-lines of Jackson Hole and said his yield-curve control program has been working "quite well" and that he doesn't see a need to adjust it at present.  He noted that since JGBs remaining in the market were declining, each JGB purchase had a greater impact on interest rates, "…so that in coming months there will be less and less need to purchase JGBs in order to maintain the yield curve".
The lack of any policy commentary from Yellen triggered a rally in longer dated UST yields flattening the curve. 10y UST closed the week at 2.167%, 2.8bps lower on the day and 30y UST yields ended at 2.747%, 2.3bps lower. Meanwhile the 2y rate ended Friday basically unchanged at 1.335%.
In equities the S&P 500 closed Friday 0.17%, DJ was 0.14% and NASDAQ was -0.09%. All three indices managed to record modest gains for the week, partly reversing the losses recorded in the previous two weeks. In contrast main European equity indices ended Friday with small losses ( Eurostoxx 50 -0.18%, DAX -0.11%, CAC40 -0.17% and FTSE100 -0.08%) while weekly returns were mixed.
As for commodities, Brent and WT scrapped gains of just under 1%. On Saturday the US Department of the Interior's Bureau of Safety and Environmental Enforcement (BSEE) said about 25 % of US Gulf of Mexico oil production went offline due to Tropical Storm Harvey. This equates to roughly 428,568 barrels of oil per day out of the roughly 1.75 million bpd pumped from the Gulf. Oil prices may come under upward pressure today as the market assesses the extent of Harvey's impact on supply. The iron ore composite index shows the bulk commodity went up 1.6% on Friday, but price action in the Dalian Jan-18 contract shows the bulk metal coming under pressure late on Friday with the contract closing at CNY551, almost 2% down on the day. Gold closed up 0.5% at $1292.5 and coal prices were little changed.
Friday's data releases were largely ignored by the market, Germany's IFO business expectations index came in stronger than expected, while US durable goods orders data were broadly in line, excluding the volatile transportation component.
CoreLogic's Australian house auction weekend summary from preliminary figures show volumes rose across the combined capital cities and returned a clearance rate of 71.1% from 2239 auctions ( last week 2,064 auctions 69.8% cleared). In Melbourne this week preliminary auction clearance rate came at 73.8% from 1,116 auctions. (last week final clearance rate was 75.6% across 1,001 auctions,). Meanwhile, Sydney's recorded a preliminary clearance rate of 71.6% from 644 auctions above last week final clearance rate of 67.8% (814 auctions).
Coming Up
Although AUD and NZD ended Friday stronger reflecting the broad USD weakness, both currencies may come under pressure when Asia opens later today following news over the weekend that North Korea fired several short-range missiles into the Sea of Japan. While all three launched missiles failed, the provocative actions from Kim Jong-Un challenges recent efforts to find a peaceful resolution to the Korean Peninsula tensions and could weigh on risk sentiment at the start of the week.
In terms of data releases, it's a quiet start to a busy week with US advance goods trade balance (July -64.5 exp.vs -63.9 prev) the only notable data release today. Friday's ISM Manufacturing/Payrolls double header along with Thursday's PCE are this week's offshore data highlights while locally economy watchers will be taking close interest in Construction and Capex reports for what they say about Q2 growth and the outlook. Elsewhere, Chinese growth will also be under the spotlight with PMIs out later in the week, as well as Eurozone inflation, and UK-EU Brexit talks resume.
See our What to Watch publication for more details.
Overnight
On global stock markets, the S&P 500 was +0.17%. Bond markets saw US 10-years -2.80bp to 2.17%. In commodities, Brent crude oil +0.71% to $52.41, gold+0.5% to $1,293, iron ore +1.6% to $78.38, steam coal -0.5% to $98.60, met. coal +0.0% to $196.00. AUD is at 0.7926 and the range since Friday 5pm Sydney time is 0.7885 to 0.7954.
Good luck.
For full analysis, download the report:
For further FX, Interest rate and Commodities information visit nab.com.au/nabfinancialmarkets