Markets Today: Talk is cheap
Plenty of news, both economic and geopolitical, since we broke for Easter, the net market impact of which has frankly been quite modest.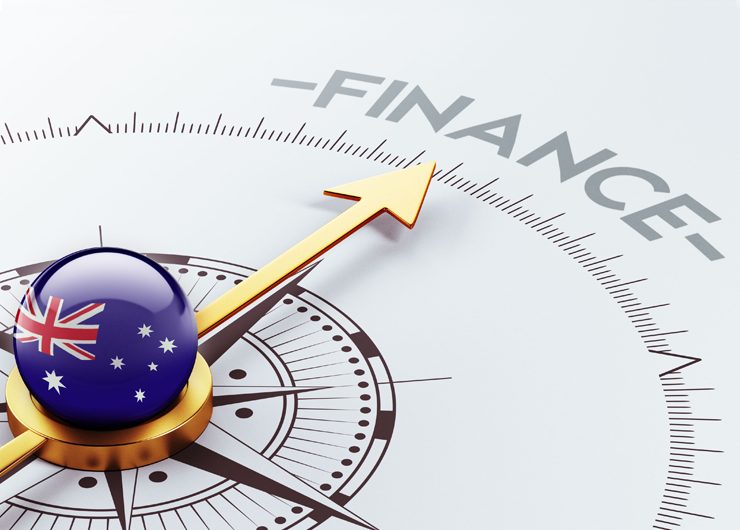 The risk-negative tone that pervaded markets last week and which centred on escalating geopolitical tension surrounding North Korea, has partially reversed after a long weekend and following the absence of any direct response from either the U.S. or China to North Korea's (failed) missile test on Sunday.
The bigger market moving event since last Thursday has actually been the soft U.S. CPI data reported Friday night, showing the first monthly fall in core inflation in seven years (-0.1%) and bringing the annual rate down to 2.0% from 2.2%. This poses something of a challenge to expectations of the Fed moving again on rates as early as June.  The data came into a US rates market that was closed on Friday, so most of the impact was evident in yesterday's Asia-Pacific session, which saw 10-year Treasuries fall to as low as 2.20% compared to 2.24% at Thursday's close. The move clean below 2.30% last week was, recall, largely a response to President Trump's comments to the Wall Street Journal about the dollar being too strong and his preference for low interest rates.
On the dollar, US Treasury secretary Steve Mnuchin has just been talking to the Financial Times, and rebuffed suggestions that Washington may be seeking to depreciate the currency via verbal interventions following remarks from Mr Trump last week. "As the world's currency, the primary reserve currency, I think that over long periods of time the strength of the dollar is a good thing," said Mr Mnuchin. "It's a function of the confidence and the strength of the US economy.  The president was making a factual comment about the strength of the dollar in the short term. . . there's a big difference between talk and action".
On Trump comments on currency strength he agreed with the president's repeated comments in recent months that the dollar's strength in the short term was hurting US exports and the economy.
Mnuchin's comments appear to have assisted a modest recovery in the U.S. dollar in the past few hours, together with a reversal of much of yesterday's fall in US Treasury yields (10s are now back close to 2.25%). This in turn has helped push the AUD/USD rate back down below 0.7600 (0.7590) having traded as high as 0.7610 in New York.  The bigger impact has been seen on the Yen, with USD/JPY up to ¥109 from below ¥108.50.
Also to note on currencies since last Thursday has been the US Treasury's failure to label anyone a currency manipulator in its last report on major trading partners FX policies, published on Friday.  President Trump on Sunday tweeted "Why would I call China a currency manipulator when they are working with us on the North Korea Problem.  We will see".   The Treasury report continued to identify China, South Korea, Taiwan, Germany and Switzerland as meeting at least one of the three criteria viewed as potentially synonymous with currency manipulation (a bilateral trade surplus with the U.S. of at least $20bn, an overall current account surplus of at least 3% of GDP and one-sided FX intervention worth at least 2% of GDP over 12 months). The bottom line is that the threat of U.S. protectionist action has abated for the next three months or so, pending tangible progress between the U.S. and China in particular on measures that will have some impact in reducing their bilateral trade balance.
Yesterday brought a slug of mostly better than expected China activity data. Q1 GDP printed 6.9% Y/Y up from 6.7% in Q4 and 6.8% expected. March activity readings meanwhile showed retail sales growth maintaining February's 10.9% annual growth rate against expectations for a fall to 9.7%, industrial production growth accelerating to 7.6% from 6.0% (6.3% expected) and fixed asset investment growth YTD Y/Y rising by 9.2% from 8.9% and better than the 8.8% expected.
Coming Up
The first round of the French Presidential elections is this Sunday and nervousness surrounding the outcome is likely to push risk sentiment back onto the back foot later this week.  Marine Le Pen is expected to be one of the top two finishers, but markets will be cheered if the socially liberal and pro-business Emmanuel Macron, not the far left anti-austerity firebrand Jean-Luc Melenchon, is to be her opponent in the second round run-off in two weeks' time.  If Melenchon makes it into the top two with Le Pen, markets will be gripped by a new source of fear come Monday week.
In Australia, a very quiet week ahead with just the RBA Minutes Tuesday and the Quarterly NAB Business Survey Thursday. The minutes are unlikely to yield much in the way of new information given RBA Governor Lowe gave public remarks following the April board meeting. Economists will also be paying close attention to the NZ CPI which is out on Thursday given its close relationship to Australia's CPI which is out the following week.
In the U.S. it's a quite week as far as known data and events go, with just industrial production Tuesday and the Fed's Beige Book Wednesday.
Overnight
On global stock markets, the S&P 500 was +0.86%. Bond markets saw US 10-years +1.07bp to 2.25%. In commodities, Brent crude oil -0.82% to $55.43, gold+0.3% to $1,289, iron ore -3.5% to $66.25, steam coal +0.0% to $84.15, met.coal +0.0% to $280.00. AUD is at 0.7593 and the range since yesterday 5pm Sydney time last Thursday has been 0.7563 to 0.7611.
For full analysis, download report or listen to The Morning Call Podcast
For further FX, Interest rate and Commodities information visit nab.com.au/nabfinancialmarkets