Markets Today: Tax(pl)an
It's been news filtering out over the past 24 hours of the Trump/Republican tax plan that understandably gathered the attention of markets and gotten USD bulls re-energised.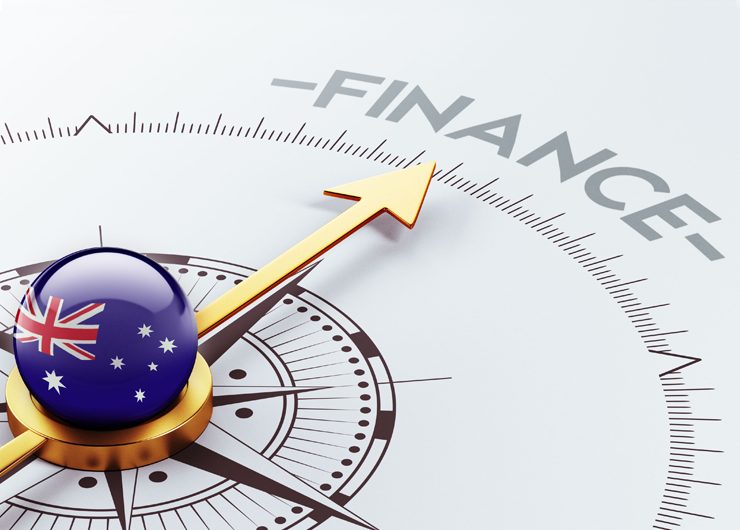 The USD has been stronger, up another 0.48% since the Tokyo close yesterday, US stocks higher, as are bond yields.  It's not only been the plan but it's that it has the support of the "Big 6" that optically suggests this has more political momentum with the prospect of it getting passed into law.
The release overnight of the tax reform plan document (a nine page document) that has widespread backing from his fellow Republicans, a step-up from the 2-pager he released several months ago.  Details of the plan were leaked out yesterday, and this supported the USD yesterday, carrying though to more support overnight.  The plan includes a cut to corporate tax from 35% to 20% and cuts to individual tax rates, but leaving to Congress the decision of whether to create a higher tax bracket for top earners.  A one-off tax reduction for companies to repatriate offshore profits was included as well as removal of some deductions and general tax simplification measures.  The Committee for a Responsible Budget is estimating the cost of this plan at $2.2tr over 10 years, an estimate north of the $1.5tr estimate being bandied around recently, an estimate that was expected to add 0.5-0.75% annually to growth.
Adding some more support to the tax proposals, US durable goods orders for August were on the stronger side of expectations, headline and core orders both rising, core orders up 0.9% after an upwardly revised 1.1% July gain, pointing to further growth in business equipment investment spending ahead.  It'll be interesting to see how this tracks in the months and quarters ahead in the wake of the tax cuts.
While the USD has been on the ascendancy, the loonie has been at the bottom of the FX ladder, succumbing to a very cautious speech from BoC Governor Poloz.  The speech was laced with "caution" and "uncertainty" ahead phrasing, Poloz saying that the Bank will proceed cautiously as it assesses the performance of the economy.  According to Governor Poloz, there's a heightened level of uncertainty "about how the economy is performing". This all in his first speech after the second rate rise this year.  The CAD is 0.75% lower against the US$ than yesterday's Asia close with the C$ OIS market paring back expectations for another rate rise by the December 6 meeting from a near certainty to a still high 80% chance.
Closer to home, the RBNZ has left its policy rate unchanged at 1.75%, as expected this morning.  There's been little overall reaction from the Kiwi, having tested a little higher through the night but back around 0.72 where it pivoted around yesterday.  AUD/NZD is trading at around 1.09, the AUD giving back some ground through yesterday's session.
The UK released its CBI Distributives Trades/Retailing report for September and looking at it on face value, you could only describe it as a blockbuster.  The Retailing Sales net balance jumped from -10 to +42, the highest since September 2015, since well before last year's Brexit poll vote.  This report gave some support to Sterling, though it gave that brief rally back from USD strength.  Expected sales for October jumped too.  Whether this is a sign of underlying resilience in consumer spending, more consumer-friendly High St pricing remains to be seen.
The IMF released one of its analytical chapters that will accompany next month's World Economic Outlook forecast update.  This might seem somewhat obscure, but this one is very relevant to wages and inflation targeting.  The chapter was "Recent Wage Dynamics in Advanced Economics: Drivers and Implications".  This topic is of germane to the currently low wages across advanced economies and efforts to lift wages and get inflation back to target.  In a well written piece (you can read it here), the IMF draws attention to structural factors, to low productivity and involuntary part-time employment as holding back wages.  They counsel against the use of super-accommodative monetary policy to target this structural weakness.
Coming up
First up is a speech from non-FOMC voter Boston Fed President Rosengren, then it's quiet calendar-wise until Germany's "flash" September CPI tonight, coming out ahead of the EC's tomorrow night.  There are some other data/speaking events in the London session, and of those ECB Chief Economist Peter Praet speaking at a Congress in Berlin might be the pick and of course we're alert to the possibility that Guy Debelle – speaking at a BoE "20 years on" independence from government conference – though it seems his speech is tilted more generally to the CB independence issue than current market issues.  But you never know.  His speech is titled "Central Bank Independence In Retrospect".
There is more Fed speak tonight with George and Bostic, with Stanley Fischer and BoE Governor Mark Carney also speaking at the BoE conference.  The US has a possible revision to Q2 GDP, its goods trade balance for August, wholesale inventories, and jobless claims.
Overnight
On global stock markets, the S&P 500 was +0.41%. Bond markets saw US 10-years +7.46bp to 2.31%. In commodities, Brent crude oil -1.40% to $57.62, gold-1.3% to $1,281, iron ore -1.2% to $64.15, steam coal +0.3% to $97.25, met. coal -0.2% to $204.50. AUD is at 0.7851 and the range since yesterday 5pm Sydney time is 0.7836 to 0.7902.
For full analysis, download the report:
For further FX, Interest rate and Commodities information visit nab.com.au/nabfinancialmarkets