Markets Today: Do you want to know a secret?
After some mis-communication in March, ECB President Mario Draghi chose his words especially carefully and stuck to his script at his post ECB press conference overnight.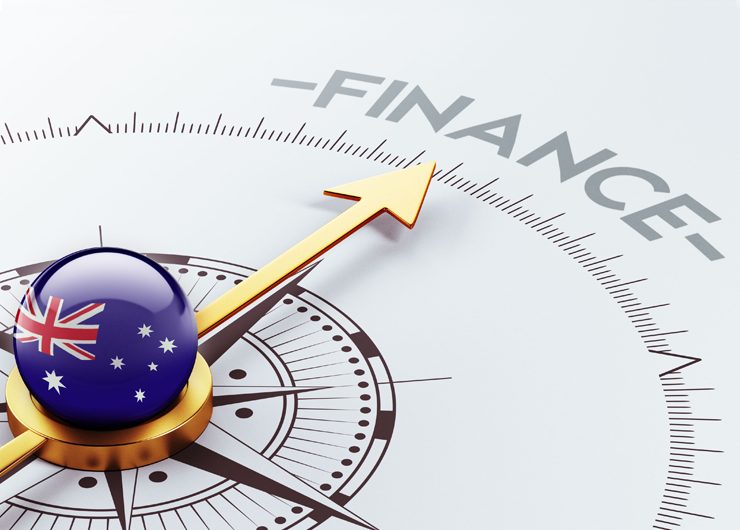 He retained his easy rhetoric but eyed some improvement in the balance of growth risks.  In his careful choice of words, he spoke of "moving to a more balanced growth configuration", noting though that risks are still titled to the downside.  The ECB left policy rates and QE asset purchases unchanged, pledging to maintain rates at present or lower levels.  The Euro briefly popped above 1.09 but relented, seemingly taking Draghi outlook at face value.
We expect that the rhetoric will change at the June 8 meeting to more decidedly signal the improvement that is underway, especially in the Eurozone.  By then also the French Presidential election will be out of the way.
Draghi noted that the risks predominantly emanate from global factors, growth dispersion between the EZ economies at the lowest for two decades.  On that score, overnight April confidence surveys for the Eurozone were stronger than expected, the key Business Climate component the highest for six years.  German and Spanish CPIs released overnight pointed to slight upside rise for tonight's EZ CPI, Germany's up from 1.5% to 2% and Spain's from 2.3% to 2.6%, last month skewed lower by shifting Easter timing.
It's been a lacklustre session overnight, European stocks down 0.24% (Eurostoxx 600), and US markets closing square.  The USD has barely budged, while US Treasury bond yields have eased ever so slightly, 10y yields teetering just below 2.30%.  The VIX is lower and gold steady.  Oil has eased wile AU bulk commodities are little changed.
The March US Advanced goods trade balance was pretty much in line with expectations, while March durable goods orders were a touch softer than expected, even with a slight upward revision.  The Atlanta Fed downgraded its contemporaneous GDPNow estimate for tonight's US Q1 GDP from 0.5% to 0.2%.  Even allowing for a clear evident residual seasonality in US Q1 GDP in recent years to the tune of 0.8%, such an estimate implies an underlying read of ~1%, still low.  The Bloomberg consensus finalised last week was 1.0%.
The AUD has been still range bound, trading this morning at around 0.7465/70, continuing the downtrend evident this week.  RBA Governor Lowe was speaking at a dinner last night at the "Renminbi Global Cities Dialogue", restricting his remarks to the internationalisation of the Chinese Renminbi. He did note at one point in his speech that housing prices in some Australian cities had been affected by the inflow of Chinese money.  That's as close as he delved into the Australian domestic scene, days away from Tuesday's RBA Board meeting.
Coming Up
There's a fair smattering of data calendar events over the next 24 hours.  Sterling watchers will be casting an eye over this morning's UK Gfk Consumer confidence and the Lloyds Business Barometer releases.  After falling sharply after last year's referendum they've recovered and have been at average-to-above average levels.
After yesterday's slight downgrading of its FY17 and FY18 BoJ inflation forecasts, this morning's March CPI report (and April for Tokyo) will be watched for any surprises.   Japan also releases its March industrial production, retail sales/overall household spending and its month labour market reports.  Continuing QE for a long time yet seems to have been the takeaway from yesterday's BoJ meeting that came with the downward tweaks to its inflation forecasts.
RBA credit for March is out this morning.  In the months ahead, housing credit will be watched closely after recent APRA policy changes.  Business credit has contracted for the past two months.
Tonight, it'll likely be the advance/first releases of first UK and the later US GDP that will get a lot of wire coverage.  For the UK, growth of 0.4% is the consensus for the quarter, growth that would see year-to growth rick up from 1.9% to 2.2%.  Should the GDPNow estimate prove to be too gloomy, consensus growth of 1% would be viewed as really closer to 2%, around trend.  Also tonight there is the later-month update of the April UoM Consumer Sentiment as well as speeches from Fed's Governor Brainard and President Harker, both current voters on the FOMC.
CAD watchers might like to cast a glance to monthly GDP for February and March industrial and Raw Material product prices.
In the unlikely event that there is any marked miss or overshoot from tomorrow's China's official Manufacturing PMI, that'd be a factor for the opening of the AUD on Monday morning, depending on what else happens between now and then, including anything on the US Budget/debt limit front and the Korean Peninsula.
Overnight
On global stock markets, the S&P 500 was +0.06%. Bond markets saw US 10-years -0.89bp to 2.29%. In commodities, Brent crude oil -0.54% to $51.54, gold+0.3% to $1,265, iron ore -0.3% to $66.42, steam coal +1.2% to $84.80, met. coal +0.2% to $261.00. AUD is at 0.7469 and the range since yesterday 5pm Sydney time is 0.744 to 0.7492.
For full analysis, download report or listen to The Morning Call Podcast
For further FX, Interest rate and Commodities information visit nab.com.au/nabfinancialmarkets