Markets Today: We are the world
It's been a very quiet night for markets, the DXY and BBDXY making some net gains, but more from commodity currency weakness.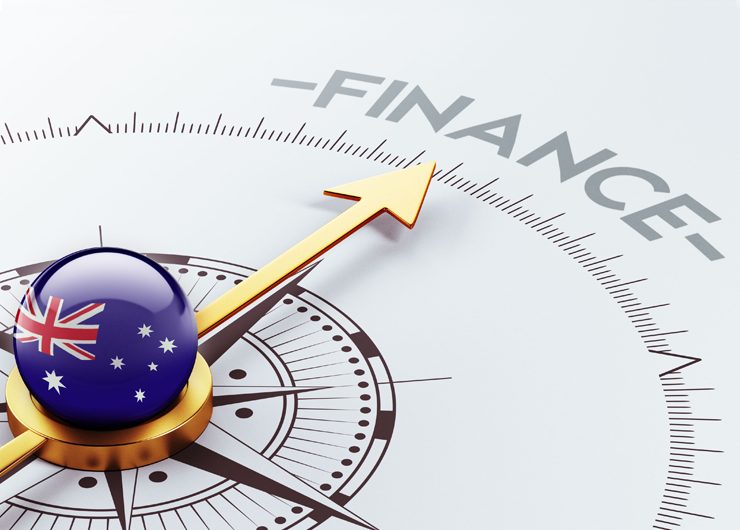 The CAD, the NZD, and the AUD all lower by 0.25-0.35%.  Oil prices have taken a small breather after the heady gains of late, the overnight world dairy auction saw lower prices, while base metals and even gold have are down.
Iron ore was too (the main benchmark price by $0.70/t to $62.66 after the stronger rise the day before) while met coal rose $2.25/t t0 $182.75.  US bond yields are virtually unchanged, 2s up 0.4 bps and 10s down 1.1 bps in tight trading ranges.  Equity markets have been soggy.
Rather than geopolitical risk re-emerging this week as the market might have been expecting as Trump travels through Asia, he appears to have softened his stance towards North Korea.  He suggested that the rogue state should negotiate a deal "that's good for the people of North Korea and the people of the world" – a stark contrast to his earlier "fire and fury like the world has never seen".
Elsewhere, OPEC has released its annual oil outlook, upping its forecast estimates for US tight oil production by 56%.  There's also a story of dissent in the ECB over open ended QE, Weidman, Villeroy and others rattling the cage.  Not that such a story would surprise too many.  Lautenschlaeger said overnight she opposed not putting an end date to ECB bond buying. The Euro has recovered the ground it lost during yesterday's afternoon session.
After hitting its peak of around 0.7690 in the lead up to the RBA Board decision yesterday, it's been generally one way traffic since, pre-Board buying reversed on little in the way of a material change to the RBA statement (not that it was expected to be that different) and then some further softness coming from headwinds stemming from most commodity prices overnight.  Chinese trade figures are out today, something the Aussie can relate to.
It's been a similar swing up, then lower in the NZD.  The swing up came from RBNZ Acting Governor Spencer and NZ Finance Minister Robertson signing an unchanged Policy Targets Agreement, the Minister releasing the terms of reference for a review of the RBNZ Act.  These were as foreshadowed, including the best way the Bank to give due consideration to maximising employment alongside the price stability framework and introducing a committee-based approach.
The dairy auction overnight saw prices down 3.5%, the third decline in such fortnightly auctions, risking lower payouts to NZ dairy farmers.  After trading at 0.6950 yesterday, it's tested below 0.69 overnight before steadying.
Coming up
The main data interest today will likely be the October Chinese trade data coming ahead of the main monthly activity (Retail Sales, Industrial Production, and Fixed Assets Investment) next week.  These numbers tend to arrive from around 13.00 AEDT with the CNY-denominated figures coming first ahead of the USD-denominated figures.  From and AUD perspective, the market is trying to glean whether the data signifies steady, faster or slower growth in the Chinese economy (imports) and its interaction with the rest of the world (exports).  Annual exports growth is tipped to be 7% while imports are expected to have grown by 17% y/y (in CNY terms or 17.5% in USD terms).  These growth rates are a percent or so down on September's.
There is also President Trump's continuing trip through Asia.  Today, he's meeting with South Korean President Moon and he's also scheduled to address the South Korean parliament.  The market is also now waiting for the US House version of tax reform.
It's very quiet data wise tonight with only Canadian Housing Starts and Building Permits reports.  BoC Governor Poloz has been speaking in Montreal overnight and still sounding like policy will be on hold now for a while.  The Canadian dollar has been a touch weaker overnight, but this happened before his speech after which the loonie has been steady.  He said that the BoC will be "cautious" adjusting the policy rate.
Overnight
On global stock markets, the S&P 500 was -0.17%. Bond markets saw US 10-years -0.36bp to 2.31%. In commodities, Brent crude oil -0.92% to $63.68, gold-0.4% to $1,277, iron ore -1.1% to $62.66, steam coal -0.3% to $98.50, met coal +1.2% to $182.75. AUD is at 0.7647 and the range since yesterday 5pm Sydney time is 0.7627 to 0.7662.
Good luck.
For full analysis, download the report:
For further FX, Interest rate and Commodities information visit nab.com.au/nabfinancialmarkets