Markets Today: On the Wings of a Dove (really?)
The Canadian dollar is the standout winner in FX markets after the Bank of Canada raised rates by 0.25% to 0.75% as widely expected but didn't deliver the 'dovish hike' some were expecting.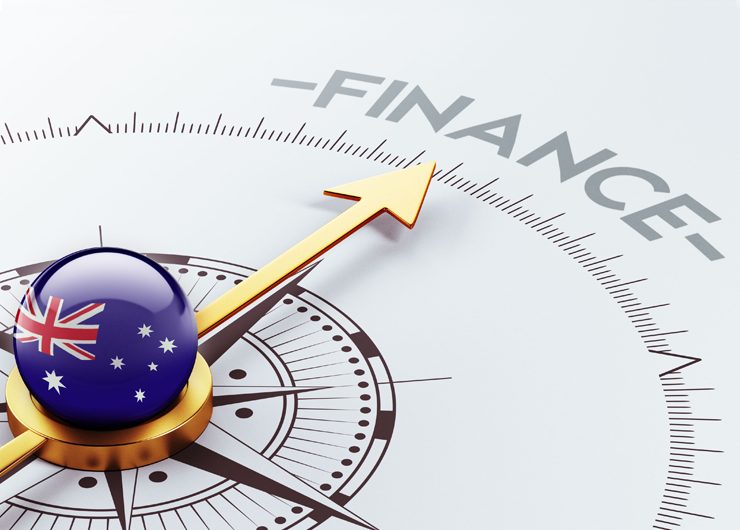 US yields and the dollar are generally lower (EUR/USD The exception) after Janet Yellen's Congressional testimony was interpreted in a slightly dovish light. This has pulled AUD/USD higher by default, aided also by what looks like a bout of profit- taking on erstwhile winning long Euro trades and where positioning might have become somewhat stretched in the past week or so.
Markets seem to have concluded that Fed Chair Janet Yellen just blinked, now less confident that inflation is on track towards the Fed's 2% target, with obvious implications for what that might mean for Fed policy.  In fact, Yellen said under questioning that it is premature to reach a judgement that the U.S. in not on a path to 2% inflation over the next couple of years. She also reiterated that additional gradual rates rises were likely to be needed.  But having earlier warned that there was uncertainty "about when – and how much – inflation will respond to tightening resource utilisation" and that recent declines in headline and core inflation were only "partly" the result of a few unusual reductions in certain categories of prices, the damage was already done.
Also noted was the comment that "because the neutral rate is quite low by historical standards, the federal funds rate would not have to rise all that much further to get to a neutral policy stance." That was really nothing new;  remember Yellen and others have often made clear that as the economy continues to improve, the neutral rate will likely rise over time (from current estimates of near zero).
But no matter, US 10 year yields dropped from around 2.35% to 2.30% soon after Yellen started speaking, and have since only recovered to just shy of 2.32%. And as with last week's 'goldilocks' employment report, equity markets liked what they saw as a  slightly dovish tilt, and modestly extended the jump higher seen at the open prior to Yellen's testimony.  The S&P 500 has just closed up three quarters of a percent and the NADAQ by just over a percent. The Dow's 0.6% jump to 21,432 represents a new all-time high.
On the question of whether or not she will be reappointed to the Chair when her first term ends next January – and following yesterday's Politico report that she probably won't – Yellen said in response to questioning only that it could be her last testimony simply because her current term ends in January, and that the matter of possible reappointment was for her and the President to discuss. All very politically correct.
Back to the Bank of Canada (BoC).  It was the statement accompanying the quarter point rate rise to 0.75% that moved the CAD up by almost 1 ½ cents against the USD that has pulled AUD/CAD to a new post-January low of 0.9736.  The BoC slightly upgraded its growth forecasts, now seeing the output gap closed by the end of this year. It expects to meet its 2% inflation objective before 2018 is out. This has left markets pricing another rate rise by year-end at over 98%.
Elsewhere the British Pound rallied notwithstanding the exit stage left of certain Scottish tennis player from Wimbledon, thanks to a fall in the unemployment rate to its lowest since 1975 at 4.4% and slightly stronger than expected earnings data (2% on the ex-bonus measure up from 1.8%). The latter does nothing to detract from the fact that real wages are going backwards given current inflation near 3%.   No worries, there's still an honorary Brit from Australia to keep the Union Jack flying over South West London, for the next 24 hours at least.
Coming Up
The Trump related news-flow that comes into the APAC morning continues to stand as the market likely source of market volatility in our time zone.
The only thing of note on the economic calendar this morning is China trade data for June, where annual export and import growth is seen little changed on May and the overall trade balance at $42.6bn versus $40.8bn last time. There will almost certainly be a surprise one way or the other, but China isn't currently at centre of the radar as far as AUD influences go and with commodity prices not currently under the cosh, so we doubt they will elicit a big reaction unless they spring a dramatic surprise. Note China June loan data overnight was somewhat stronger than expected.
Offshore tonight, no European data or events of note, but in the US it's Yellen testimony Take 2 (before the Senate banking pane, and where is she chooses she can correct the market's interpretation of a slightly more dovish chair on Wednesday), US PP (ahead of CPI on Friday) and the CBO will release its analysis of President Trump's 2018 fiscal year budget.  The latter is already coming under fire from the Trump administration, inevitably given the conservative (realistic?) growth assumptions that the CBO uses to do the fiscal maths.
Charles Evans and Lael Brainard are the two designated Fed speakers, both on the dovish side of the hawk-dove spectrum.
Overnight
On global stock markets, the S&P 500 was +0.76%. Bond markets saw US 10-years -4.28bp to 2.32%. In commodities, Brent crude oil +0.38% to $47.7, gold+0.4% to $1,220, iron ore -2.1% to $64.05, steam coal -0.2% to $83.20, met. coal +2.7% to $171.00. AUD is at 0.7679 and the range since yesterday 5pm Sydney time is 0.7635 to 0.7685.
For full analysis, download report
For further FX, Interest rate and Commodities information visit nab.com.au/nabfinancialmarkets