Markets Today: A momentary lapse of …
Pink Floyd's first album without Roger Waters "A Momentary Lapse of Reason (Inflation?)" probably captures the key take-away from the Sep 20 FOMC Meeting Minutes.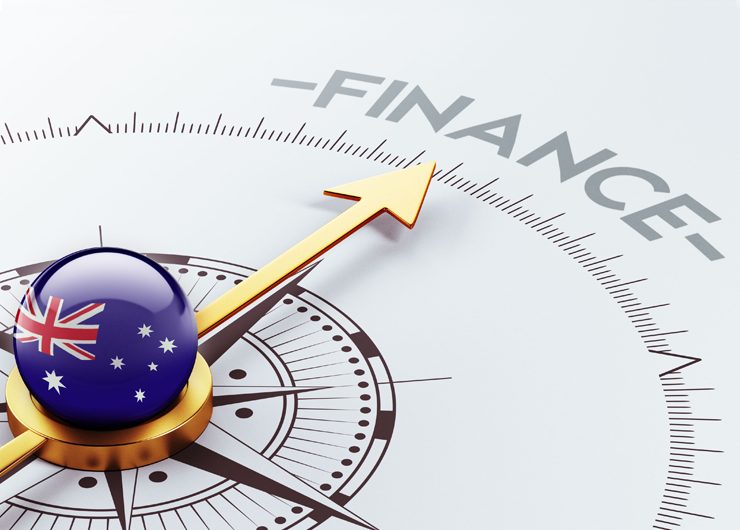 Tight ranges were seen ahead of the FOMC Minutes release and there has been a fairly muted reaction post. The USD remains on the back foot, UST yields are still in a tight range and US equities continue to eke out small gains.
Pink Floyd's first album without Roger Waters "A Momentary Lapse of Reason (Inflation?)" probably captures the key take-away from the Sep 20 FOMC Meeting Minutes. The Fed remains data dependent and while many participant are concerned  over whether the softness in inflation is transitory or not, for now many participants see a rate hike later in 2017 as warranted if the economy evolves as expected. US CPI on Friday looms large.
Ahead of the Minutes, 10y UST yields were trading at 2.346% and now they trade half a bps lower at 2.339%, meanwhile the odds of another Fed hike in December have remained steady around 75%. In contrast the soft USD theme remains in place and is now entering its fifth day.
The euro has continued to lead the gains against the USD, up another 0.47% over the past 24 hours and top of the G10 leader board. The market appears to have welcomed the decision by Spanish PM Mariano Rajoy to give Carles Puigdemont, the president of the Government of Catalonia, five days to clarify whether he has declared independence from Spain or not. Spanish equities have outperformed overnight (IBEX 32 +1.34%, BBG Europe 500 +0.07%) and Spanish bond have rallied while other EU bonds have sold off. Interestingly, the EUR outperformance has occurred despite dovish talk from ECB members. The ECB's Smets argued for a gradual and cautious tapering of asset purchases and Visco also called for a gradual normalisation.  Bloomberg has run a story that ECB officials agree on keeping a pledge to not raise interest rates until "well past" the end of bond buying. EUR now trades at 1.1867, its highest level in two weeks.
AUD and NZD have also outperformed the USD, but in smaller magnitudes relative to the euro, +0.20% and +0.27% respectively. Political uncertainty is still weighing on the Kiwi, but as our BNZ strategist notes, NZD outperformance overnight is actually a big deal, following an 8-day consecutive fall in the TWI as the country awaits the outcome of coalition government talks. NZD currently trades at 0.7090. Meanwhile the AUD has remained range bound with question marks over the state of the consumer weighing on RBA rate hike expectations while uncertainty over the commodity outlook has also been a factor limiting AUD outperformance under a soft USD environment. The pair now trades at 0.7794 and sits on the upper half of its 0.7733-0.7811 range held over the past 5 trading days.
In Fed-speak, known dove Evans was hosing down rate hike talk, telling reporters that it's too soon to decide on a December rate hike.  In an earlier speech he argued that the Fed's decision to allow its balance sheet to begin slowly shrinking this month would deliver some degree of policy tightening. Given that backdrop, he said "there's room for a very honest discussion later this year as to whether or not it's the right time to raise rates." Meanwhile, known hawk George said the Fed should continue to gradually raise interest rates and shouldn't place too much emphasis on meeting its specific 2% inflation target.
Also this morning, the WSJ reports that based on a survey of business and academic economists Kevin Warsh is seen as Trump's most likely pick to lead the Fed. The survey suggested a 28% probability for Warsh getting the nod, a 22% probability for Yellen winning a second term and a 21% probability of Fed governor Jerome Powell being nominated. ….as we are about the press the send button, headlines show that Trump is going to meet Fed candidate John Taylor later this week.
Coming Up
We have a fair bit of data releases on the calendar today, but most are second tier and unlikely to move markets. Tonight in Washington Fed Governor Lael Brainard and ECB President Mario Draghi will speak on monetary policy at a panel which includes former Fed Chairman Ben Bernanke. Fed Governor Powell is also speaking tonight, but given his topic is on prospects for emerging market economies, he is unlikely to make any reference to US monetary policy.
In our time zone New Zealand gets REINZ housing market data, Food Prices (Sep) and the October ANZ Roy Morgan consumer confidence report. House prices should remain soft and we wouldn't be surprise to see a dent in consumer confidence amid the post-election political uncertainty.
Australia gets housing finances and inflation expectations and Japan releases PPI figures for September. Higher oil prices and a mildly softer yen probably contributed to an increase in producer prices in Japan.
The EU gets industrial production figures for August and the US releases weekly jobless claims and PPI (Sep). Similar to Japan, higher gasoline prices suggest US PPI likely rose last month.
Overnight
On global stock markets, the S&P 500 was +0.18%. Bond markets saw US 10-years -1.44bp to 2.35%. In commodities, Brent crude oil +0.46% to $56.87, gold+0.1% to $1,292, iron ore -2.2% to $59.65, steam coal +0.7% to $96.05, met. coal +1.4% to $182.00. AUD is at 0.7791 and the range since yesterday 5pm Sydney time is 0.7771 to 0.7809.
Good luck.
For full analysis, download the report:
For further FX, Interest rate and Commodities information visit nab.com.au/nabfinancialmarkets