NAB Australian Wellbeing Report: Q3 2020 (Part 2: Financial Wellbeing)
Financial anxiety falls to its lowest level in 2 years. But concerns are much higher for Australians who have lost their income due to COVID-19.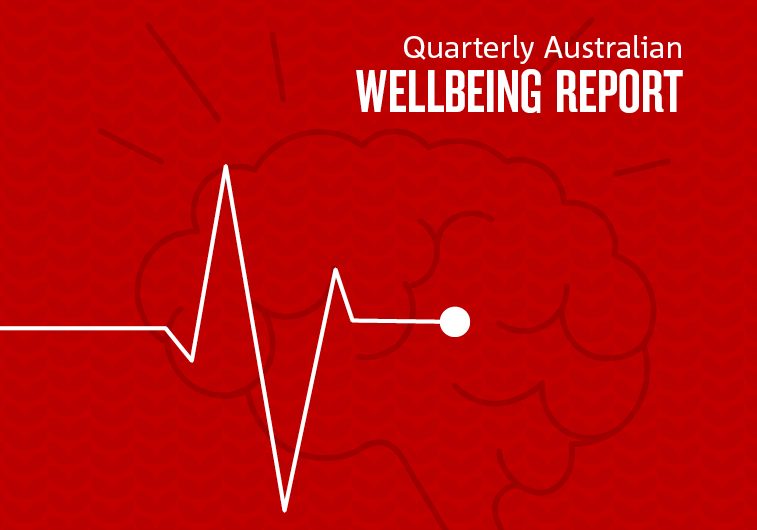 Despite ongoing economic challenges, the NAB Financial Anxiety Index fell 1.6 points in Q3 to 56.1 points to be at its lowest level in 2 years. It appears many Australians are feeling more financially secure as outbreaks of the virus remain low and COVID restrictions ease across much of Australia. Many Australians also made further inroads into reducing their debt levels which may have also contributed to lower financial anxiety. By state, anxiety is highest in NSW (58.8), just ahead of VIC (57.2) and well ahead of all other states (ranging from 49.3 in TAS to 53.7 in QLD).
For the first time, NAB looked at financial anxiety of Australians who had lost their main source of income due to COVID-19. Not surprisingly, this group had the highest anxiety (69.8) and were noticeably more anxious about meeting minimum credit card repayments, having enough for food & basic necessities, paying bills and meeting repayments on personal loans. Unlike Australians overall, people who had lost their main source of income to COVID, on balance saw their debt levels increase over the past 3 months.
This group were also much more likely to have leaned on family and friends or used a payday lender, to manage their financial stress than other Australians. Around 8% of all Australians reported having loans from a pay day lender, but this rose to 16% of people who had lost their income due to COVID.
Australians were also asked to rate their confidence in some key aspects of their finances. Overall, confidence was highest around the ability to meet bill payments on time, with over 1 in 2 Australians "highly confident". But again, those that had lost their income due to COVID, presented a much less optimistic profile.
People can feel financially anxious without experiencing financial hardship. Despite the challenges of COVID-19, the number of Australians reporting some form of financial hardship in the past 3 months also fell to a survey low 30%. By comparison the share of people experiencing financial hardship who had lost their main source of income due to COVD was much higher at 59%. Not having enough money for an emergency is still the most common cause of hardship, but was a much bigger problem for people who lost their income post COVID (30%), the unemployed (29%) and low-income earners (22%).
Learn more in the NAB Australian Wellbeing Survey – Q3 2020 (Part 2 – Financial Wellbeing)