May 23, 2023
NAB Commercial Real Estate Property Development: Webinar Highlights
An exclusive webinar on Residential Property Development Market. Watch now.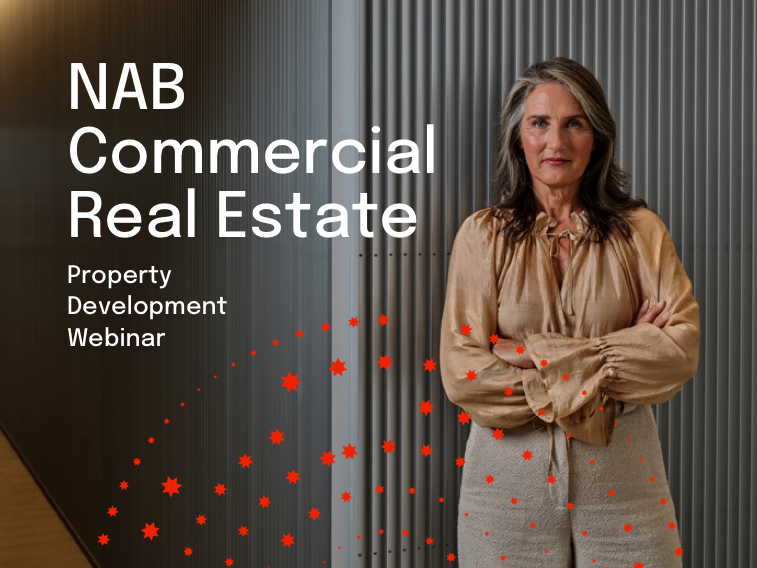 Our commercial property webinar series for 2023 continued with ~450 Commercial Real Estate customers joining Michelle Whateley– Specialised Business Bank Executive, Commercial Real Estate to hear the latest insights.
Michelle was joined by Luana Kenny, Managing Director of M3 Victoria and National Director of Residential Development, Claire Hains, Director of Residential Development at M3 and Nicole Trumbull, National Director of WT Partnership, who gave an update on:
The Demand and Supply fundamentals for Residential Property.
Insights on the Residential Development Market.
Current state of Construction Costs and the impact on Feasibilities and Land Values.
Implications of Builder Challenges.
Forecast for the Residential Development Market over the next 12 months.
Watch the video here