NAB Online Retail Sales Index, Monthly Update – January 2019
The NAB Online Retail Sales Index recorded -0.5% month-on-month contraction in January, following on from a -1.9% contraction in December.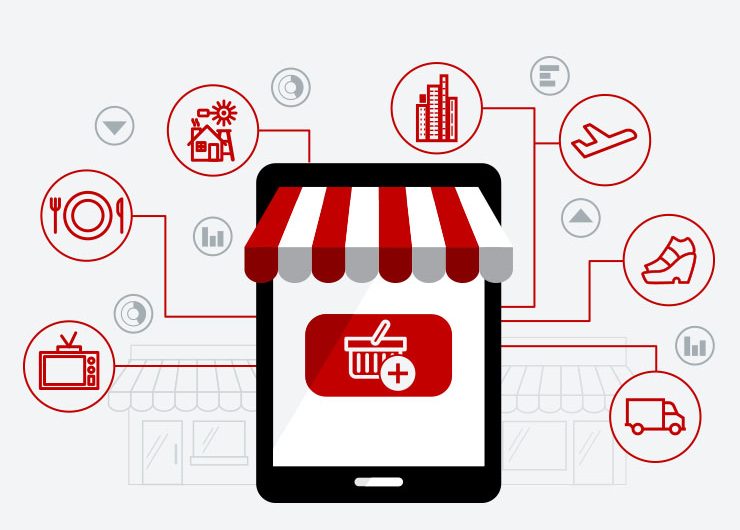 Last month we made significant changes to the NAB online series (NAB Online Retail Sales Index – January  2019 Appendix). Effectively we have merged SME and Corporate Online into a single index, and now provide more detail by region and industry on a monthly basis.
On that basis, the NAB Online Retail Sales Index contracted -0.5% in January on a month-on-month, seasonally adjusted basis. Though still negative, this is not as steep a decline as the -1.9% in December.
However, the combined drop in December and January has resulted in almost no growth from the past three months, despite the strong November result. In year-on-year terms online retail sales are still growing with the NAB Online Retail Sales Index up 7.5% (y/y, s.a.) in January.
Year-on-year growth is positive for seven of the eight NAB Online Retail Sales Index industry groupings. Department and variety stores remains the fastest growing category (29.6% y/y), mainly due to continued growth of new entrants into the Australian market. This is followed by games and toys (20.1%), takeaway food (12.7%), grocery and liquor (11.7%), media (9.4%), fashion (4.6%), and homewares and appliances (3.9%). Personal and recreational goods (-2.2%) was the only category to contract in year on year terms. See Charts 3, 7 & 8 below.
By State, New South Wales (+9.2) recorded the highest growth in year-on-year terms. This was followed closely by Victoria (+8.7) and Western Australia (+8.1%), with the latter now slowing slightly after rebounding from a considerable contraction in online sales in 2017.
The NAB Online Retail Sales Index measures all Online Retail spending by consumers using various electronic payment methods such as credit cards, BPAY, and Paypal. The index is derived from personal transaction data from NAB platforms and is scaled up to be representative of the economy by using scalars including ABS Estimated Resident Population, and RBA payments data. The NAB Online Retail Index has continued to outpace the ABS measure of retail sales (9.2% y/y versus 2.8% y/y in December).
We estimate that in the 12 months to January, Australians spent $28.88 billion on online retail, a level that is equivalent to around 9.0% of the traditional bricks and mortar retail sector (which totalled around $320.85 billion in the year to December 2018 according to the Australian Bureau of Statistics).
For further details, please see the NAB Online Retail Sales Index – January 2019