June 5, 2023
NAB Property Insights: Expert opinion on what is shaping the housing market
Hear NAB's senior expert panellists discuss a range of topics to provide key insights to help you and your business prepare for the current property market climate.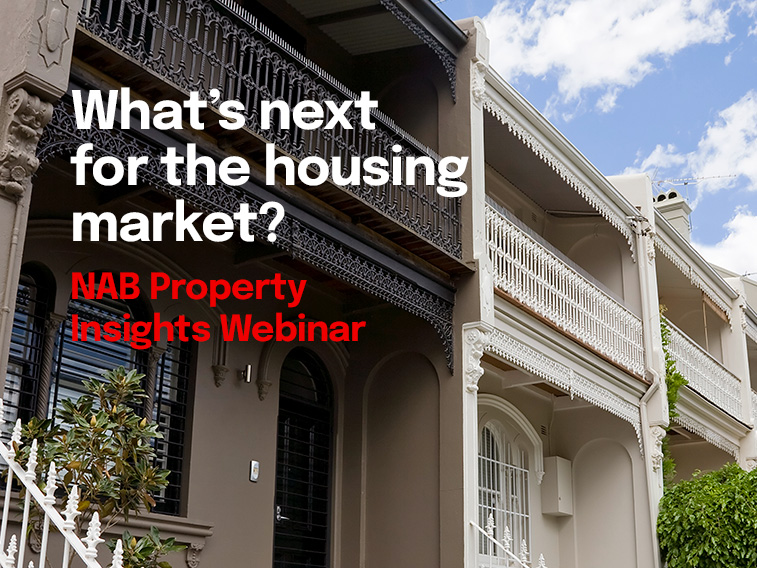 Discover the key trends, patterns and data driving the housing market in this webinar from Gareth Spence, Director, Economics, and Head of Valuations, Mark Browning.
Among other points of discussion, Gareth and Mark talk interest rates, confidence levels, who's buying and much more. Find out:
General outlook for the Australian economy
Property market and increasing rates
Current rental market
Impact on rent roll multiples
State of commercial property market
Plus, deep dive into state-by-state trends, watch the webinar covering your state for all the key findings.
VIC & TAS
QLD, NSW & ACT
WA, SA & NT