NAB Rural Commodities Wrap: November 2018
The NAB Rural Commodities Index rose 1.8% in October, following a 6.5% jump in September.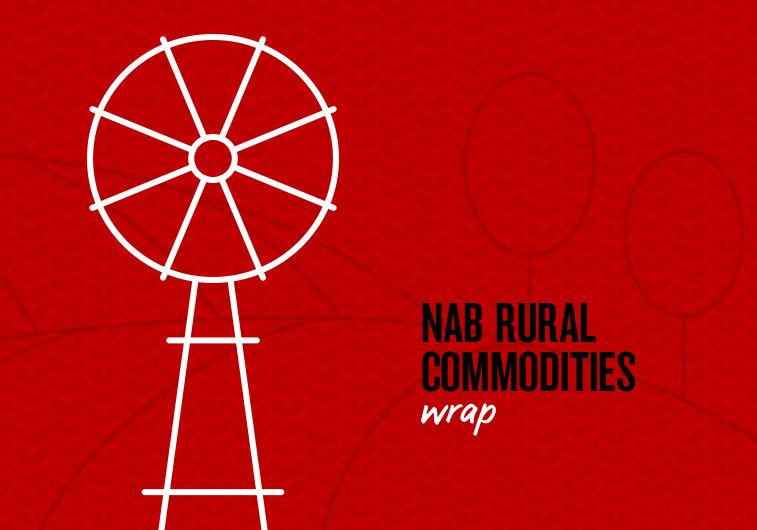 This month we are introducing a new podcast to accompany the NAB Rural Commodities Wrap. It's a short,10 minute podcast, designed to give you a quick summary of the major drivers of Australian agricultural prices and production and where we see things headed over the next few months. To listen, just click the link below.
Key points:
The NAB Rural Commodities Index rose 1.8% in October, following a 6.5% jump in September. The index tracks 28 commodities weighted by the relative size of each commodity in the Australian agricultural sector. Big movers were sugar, (up 24.1%), barley (up 11.7%), lamb (down 9.0%) and wool (down 5.0%). While lamb saw the biggest monthly fall in October, NTLI since recovered most of those losses, but has since fallen again. ASX wheat is slightly below its September peak, but remains extremely elevated by global standards.
The Eastern Young Cattle Indicator continues to outperform given the challenging season, although this largely reflects strong demand for finished cattle rather than any signs of life in the restocker market. We will be watching US domestic market developments for signs that this is sustainable, but given US supply there are certainly risks.
October and the start of November brought good rain to some areas, although others missed out. Looking ahead, the Bureau of Meteorology's outlook for a 70% chance of El Nino this year, combined with a dry three month outlook, is concerning, especially given how little eastern Australia has in the tank. Murray Darling Basin storage levels have now dropped below 50%, the lowest amount for this time of year since 2015. This suggests that allocations could be affected and temporary prices will be high in coming months.
The AUD has been a little higher over the last week, within our expectations for the AUD to be a 70-75c currency for the coming months. Our AUD forecast for Q4 is 71c, rising to 75c by Q3 2019.
For further details, please see the attached report: