Rich Gilmore is breaking new ground in natural value
Rich Gilmore left school hoping to become a wealthy stockbroker, before a trip to an African mangrove forest opened his eyes to saving the environment. "It was a life changing experience for me to see scientists and volunteers out in the field solving other people's problems…"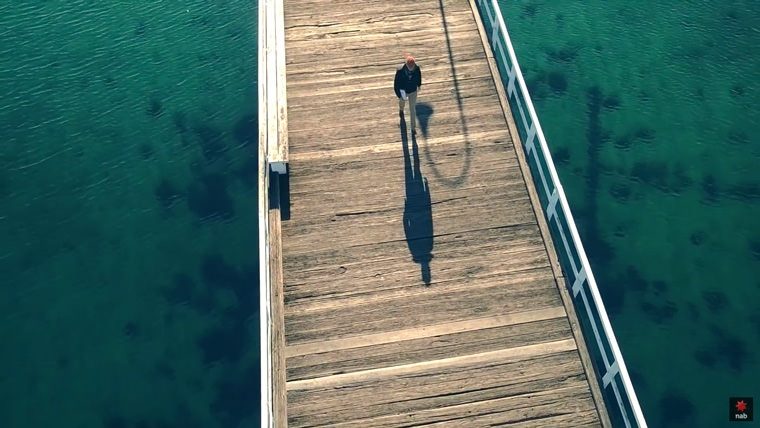 I wanted to do something really fulfilling with the rest of my career. I have young kids and I really wanted them to enjoy the nature, the healthy environments that I took for granted when I was a kid," he comments.
Two years ago Rich turned his back on the corporate life and went to work for The Nature Conservancy, whose mission is to conserve the lands and waters on which all life depends. "I've worked in banking, in finance, in multi-national corporations and in international development. That's how The Nature Conservancy thinks about conservation. It takes all parts of the community, all parts of society working together to make a difference," he explains.
Although he lives and breathes The Nature Conservancy's mission, Rich is a self-confessed 'accidental conservationist'. He's focused on 'natural value' – that is, demonstrating that in Australia economic and natural prosperity can be achieved in alignment with each other rather than conflict. "I know, and The Nature Conservancy knows, that people care about a healthy environment, but they also care about jobs, about health, and about education. If we're going to be successful and achieve our mission for conservation, we have to also think about the other things the community cares about."
The organisation's new Water Fund was the first social impact investment for conservation in Australia, where investors have sought both economic and social returns, and it's work in the Murray-Darling is ground breaking. "The Nature Conservancy and NAB are working together with farmers and local communities to demonstrate a new approach to water sharing. We're proving for the first time anywhere in the world that you can grow food and fibre and you can restore wetlands at the same time," says Rich.
"Looking after nature is critical for the health of Australia, not just for the health of nature but for the health of the economy and the health of people," he adds. We agree. That's why NAB partners with The Nature Conservancy to help grow the impact investment market in Australia. We're also providing $5m debt finance to the Murray-Darling Basin Water Fund and investing in a wide range of environmental and natural value initiatives.