The future of health: CSIRO's 4 key predictions
CSIRO's Future of Health report details what's needed to keep Australia's health system efficient, equitable and affordable. Here, we examine four key themes for healthcare business owners.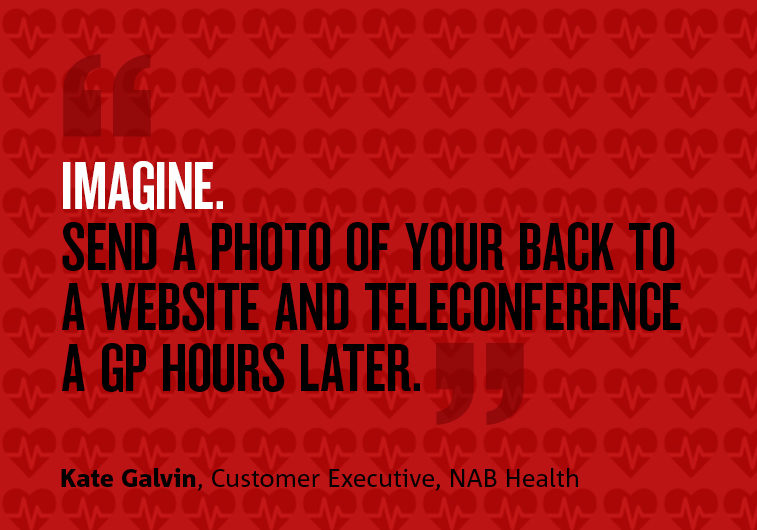 After consulting with government departments, health insurers, educators, researchers and professional bodies, CSIRO (the Commonwealth Scientific and Industrial Research Organisation) released a Future of Health report in September last year. While it concluded that the Australian health system is functioning well, it also analysed the major challenges our sector faces.
Here, I'd like to highlight four challenges of particular relevance to healthcare business owners.
Adjusting to a digital world
As with almost every other industry, healthcare is being 'digitised'. Unlike most other industries, however, healthcare involves the sharing of deeply personal information.
It's therefore not surprising the CSIRO's report found that trust in data sharing and ownership (as well as digital and health literacy, system interoperability and Australia's current digital infrastructure) are roadblocks to a more integrated and data-enabled health system.
There's good and not-so-good news on this front.
The good news is there's still lots of low-hanging fruit – the Australian health industry's position is similar to that of the banking industry 20 years ago, when people did most of their banking at a branch. Technological advances, such as the roll-out of 5G, means telehealth is likely to finally take off. New businesses are emerging to enable patient data to be provided to clinicians effortlessly, and there are apps being created to photograph skin abnormalities for off-site analysis.
Much of the start-up ecosystem, both locally and globally, is focused on health-sector challenges. Even if only a handful of start-ups manage to grow, the impact on the health system will be profound.
The not-so-good news is that Australians are nervous about handing over their health data, as recently demonstrated by the public reaction to My Health Record.
It seems people are comfortable with their search and social media data being shared but much more sensitive when it comes to their health data. Australians appear much more likely to trust financial institutions with sensitive financial data than they are healthcare organisations with their health records. As a result, there may well be opportunities for large financial services institutions, such as banks, to share their knowledge on privacy and security protocols with the health sector.
The idea that 'data is the new oil' is probably truer nowhere than in the health industry. Healthcare entrepreneurs, however, are going to need to address the privacy and security concerns of consumers before they can unlock the value of their data.
Consumer behaviour and trust
Many of the challenges CSIRO identified are interwoven – healthcare business owners will be increasingly responding to well-informed customers.
And the market is responding. Reviews of practices are on social media, and sites such as Whitecoat.com.au enable patients to review individual doctors and practices. As the report warns, "consumers are demanding more from their healthcare experiences and embracing new technology for low-risk decision-making relating to their health".
Unsustainable financing
According to the CSIRO report: "Healthcare costs and the dependency ratio continue to rise, placing significant financial pressure on all stakeholders… [solutions] require significant changes to financing structures, cultures and expensive initial outlays."
One way for healthcare business owners to continue to make sustainable profits, while ensuring healthcare remains accessible to consumers and affordable for governments, is through efficiency improvements.
That means automating and digitising low-value or repetitive activities wherever possible so that healthcare professionals can concentrate on high-value activities in their practice.
The technology to facilitate these changes will only emerge from a well-supported start-up ecosystem. To this end, NAB has been involved in setting up the Business Growth Fund. Australian banks and superannuation funds will inject capital into the Australian Business Growth Fund, which will in turn invest in promising Australian businesses. NAB has been leading efforts to get the fund up and running. NAB's Chief Customer Officer, Business and Private Banking, Anthony Healy, has stated: "I do see a real gap in the market for SME capital, for equity capital, so we're encouraging other banks in the industry and the government to think about it."
The purpose of the fund is to provide longer-term equity funding to small businesses with a proven business plan. Many small and growing businesses find it difficult to attract passive equity investment of the type that enables them to grow without taking on additional debt or handing over control of their business. With more than 10 per cent of Australia's total start-ups in medtech, biotech and healthtech, NAB anticipates significant increased funding coming from the fund to help streamline the sector.
(A similar fund in the UK saw the five big British banks collectively kick in £1.6 billion ($2.8 billion). More than 240 early-stage, UK-based businesses have so far received some of this money. There are similar funds (or programs) in nations such as Canada and the US, which allow start-up founders to access capital more easily.)
Access and experience inequity
It's well-known that Australians living outside major population centres can have problems gaining access to healthcare. The report notes that "realising substantial improvements in national health outcomes will require providing access to quality health services for all Australians".
Fortunately, several game-changing technologies are about to emerge (or reach a tipping point) that will generate business opportunities for healthcare entrepreneurs. Even better, they'll provide underserviced, small-town Australians near frictionless access to the same health services as their big-city cousins.
Imagine: you use your smartphone to send a photo of your back to a website, have a teleconference with a GP hours later, then have a surgeon on the other side of the country remove a suspicious-looking mole using telesurgery (performing surgery remotely using robot-assisted surgical tools from a completely separate location). It's pretty exciting, futuristic stuff.
Of course, for that to happen there'll need to be changes in government funding models and a significant investment in improving the health infrastructure in regional towns and cities.
NAB's already preparing to support a decentralised health system. We're expecting such places as Newcastle, Bendigo and Toowoomba to become regional health hubs. That's why we're making a significant commitment to increasing the number of specialist health bankers we have based in regional cities. These bankers are now combining their local knowledge with NAB's resources to offer assistance to healthcare business owners looking to expand.
A healthy future
What's clear from the great work done by CSIRO here is that stakeholders must rise to the challenges raised. All participants need to look to solve these challenges if Australia's health system, which plays a major role in the nation's social cohesiveness and prosperity, is to remain one of the world's best.