Western Sydney, Australia's third largest economy
New infrastructure is a fundamental piece of Western Sydney's growth plans.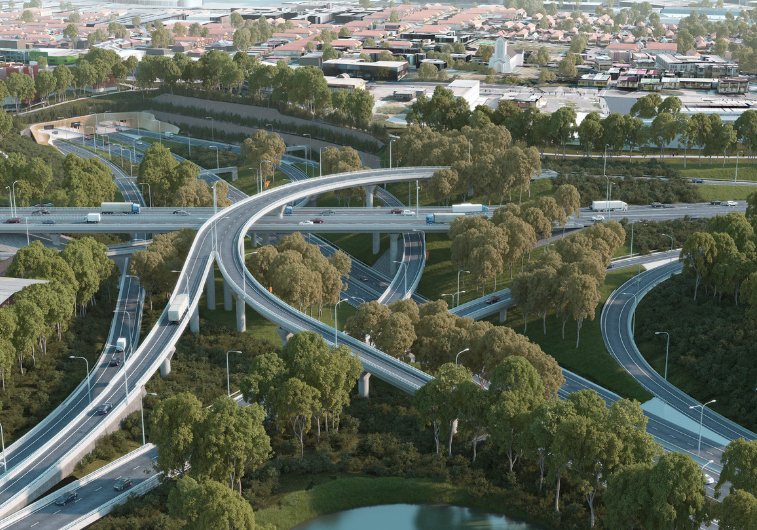 With Australia's population expected to reach up to 42 million people by 2056, it is the growth in our cities where we expect to see the most pressure. In Sydney, much of the growth will be in Greater Western Sydney which is forecast to grow to 3 million people by 2036. How do we ensure Greater Western Sydney evolves into a prosperous, liveable region where its constituents enjoy strong economic, health and educational outcomes in a sustainable way?
Greater Western Sydney extends from Canterbury-Bankstown in the East to the Blue Mountains in the West and from the Hawkesbury in the North to Wollondilly in the South and comprises 13 local government areas. To put this region in perspective, it has the 3rd largest economy in Australia, comprises 8% of GDP, and is expected to absorb two-thirds of the population growth of the Sydney region¹.
Growth of this magnitude cannot be achieved in isolation and requires vision, planning and co-ordination across a broad ecosystem. The role of government is essential in this ecosystem and there is no better example of collaborative government than the Western Sydney City Deal. The Western Sydney City Deal is a partnership between three layers of government: Federal, State and the local governments of the Blue Mountains, Camden, Campbelltown, Fairfield, Hawkesbury, Liverpool, Penrith and Wollondilly. Some of the highlights of the Western Sydney City Deal include creating the 30-minute city through the delivery of the North South Rail Link together with other connective infrastructure, as well as contributing to 200,000 jobs through the new Aerotropolis which will have Sydney's second airport at its heart.
The creation of new infrastructure is a fundamental piece of Greater Western Sydney's growth plans with $35 billion of projects in the pipeline. However, it takes more than physical infrastructure to create a prosperous community. It requires adopting a true community lens, including one which deeply understands the evolving community demographic and their needs. This region is younger and one of the most ethnically diverse with 35% of residents born overseas and 39% speaking a language other than English at home, according to Deloitte findings.
We are committed to continuing to support this growth corridor through our products, services and footprint and we'll be moving some of our teams into a new development at Parramatta Square in 2020, supporting our clients in an area with immense opportunity and growth.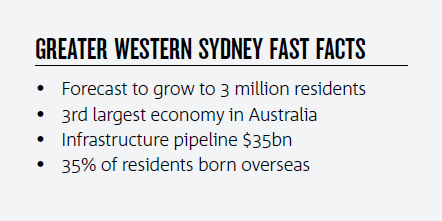 1. About Greater Western Sydney

This article was first published in 2019 Outlook Creating Opportunities. Read more articles from the magazine.
Speak to a specialist