NAB Charitable Giving Index: Indepth report – August 2013

The latest NAB Charitable Giving Index contains new data such as donations by age, metropolitan and regional area, frequency, number of charities supported and share of charity wallets. The index also ranks for the first time the top 20 national postcodes and the top 20 postcodes by state.
Donations grew 2.5% (12-month average) in August with an average annual donation of $312 per donor. Giving grew fastest for "Other" (12.8%) and Health & Disability (9.1%) charities, but fell for Humanitarian Services (-3.2%) and Medical Research & Services (-2.4%) charities.
Humanitarian Services ($380) had the largest average annual donation size, while Cancer ($123) was smallest. Humanitarian Services charities continue to attract the biggest share of donations (32.2%), but this share has fallen since 2011.
Donations growth was faster among older donors. Older donors also had higher average annual donations for all charities, donated more frequently across most categories and supported more charities.
New data shows considerable divergence in giving between metropolitan and regional areas.
The data also highlights the generosity of particular postcodes across Australia. Donors from higher income postcodes tend to donate the most in dollar terms, but do not necessarily donate the most as a share of their incomes.
We hope the index provides some key insights as you face the challenges and opportunities ahead.
For further analysis download the full report.
NAB Charitable Giving index: Indepth report – August 2013 (PDF 1.4 MB)

For more information, call your NAB Relationship Manager or contact:
Alan Oster
Group Chief Economist
National Australia Bank
+61 (0) 3 8634 2927
Alan.Oster@nab.com.au
Paula Benson
General Manager, Corporate Responsibility
National Australia Bank
+61 (0) 3 8641 2990
Paula.Benson@nab.com.au
About the Author:

NAB Group Economics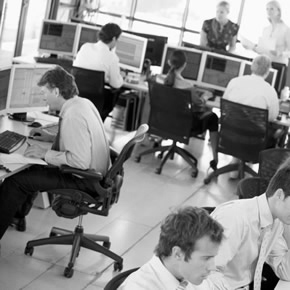 NAB's Group Economics consists of a leading team of economists who provide accurate, timely and relevant updates on domestic, international and industrial economic trends. Headed up by the Group Chief Economist, Alan Oster, the team is comprised of three distinct departments: - Australian economics and commodities - International economics - Industry economics The team publish a wealth of content including reports, surveys, forecasts and indexes.
380 Other Articles