NAB Charitable Giving Index: Indepth report – February 2013

The NAB Charitable Giving Index grew by 2.6% (12-month average) in February 2013 – only slightly faster than inflation – down from 8.3% in the same period one year earlier. There was, however, wide variance in performance by individual charity sub-groups. Health & Disability charities and Animals & Environment charities reported faster growth relative to the previous year, but there was a big pullback in giving to Humanitarian Services charities.
The average annual donation size for all charities was $291 per donor in the year to February – a fall of 1% compared with a year earlier. Humanitarian Services have the biggest annual donation size of $360 per donor (down by 1.1%).
The Index also shows that while Humanitarian Services attracted the largest share of giving in the year to February (30.3%), all other charity segments grew their relative market share, except for Children/Family charities whose share remained unchanged.
For further analysis download the full report.
NAB Charitable Giving Index: Indepth report – February 2013 (PDF 1724KB)

For more information, call your NAB Relationship Manager or contact:
Alan Oster
Group Chief Economist
National Australia Bank
+61 (0) 3 8634 2927
Alan.Oster@nab.com.au
Paula Benson
General Manager, Corporate Responsibility
National Australia Bank
+61 (0) 38641 2990
Paula.Benson@nab.com.au
About the Author:

NAB Group Economics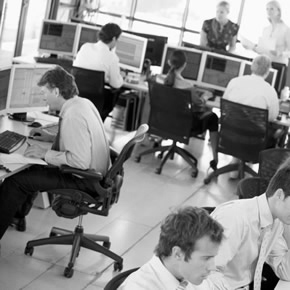 NAB's Group Economics consists of a leading team of economists who provide accurate, timely and relevant updates on domestic, international and industrial economic trends. Headed up by the Group Chief Economist, Alan Oster, the team is comprised of three distinct departments: - Australian economics and commodities - International economics - Industry economics The team publish a wealth of content including reports, surveys, forecasts and indexes.
380 Other Articles