NAB Charitable Giving Index: Indepth report – February 2014

Welcome to the fourth edition of the NAB Charitable Giving Index. Giving to charity manifests itself in many ways. Donations are made by young and old people and directed to many different causes. It may range from giving loose change to non-cash methods such as direct debits and cards.
The NAB Charitable Giving Index attempts to break down some of this complexity by analysing credit card, debit card, direct debit, BPAY and EFTPOS donations to provide a snapshot of giving across the country.
The generosity of Australians should be applauded. We are giving more to charity in spite of below trend economic growth, rising joblessness and elevated anxiety around the cost of living. Indeed, charitable giving grew by more than 8% in the year to February 2014, a substantial improvement on the 3.3% rate of growth seen in the previous year. Overall, charitable giving has grown by almost 19% since December 2010.
Donations grew faster across most age groups (but especially among older donors) and in both metropolitan and regional areas, with the average annual donation per donor typically also increasing with age.
The average annual donation size for all charities increased by $13 over the past year to $315 per donor, with average annual donations higher in all charity sub-sectors.
Humanitarian Services charities continue dominate the market, attracting around 33% of all donations.
The data also highlights very divergent giving patterns by postcode when compared in both dollar terms and as a share of incomes. Donors from higher income postcodes typically donate the most in dollar terms but do not donate the most relative to their incomes. Once again, the ACT stands out as most generous.
We hope that the insights provided in this report help you to gain better understanding of some of the key developments in charitable giving over the past year.
For further analysis download the full report.
NAB Charitable Giving index: Indepth report – February 2014 (PDF, 2.4MB) 

For more information, call your NAB Relationship Manager or contact:
Alan Oster
Group Chief Economist
National Australia Bank
+61 (0) 3 8634 2927
Alan.Oster@nab.com.au
Paula Benson
General Manager, Corporate Responsibility
National Australia Bank
+61 (0) 3 8641 2990
Paula.Benson@nab.com.au
About the Author:

NAB Group Economics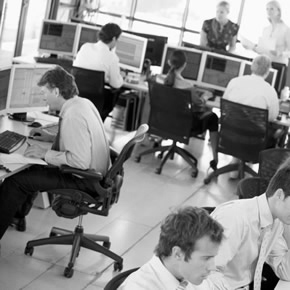 NAB's Group Economics consists of a leading team of economists who provide accurate, timely and relevant updates on domestic, international and industrial economic trends. Headed up by the Group Chief Economist, Alan Oster, the team is comprised of three distinct departments: - Australian economics and commodities - International economics - Industry economics The team publish a wealth of content including reports, surveys, forecasts and indexes.
380 Other Articles