Airports: Balancing expansion needs with sustainability concerns
NAB recently invited Treasury representatives from Heathrow, Changi, Sydney, Brisbane and Auckland airports to a virtual Global Round Table to discuss the opportunities and challenges of rapid growth in passenger traffic.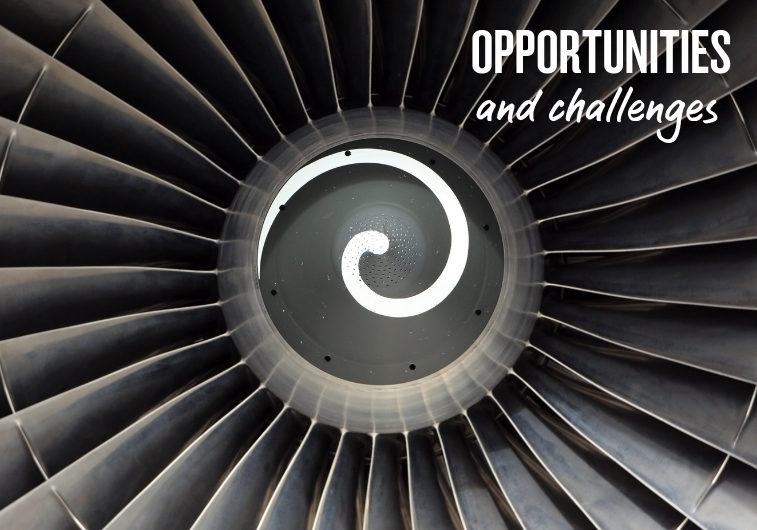 Major airports around the world are finding new ways to balance their ambitious expansion plans to cater to rapid passenger growth while addressing environmental and social concerns of both investors and communities.
Passenger trips worldwide topped 4.3 billion in 2018, and this figure is forecast to double over the next 20 years, underpinning the need for airport terminal and runway expansions. To meet this anticipated surge in demand, airports are taking innovative approaches towards their existing facilities as well as putting into place infrastructure to cater for future growth.
"The whole world will have to move forward with sustainable growth, and aviation will be the same," says Sally Ding, Heathrow Airport's Director of Treasury and Corporate Finance.
"We need to make sure that future generations can continue to enjoy the benefits of flying – that means unlocking a sustainable future for aviation."
Heathrow says it wants to use its scale and influence to drive change in the sector, setting a target for carbon neutral growth as its planned third runway is completed in 2026. Terminal 2 of the airport is powered with 100% renewable electricity.
"The challenge now is not just to get a project done on time and budget; the challenge with sustainability is how we grow the airport in the most responsible way," Ms Ding says. This includes an extension of existing limits on night flights; offering incentives such as cheaper landing fees for cleaner and quieter aircraft; and boosting efficiency in operations such as reduced taxi times.
Environmental considerations
Growth in airport footprints and traffic volumes have well documented environmental implications and this is especially the case for airports that are built close to downtown areas, such as Sydney Airport, which lies eight kilometres from the city.
"We're actively thinking about ways to more efficiently operate and deliver further growth within our footprint," says Sydney Airport Treasurer Michael Momdjian. "This may involve opportunities that complement our service offering, in addition to leveraging technology and data."
All airports were focused on the customer experience including travel to the airport. Options under consideration include downtown check-in, which is used in some international airports such as Hong Kong. Passengers can drop their bags before catching the airport express train, instead of lugging their suitcases all the way to the airport.
Environmental considerations are also key at Heathrow Airport. This includes both the noise impact on local residents and a wider focus on carbon neutrality including limiting the increase in road traffic as passenger numbers grow.
Read more of the insights shared at the Global Round Table on how international airports are balancing expansion needs with sustainability concerns:   Airports: balancing expansion needs with sustainability concerns
Speak to a specialist
More from NAB