AMW: Terms of Trade & AUD
Things were better in the old days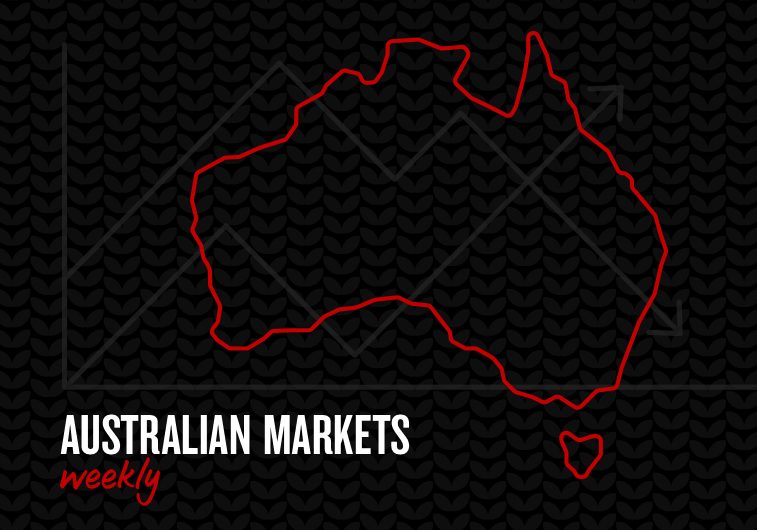 Even before last week's sharp fall, a topical question was why isn't the AUD stronger given the strength of commodity prices? The question is no less relevant, insofar as commodity prices, even after the falls of the past week, remain fully consistent with much higher AUD levels. It is therefore still valid to ask how far AUD could eventually rise if Australia's terms of trade remain highly elevated and – quite conceivably – exceed their prior (2011) cycle high? Our short answer is, 'Not that much'.
We demonstrate that there were a number of forces driving AUD appreciation in 2009-2013 that went beyond simply the rise in the terms of trade, and which don't exist today. Uppermost were the strength of the mining construction/capex cycle and increased allocations by global investors to Australian fixed income securities.
A new 'green led commodity super cycle', may unleash another mining construction boom. But for Australia, it is unlikely to come close to matching the late noughties/early 2010s capex and terms of trade cycle, as new energy material mining projects are typically smaller in scale and lower capex than the LNG, coal and iron ore projects built in the last cycle.
Prospects for a resurgence in foreign investor demand for Australian fixed income also appear slim, Australia now lacking the interest rate advantage or structural forces (FX reserve reallocation) that helped drive earlier inflows.
The scale of Chinese investment in Australian real estate has also provided support for the AUD, particularly in 2015-2016 when it was on a similar scale to foreign financing of mining construction in 2010-2013. Restrictions on capital outflow by Chinese households since then alongside a deterioration in the Australia-China political relationship are reasons to think demand will not easily return to prior peaks.
In the absence of an early and significant fall-back in commodity prices, we continue to expect AUD to eventually play 'catch up' to recent commodity price gains, but at best rising only into the 0.80s.
Chart 1: Terms of Trade versus AUD TWI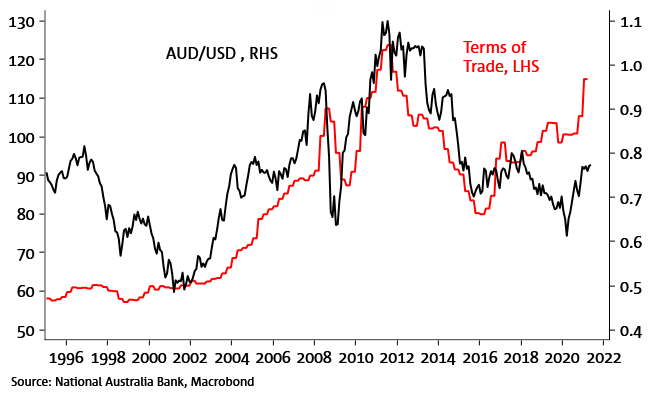 Customers can receive Australian Markets Weekly and other updates directly in their inbox by emailing nab.markets.research@nab.com.au with the name of their NAB relationship manager.