Ausgrid shines a light on US private placement market
Part-privatisation was the catalyst for an epic US private placement deal for Australian utility Ausgrid.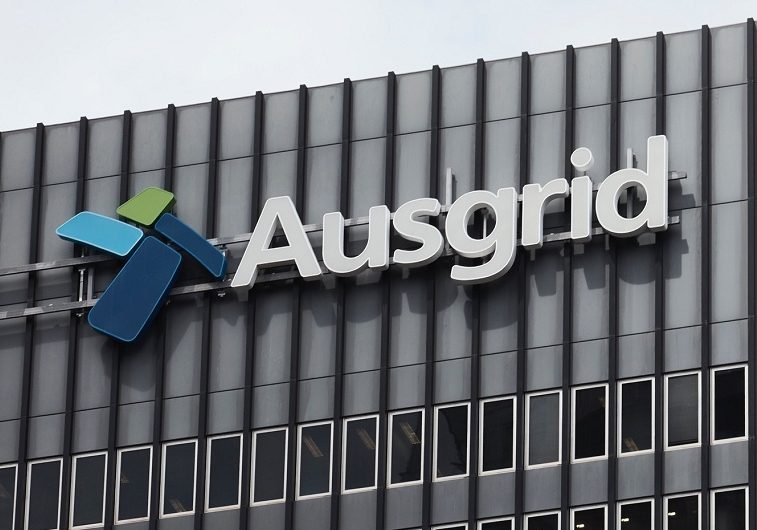 Watch the video to learn more about how NAB supported Ausgrid's big idea
Michael Bradburn came on board as Ausgrid's Chief Financial Officer at a watershed moment. When he joined the company in May 2017, Ausgrid, which supplies energy to residential and commercial customers in New South Wales and beyond, was in the spotlight.
Following its part-privatisation by the NSW Government in 2016, with Aussie super funds IFM and AustralianSuper buying 50.4 per cent of the utility, Ausgrid had around $12 billion in bank debt, which it had to progressively refinance – and very little time to get the ball rolling.
 "Ausgrid began developing its refinancing strategy as soon as the new shareholders, AustralianSuper and IFM Investors, took control of the business in December 2016. We developed a strategy and road map taking into account the size of our debt book and near-term bridge maturities. The decision to actively explore a US private placement (USPP) option was made shortly after I arrived. Timing was tight to take advantage of strong market condition – that's why we needed an experienced partner," Bradburn says.
"I knew NAB would tell me what I needed to know rather than what I wanted to hear – that was important. I trusted the team."
Bradburn's plan was focused on the best ways to manage Ausgrid's debt-refinancing efficiently.
"We are investing in infrastructure to light up one of the most iconic cities in the world," he says. "It takes years of planning and my priority is giving the business the certainty of the funding we need."
Capital markets
With such a significant amount to refinance, capital markets were one clear route. But the company faced some significant challenges. Post-acquisition, Ausgrid was a new entity that needed to be explained to investors, who'd need to do significant work to understand and price the credit appropriately. Bradburn had the opportunity to go to any market using any sequencing the company decided to do – but getting the first foray right was crucial.
"Having supported IFM and AustralianSuper with the acquisition facilities for Ausgrid, and recognising the refinance task ahead, we immediately turned our focus to assisting them with the refinance. As one of the leading financiers in the sector with strong global capital markets capabilities, we were able to help the company formulate its refinancing plan and create a robust execution strategy," says Vijendra Singam, Director of Energy and Utilities.
Ausgrid already had the US public market in mind, "but when I arrived I'd had previous experience in the US private placement market and felt the investors there would really do the upfront work to understand us and price us well," Bradburn says. The company decided to also hit the Australian domestic market for a smaller proportion of the deal at the same time, catering to local appetite for the new utility. 
Cracking the USPP market
Within six weeks of arriving at Ausgrid, Bradburn was on a plane to the US. The timing was tight.
"Ausgrid was an entirely new entity, it had no documentation or any debt capital marketing we could use – everything had to be done from scratch," says NAB's Director of Corporate Debt Markets Origination Clare Lewis. But the timing was also perfect: "Conditions were very strong, demand for the Ausgrid name was strong and we knew we'd get the volume and pricing Ausgrid really wanted."
"NAB moved mountains to get it done in time," Bradburn adds. "All the legal documents had to be prepared and we needed the documents to reflect the nuances of our business transformation. More than any other bank, they carried the load."
The team conducted roadshows through New York, Connecticut, Boston, Philadelphia, Charlotte, Atlanta, Columbus, Milwaukee, Des Moines, Minneapolis and Houston.
Originally the deal was launched at $US300 million but, with more than $US2 billion in oversubscriptions pouring in, the team realised it could get the pricing it wanted for larger volumes.
In the end, Ausgrid raised $US1.885 billion in the multi-currency, multi-tenor deal and more than 30 investors bought into it (see 'Ausgrid by the numbers'). The transaction was the largest ever cross-border USPP and the largest USPP utility issuer of all time.
NAB, as joint lead arranger on the deal, was able to bring in the two largest investors, primarily due to the bank's very long history in the USPP market.
"We've done seven of the last 10 USPP deals for Australian issuers," explains Geoff Schmidt, General Manager of Corporate Finance North America at NAB. "We see this as a crucial market for Australian companies looking for longer tenors, so we're continuing to develop strong relationships with North American investors. Through their increasing bid sizes and competitive pricing, US investors have demonstrated an insatiable appetite for Australia over the last several years. We don't see an end to this trend any time soon."
For Bradburn, the real key to success in this market is developing a win-win outcome, and long-term relationships with investors.
"I knew NAB has one of the largest USPP distribution networks of any other Australian bank, so that was very important." As was being very open about the state of the company: "You need to give them the reality of what's happening in the business… and trust them to understand it. They know the Australian utilities market well, so they're well placed to get the credit right."
It's all about credibility, authenticity and communication, Bradburn explains: "You can never over-communicate. Regular updates, having an open-door policy and welcoming them into the business when they're in Australia are important."
Looking forward
Just two months after the USPP success, Ausgrid worked with NAB as a joint lead arranger to price the biggest Australian-dollar corporate bond ever – at $1.2 billion. The seven-year transaction – the largest
BBB ever issued and tightest priced BBB band seven-year issue since the global financial crisis – was supported by local investors but also taken on roadshows through Asia, with investors from Singapore, Hong Kong and Tokyo buying into the deal.
"It was significantly bigger than any other deal – not only did we get a great outcome for our business, but we helped investors in the Australian-dollar bond market show other corporates it is a reliable market. NAB was able to help with that," Bradburn says.
More from NAB