Australia ranked most favourable country to conduct business for Chinese business leaders
Australia is ranked the most favourable country to conduct business by Chinese business leaders and business engagement between Australia and China is expected to increase over the next 12 months, a new report has found.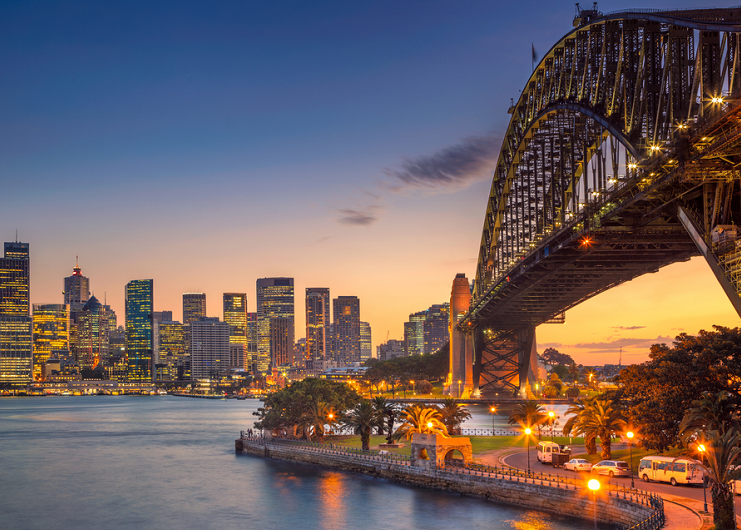 The first-ever report comparing attitudes of Chinese and Australian business leaders towards bilateral engagement was conducted by NAB and the Australia-China Relations Institute (ACRI) at the University of Technology Sydney. The report reveals 94 per cent of Chinese business leaders are favourable towards Australia, while 54 per cent of Australian firms are favourable about doing business with China.
Australia China Business Engagement Index: key findings
76% of Chinese companies cite the China-Australia Free Trade Agreement as playing some role in their decision to increase focus on Australia. The Australian assessment is more modest, with 35% of businesses asserting some effect by the FTA.
50% of Australian firms engage with China while 90% of Chinese firms report some engagement with Australia.
Both Australia and China expect to increase engagement over the next 12 months, led by product imports and exports of services and products on the Australian side and product exports and imports and service exports on the Chinese side.
Both Australian and Chinese firms identify manufacturing and wholesale trade as focal points for further engagement.
NAB Group Executive Business Banking, Angela Mentis said: "The economic prosperity of Australia and China is closely linked and the China Australia Free Trade agreement is opening up new opportunities to boost economic growth in both countries.
"The opportunity to engage with Chinese investors for business investment and partnership will provide for domestic and export growth, and Australian service providers in health, education, governance and professional services can expect a deeper level of engagement with China in the next 12 months", Ms Mentis said.
NAB earlier this month opened its new branch in Beijing, increasing its presence in China.
"These poll results are positive for the Australia-China relationship – dramatically so", Director of ACRI, former Foreign Minister and NSW Premier, Bob Carr said.
"I was struck by the strongly favourable attitudes of Chinese business leaders towards Australia. And it was very encouraging that they saw both the Chinese and Australian governments as being supportive of closer economic links.
"It was positive, too, that 94 per cent saw Australia as a good place to conduct business.
"This result reflects great credit on all those in business and on both sides of politics who invested so heavily in Australia-China relations."
Two polls were conducted in parallel, with NAB surveying 580 Australian business leaders and ACRI surveying 1,000 Chinese-resident business leaders [i]. The findings were then analysed and compared, resulting in the new Australia-China Business Engagement Index which will be updated bi-annually.
For more details download a copy of the synopsis or full reports:
NAB ACRI Australia-China Business Engagement Index synopsis (PDF,877 KB)
NAB ACRI Australia-China Business Engagement Index (PDF,144 KB)
ACRI NAB China-Australia Business Engagement Index (PDF,604KB)
Important information
Any advice contained above has been prepared without taking into account your objectives, financial situation or needs. Before acting on any advice, NAB recommends that you consider whether it is appropriate for your circumstances and that you review the relevant Product Disclosure Statement, Terms and Conditions or Financial Services Guide.
© National Australia Bank Limited ABN 12 004 044 937 AFSL and Australian Credit Licence 230686.
More from NAB