Australian Markets Weekly: Persistently low inflation & structural unemployment
This week we've examined excess capacity in the labour market.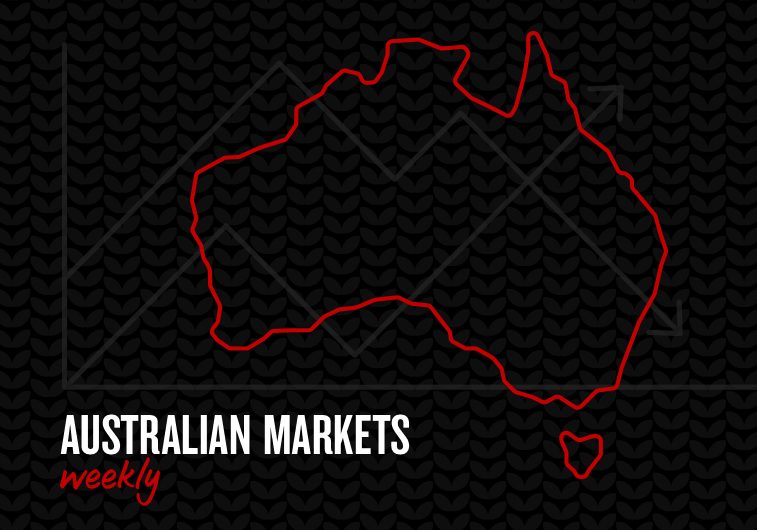 The week ahead in Australia: The RBA board meets on Tuesday and the Statement of Monetary Policy is published on Friday. We expect the RBA will cut rates by July, but narrowly favour the RBA remaining on hold this month given the relative stability of unemployment, with the RBA adopting an explicit easing bias instead. The decision will be a very close call given weak inflation, where we expect the Bank will downgrade its outlook for growth and inflation (and to a lesser extent unemployment). Retail sales on Tuesday are important for Q1 consumer spending; NAB forecasts weak gains for March sales (NAB: 0.1%; mkt: 0.2%) and Q1 retail volumes (NAB: 0.2%; mkt: 0.3%). Trade data are also on Tuesday.
The week ahead internationally: Wednesday's RBNZ policy announcement is a line-ball call. On balance, we favour no cut, with the RBNZ maintaining a clear easing bias. This would probably need to be accompanied by a half-chance of a 25 point rate cut in the Bank's near-term OCR forecasts. In the US, President Trump has brought the trade talks with China into sharp relief, announcing he will increase tariffs on $US200b of Chinese imports on Friday and warning of additional steps. The US CPI on Friday is set to come under more scrutiny than usual after Fed Chair Powell downplayed the slowdown in core inflation and pushed back on expectations of a near-term rate cut. The consensus forecast is for annual core inflation to tick up to 2.1%. There are also service PMIs due in China and Europe.
Analysis – Persistently low inflation and structural unemployment
At 1.6%, underlying inflation was weak in Q1, almost returning to the multi-decade low of 1.5% reached in 2016. At that time, newly-appointed Governor Lowe said low inflation reflected: (1) excess capacity; (2) lower headline inflation feeding into lower underlying inflation via inflation expectations; and (3) reduced pricing power of many workers and firms.
Three years on and with inflation still low, we have examined excess capacity in the labour market. On the Reserve Bank's estimates, there has been little change in spare capacity over recent years given that the NAIRU has fallen from 5% to 4.5%.
As a cross-check on this we calculated estimates of structural unemployment based on splitting unemployment by duration, job search experience and reason for unemployment.
This approach showed structural unemployment had fallen in recent years, but that cyclical unemployment had also declined, pointing to some reduction in spare capacity. This suggests to us that other factors – such as lower inflation expectations, a flatter Phillips Curve, and a greater role for underemployment – are playing a role in holding down inflation.
Customers can receive Australian Markets Weekly and other updates directly in their inbox by emailing nab.markets.research@nab.com.au with the name of their NAB relationship manager.
For further FX, Interest rate and Commodities information visit nab.com.au/nabfinancialmarkets