Australia's regional consumers in focus
In this excerpt from the new NAB Regional & Agribusiness Horizons Report Dean Pearson, Head of Behavioural & Industry Economics at NAB, highlights key differences in attitudes and behaviours among city, regional and rural dwellers – including the finding that rural and regional Australians are happier.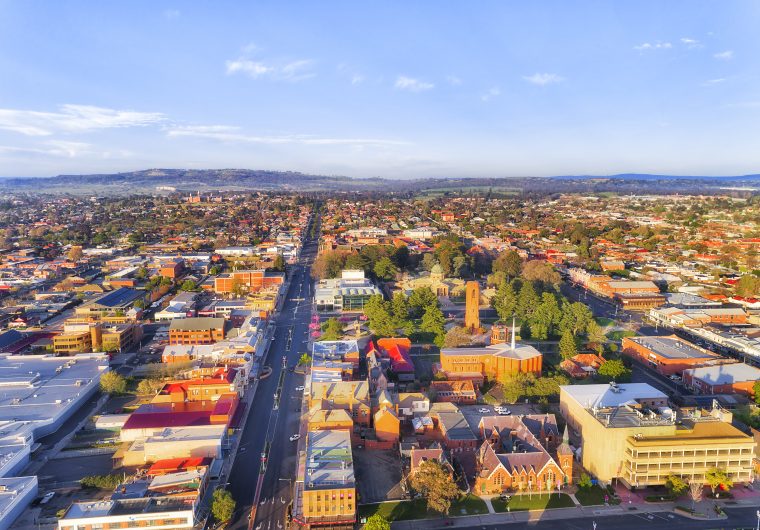 Consumer stress is lower in regional Australia
Consumers are central to post-COVID economic recovery, as household expenditure makes up almost 60 per cent of GDP. NAB's measure of consumer sentiment (the NAB Consumer Stress Index) is based on typical household stresses, including job security, health, the ability to fund retirement, the cost of living and government policy.
While consumer stress has been falling throughout the country, those living in major regional cities and in rural towns and areas have been reporting significantly lower stress than people in capital cities.
Consumer stress around government policy is highest in rural areas (albeit declining) and capital cities, but is significantly lower in regional areas. This might surprise some, given reports of growing strains on infrastructure, wages, house prices and rents associated with the uplift in regional migration.
Though clearly there will be pressures associated with population growth, if migration remains strong it should also bring with it more investment in key regional community assets. At the same time, ideal seasonal conditions and rising prices for several key commodities have supported farm and mining incomes, creating opportunities for regional businesses.
Travel tops the list of expected major household purchases
COVID has heavily impacted those communities reliant on tourism, particularly overseas arrivals. But with COVID travel restrictions now loosened, many Australians are planning a well-deserved holiday. City dwellers are the most enthusiastic, but regional and rural residents are not far behind, with holidays topping their list of expected major household purchases over the next year.
In regional cities there has also been a sharp uptick in intentions to purchase private health insurance, residential property and cars, but expectations around purchasing investment properties have fallen steeply. In rural areas, there has been a big uplift in intentions around home renovations.
Safety and environmental sustainability awareness has heightened
Consumer awareness has risen, particularly around issues of safety standards, environmental sustainability of some foreign products, supply disruptions and export barriers faced by many Australian-made products. This augurs well for ongoing demand for regional producers.
Consumers are educating themselves
Consumers are becoming more informed about price and value, and more open
to change and experimentation. The shift towards online shopping continues. While growth has been strongest in cities, regional and rural areas have also seen solid growth in online sales since the pandemic.
NAB estimates that in the 12 months to January, Australians spent $54.23 billion on online retail – around 14.7 per cent of total retail trade and 19.6 per cent higher than the 12 months to January 2021. In year-on-year terms, categories such as department stores, takeaway food, grocery and liquor have been growing most strongly.
Regional Australians are happier!
Finally, there is another way NAB tracks sentiment in Australia that provides a picture of life in our cities and our rural and regional areas – NAB's Wellbeing Index. In short, people living outside of capital cities report being happier and much less anxious. In fact, people living in rural areas have been recording the highest levels of happiness across the country, just ahead of people in regional cities. Anxiety is also lowest by some margin in rural areas, followed by regional cities; it is highest in our capital cities.
A common theme among regional and rural Australians during the pandemic was just how lucky they were not to live in a densely populated city. This is not to downplay the many challenges faced by those living outside our cities.
Stress is clearly not just a city phenomenon and access to mental health services can often be less readily available. But many regional Australians also report positive experiences, including greater work-life balance, more quality time with family, living more simply, having greater empathy for others, and more gratitude.
NAB's wellbeing research suggests the things that really matter in our lives include our relationships (friends, family and our pets), personal safety, a good standard of living, our homes and feeling part of a local community. And for a growing number of us, those needs are being best met in rural and regional Australia.
Download the full report
NAB's Regional & Agribusiness Horizons Report provides expert analysis on the data driving regional and rural Australia's today and tomorrow. Download your copy here.