Land of Opportunity
Download NAB's Regional & Agribusiness Horizons Report for compelling new insights into regional and rural Australia.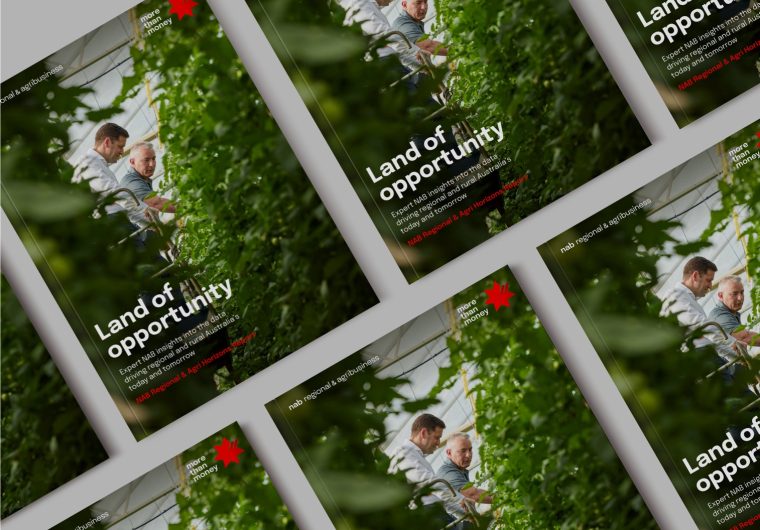 Rural and regional Australia is experiencing big changes. We've seen sizeable population growth and extraordinary shifts across sectors from health and professional services to tourism and agriculture. NAB's unique relationship with our regional and agri customers gives us rich insights into the challenges and opportunities facing businesses and communities.
Our 2022 Horizons Report is packed with compelling hard data and fresh perspectives from NAB's leading economists and regional and agri banking experts. Download your free copy today to help you navigate the road ahead.
The report – what's inside:
The key themes and economic outlook for regional Australia
Attitudes and behaviours of regional consumers, including where they are spending
Where business investment is meeting growth (including deposit, debt and equipment finance trends)
What's next for regional and rural property
Watch the webinar
NAB's inaugural Regional & Agribusiness Horizons webinar is focused on the theme of 'Land of Opportunity'. Our panel of NAB experts include Julie Rynski, Executive, Business Regional & Agri, Phin Ziebell, NAB Economist, joined by Liz Richie, CEO, Regional Australia Institute. They discuss the key issues shaping the future of regional and rural Australia, including the growing pains and exciting opportunities for business.