China's economy at a glance – April 2019
Credit surge keeps growth stable in Q1, but will the taps stay on?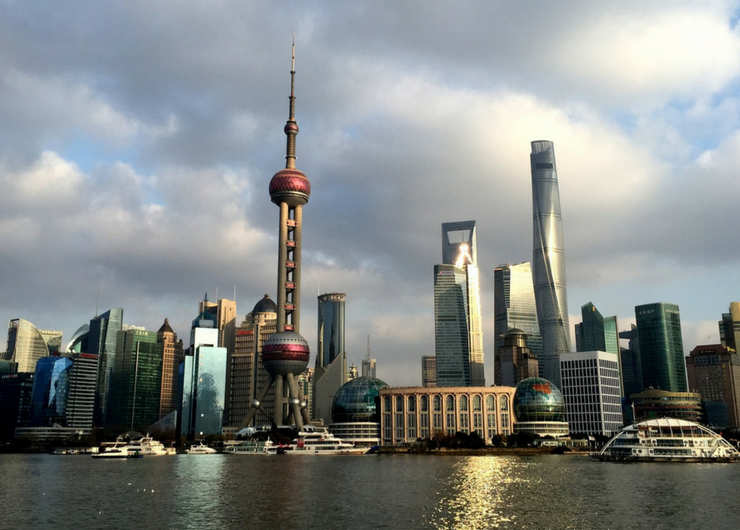 Official data showed that China's economy grew by 6.4% yoy in the first quarter of 2019, unchanged from the rate in Q4 2018. This means that growth remains at its equal slowest rate (with the trough of the GFC in Q1 2009) since 1990. Deleveraging had a major impact on growth last year, but the outlook for this program is quite uncertain (given strong growth in new credit in Q1). Our forecasts for China's growth are unchanged – with the structural slowdown of the economy set to continue in coming years. Growth is forecast at 6.25% this year, 6.0% in 2020 before dipping below 6% in 2021.
China's industrial production grew remarkably strongly in March – increasing by 8.5% yoy, compared with just 5.3% yoy in January and February. This was the largest increase in industrial output since July 2014.
Compared with the levels across January and February, both exports and imports rose in March. The larger increase in exports leading to a wider trade surplus, totalling US$32.6 billion (up from US$21.9 billion in the first two months). There was a sizeable fall in imports on a year-on-year basis – down 7.6% – with weaker import volumes the main driver. This weakness points to soft domestic demand in recent months, despite the modest turnaround in manufacturing PMIs and producer prices.
Growth in China's fixed asset investment was more than offset by higher investment goods prices, meaning that our estimate of real investment was a little weaker – at 5.8% yoy in March (down from 6.4% yoy in the first two months). Recent months have seen an acceleration in investment by state-owned enterprises (SOEs).
Real retail sales dipped slightly in March – to 6.7% yoy (compared with 7.1% yoy across the first two months of the year). China's consumer confidence has remained strong, despite the relative softness in real sales since late 2017, compared with earlier growth rates. In February, consumer confidence reached 126.0 points, an all time high (with the series stretching back to January 1993).
New credit issuance remained strong in March, with a surge in bank loans accounting for the largest share of the increase. In the first quarter, new credit issuance totalled RMB 8.2 trillion – an increase of 40% yoy. This represents a considerable turn around from the declines in issuance recorded in 2018.
Volatility in the 7 day Shanghai Interbank Offered Rate (Shibor) has increased since the start of the year. In part this may reflect reduced Open Market Operations by the PBoC. Over the same period, there has been a considerable decline in longer term interbank rates – with three month rates down around 51 basis points and one year down by 43 basis points.
For further details, please view China's economy at a glance – April 2019