Customer stewardship & the institutional investor
Global investors are increasingly allocating funds to infrastructure and many investors are implementing new methods and measures to both adapt to and lead a stewardship mandate into infrastructure investment.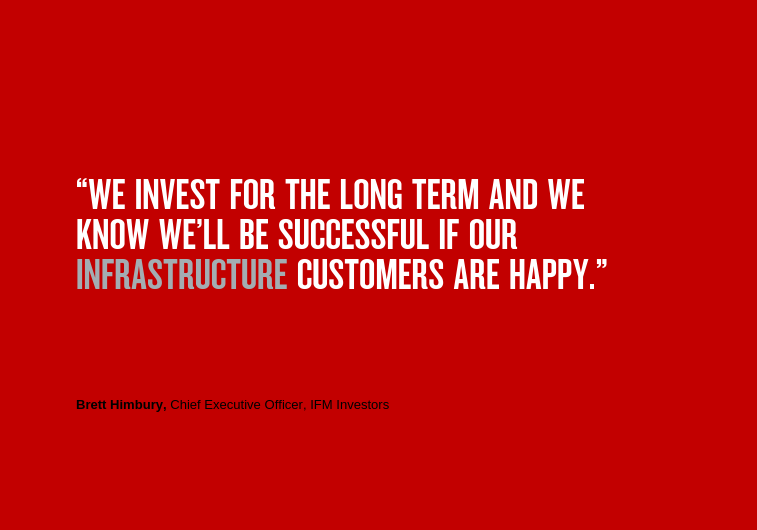 In Australia, whilst asset allocations to infrastructure by superannuation funds may seem relatively low at 5%1, during the period 2013 to 2018 investment in international infrastructure multiplied by 5.5 times and investment in listed infrastructure tripled.
This growth trend towards infrastructure investment by both public and private investors is expected to continue apace driven by factors such as urbanisation, population growth, shifting demographics, replacement of ageing assets and transitioning to a lower carbon economy.
However, it's not just economic returns that drive infrastructure investors. Investors are increasingly required to both understand and anticipate the wider stewardship responsibilities and expectations that go hand in hand with the provision of essential services to communities. That is, providing potable water and waste services, public transport, energy and telecommunications all goes to the heart of impacting our quality of life in both cities and regional areas.
Download 'A world of insight: customer stewardship and the institutional investor' to learn more.
ASFA data on funds exceeding four members
Speak to a specialist