Digital revolution offers new infrastructure opportunities
The COVID-19 pandemic is set to accelerate the shift to the digital economy, expanding the relatively new asset class of digital infrastructure.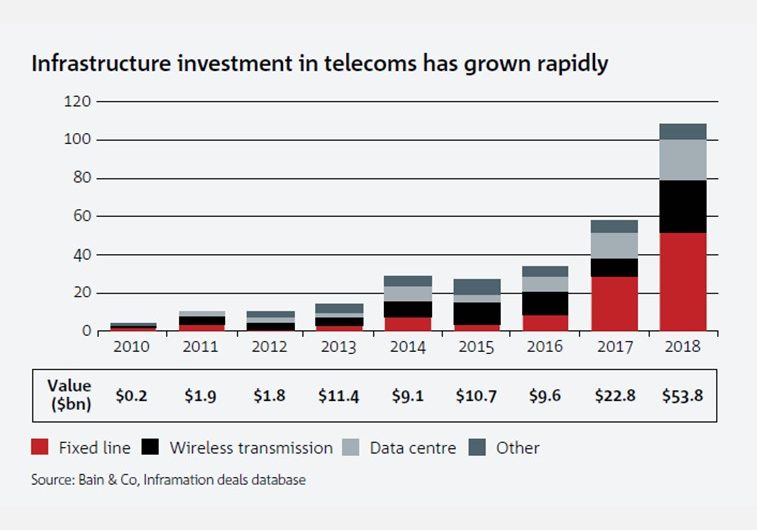 The growth of digital infrastructure in recent years has broadened opportunities for infrastructure investors looking beyond traditional assets to the data centres, telecom towers and fibre networks that underpin the digital economy, a recent NAB Roundtable was told.
The Corporate & Institutional Banking Roundtable brought together consultants and institutional investors to discuss the emergence of digital infrastructure as a distinct asset class, supported by the ever-growing demand for data.
Funds are increasingly looking at the physical technology assets that underpin critical services in the economy and the move to the cloud, hyper connected homes and industries and the Internet of Things. "The need for digital infrastructure is fundamental, and we're seeing that businesses and consumers are demanding not only increased speed of data but lower latency and better energy efficiency," said Brad Calleja, Executive, Specialised and Acquisition Finance at NAB.
"From an investment perspective, this period of change and development presents a unique strategic opportunity to invest in digital infrastructure, but it also introduces new risks that need to be considered," said Calleja.
The COVID-19 pandemic triggered a surge in demand for data as jobs, schooling, university education and even medical visits suddenly moved online as governments around the world imposed shut down measures to slow the spread of the virus.
The response accelerated digital trends that might have taken years to eventuate.
Before quarantine and lockdowns, just seven per cent of American civilian workers had access to flexible telecommuting; that is expected to grow to as much as 30 per cent of the workforce working from home several days a week in the next two years.
The COVID-driven massive spike in demand for online connectivity illustrates the favourable tailwinds to investment in digital infrastructure assets.
Many large investors in hard infrastructure assets such as ports, roads and airports are eyeing opportunities in telecommunications as a complementary sector to traditional infrastructure.
The subsets of digital infrastructure assets include towers, fibre optic networks, and data centres.
Speak to a specialist