ESG investment – an AFR special report
Facilitating the flow of capital towards sustainable initiatives and investing in our economy to drive recovery, create jobs and supercharge innovation has never been more important.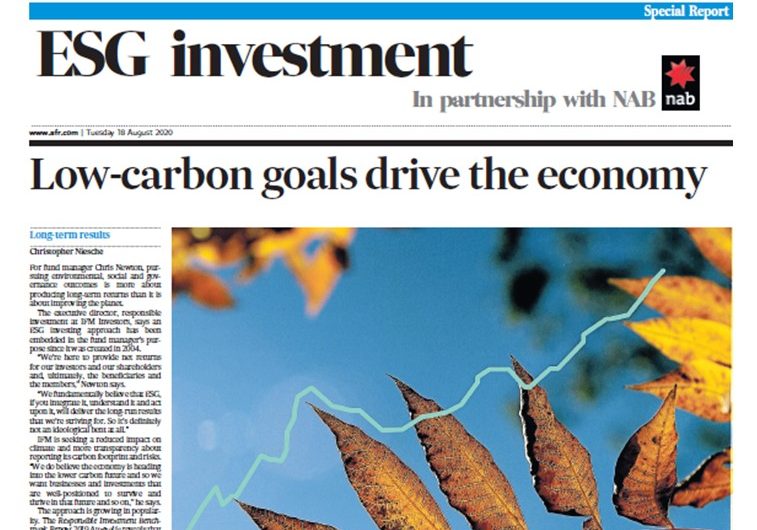 Open a PDF version of the AFR ESG special report or read the articles online.
Environmental, social and governance (ESG) considerations are fast becoming incorporated into mainstream practice across all sectors of business as investor, customer and community expectations are changing.
We're excited about the role the financial services sector plays in developing a more resilient and sustainable economy – capital and Big Ideas will help Australia reach its full potential.
That's why we've sponsored The Australian Financial Review special report 'ESG investment' which explores the trends in connecting capital to ESG and sustainability outcomes.
Speak to a specialist