What Free Trade Agreements mean for importers
Australia's Free Trade Agreements (FTAs) can have a significant impact on businesses sourcing materials from Asia, or elsewhere around the globe. It can make it easier, cheaper and faster for both you and the business you're buying from.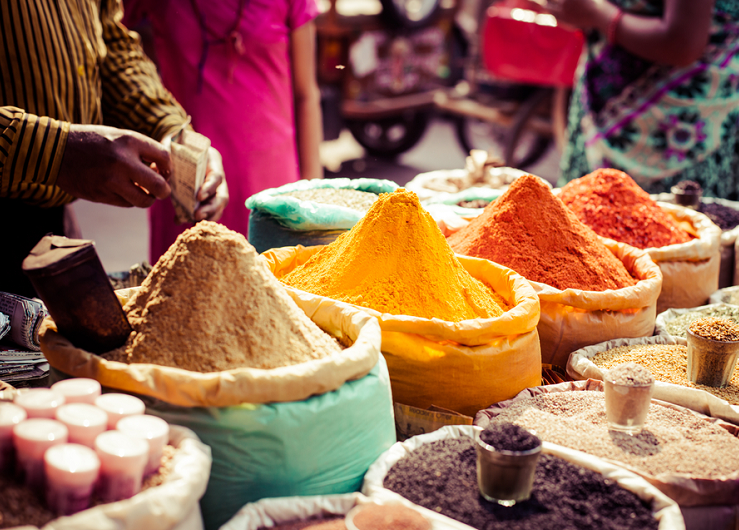 How FTAs can affect importers
A FTA is essentially an agreement between two or more countries with the aim of lowering trade barriers to the advantage of each country involved.
The most common barrier is where a country imposes tariffs or duties on imported goods (making them more expensive to import). These were designed to protect local businesses as imported goods were often cheaper.
But FTAs work both ways, meaning tariffs and duties are also reduced for Australian exporters.
Be aware of FTAs in place and being negotiated
Australia has a number of FTAs in place and continually looks at negotiating further agreements.
As an importer, it's essential to be aware of which countries will have their duties or tariffs reduced over the coming years. This could be critical for a small business because:
There may be countries you haven't previously considered due to cost, but lower or zero tariffs might make it more economical to do business.
You're considering switching which countries you deal with.
More competitors could be encouraged by the FTA to enter the market.
Benefits for importers
FTAs offer a number of benefits to Australian importers. With reduced or eliminated duties, your small business can take advantage of lower importing costs and therefore price your domestic offerings more competitively (or make a higher margin).
There may also be more opportunities with greater supply chain variety opening up in the offshore markets you import from. This in turn can allow for improved purchase prices for your small business.
You'll also experience less worries through knowing that tariffs have been totally removed or will be phased out over time.
Check the origin of the goods to make sure your imports qualify
If you're importing products from a country that has a FTA with Australia, you'll need to meet the rules of origin to get preferential treatment. In other words, you'll have to double check that the FTA covers your imported products.
For instance, manufacturing goods that use materials sourced from different countries may not be covered. There usually has to be a minimum level of content from the country of origin. So if you import products from Malaysia, for example, but the majority of the make up of the products are actually from a country without a FTA, they probably won't qualify.
Take a close look at the wording of each particular FTA to clarify any product specific rules.
Review your imports
Consider undertaking a review of your list of imported goods to find out which ones (if any) attract duties. You might then be able to take steps to reduce the amount of duty you're paying.
It'll likely be cheaper for your business to import from countries where Australia has a FTA in place.
Review your supply chain
As an importer, your goods may not be covered under a Free Trade Agreement if your supply chain includes a:
Distribution centre.
Third party processing outside of your free trade country of origin.
You'll need to thoroughly check the finer details of your supply chain to be sure there are no issues.
Considering a change
You may be tempted to change suppliers, for example, from your trusted, reliable supplier in the Philippines (where Australia doesn't have a FTA yet) to a new supplier in China (where Australia has a FTA in place).
However, there are risks involved. Think about the quality of your existing business relationship, the importing costs you already pay, and the ease of doing business with an established supplier. It may be better to stay with your Filipino supplier.
Calculate the cost of setting up a completely new supply chain, then compare it to the improved margin you may gain and make an informed decision. At the very least, consider dual importing from both countries until you identify the complete benefit.
FTA's with Asia
Australia has agreements with the following countries:
Don't forget to obtain a Certificate of Origin (CO)
You'll need a Certificate of Origin by an authorised body (or the manufacturer) to be covered under the Japan and Republic of Korea FTAs.
Next steps
Speak to NAB's trade and working capital contacts throughout Australia to discuss your importing plans.
Important information
Any advice contained above has been prepared without taking into account your objectives, financial situation or needs. Before acting on any advice, NAB recommends that you consider whether it is appropriate for your circumstances and that you review the relevant Product Disclosure Statement, Terms and Conditions or Financial Services Guide.
© National Australia Bank Limited ABN 12 004 044 937 AFSL and Australian Credit Licence 230686.
More from NAB