Healing power of sweet design
Daylight, a sense of space, a natural outlook… architecture professor Julie Willis on how Australia is taking up the ethos of beautiful hospital design.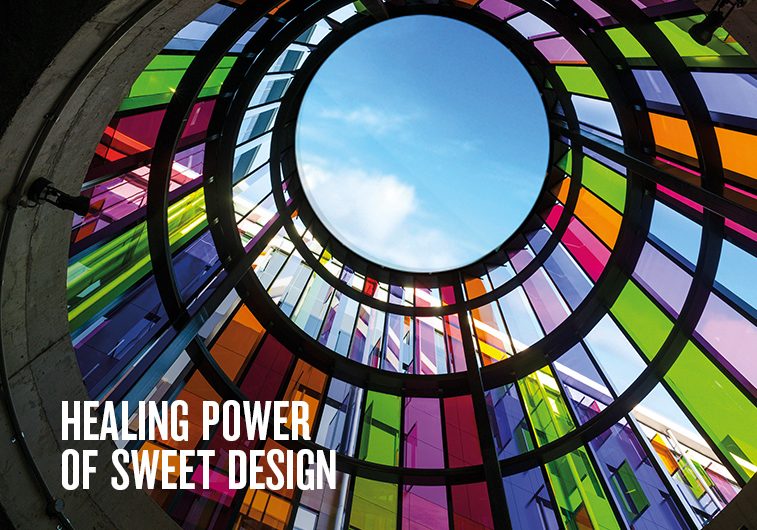 Could gazing at trees help you heal more quickly? A landmark 1984 study suggests it can. Researcher Roger Ulrich found that post-operative patients with a view of natural greenery had shorter hospital stays and took fewer painkillers than those looking out at a brick wall.
It's now widely accepted that the built environment has a direct effect on the wellbeing of patients and their families. This is influencing contemporary hospital architecture and, according to Professor Julie Willis, Dean of the Faculty of Architecture, Building and Planning at the University of Melbourne, Australia is a world leader in evidence-based, patient-centred design.
"Hospitals built in Australia over the last decade have embraced the way people experience a building to an extraordinary extent," she says
Complementary design
The technical design of a hospital is highly complex and subject to myriad rules and regulations.
"This is why, for many decades, it has been the province of very specialist architects," Professor Willis says. "The change we've seen recently is the pairing of these specialists with more design-oriented firms who have injected new thinking about how a functional building can look and feel."
The Victorian Comprehensive Cancer Centre in Melbourne is an example of this patient-centred approach.
"Daylight flows right down into the basement area so patients can see the passage of the day, which we know to be very important to the wellbeing of both patients and staff," she says. "We also know that patients do better when they can look out on aspects of everyday life. Here, they can see things happening right across the hospital so they feel less enclosed as well as more connected and engaged."
Shorter stays and less medication are as good for budgets as they are for patients. And Professor Willis has found that good design doesn't necessarily require a huge investment.
"What you do need is a strong regard for the concept of patient-centred design, a willingness to draw on the available evidence and the ability to be creative in the way it's applied," she says. "In Australia, there's been some enlightened commissioning of hospitals that provide more than basic care and this appears to be having a domino effect across the system. When people see the impact of leading-light hospitals, they want their own facilities to provide the same benefits."
We look at seven aspects of beautiful hospital design and hospitals that demonstrate that design.

Views
Natural daylight and views of everyday hospital life help patients feel more engaged and less enclosed at the Victorian Comprehensive Cancer Centre, Melbourne.

2. Technology
The diagnostic imaging suite at the Monash Children's Hospital, Victoria, uses state-of-the-art technology to help distract anxious children.

3. Ambience

 Clients and staff at USpace, a private mental health service for young adults at St Vincent's Private Hospital, Sydney, are surrounded by plants, scents, fresh air and sun.

4. Art
Jillian Skinner, former Health Minister, put it this way when she visited the new Blacktown Hospital in 2016: "By utilising space, light, art and vegetation, as well as modern equipment, we are creating environments where staff want to work and patients and visitors feel comfortable and supported in their recovery." Adds Willis: "Colour can also be used to distract patients, focus their attention and help both patients and visitors navigate their way through complicated spaces."
5. Natural light
Research has shown that natural light in healthcare settings, as seen here in the Royal Children's Hospital, Melbourne, is be beneficial to patients and staff.

6. Privacy
At the new Royal Adelaide Hospital, in Adelaide, inpatient beds are all in single rooms with ensuites and operable windows, bringing privacy, fresh air and garden outlooks.

7. Entire patient experience
"Patient-centred design includes the entire patient experience, such as what it's like to wait in the waiting room or spend time in a bed or treatment chair," says Professor Julie Willis. Shown here is the Bethesda Hospital, Perth, which includes a focus on patient-centred design.