Healing power of sweet design
Daylight, a sense of space, a natural outlook… architecture professor Julie Willis on how Australia is taking up the ethos of beautiful hospital design.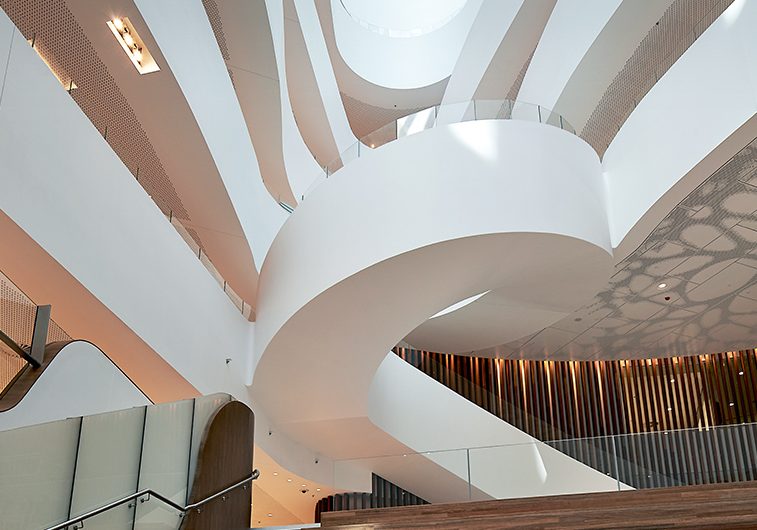 Could gazing at trees help you heal more quickly? A landmark 1984 study suggests it can. Researcher Roger Ulrich found that post-operative patients with a view of natural greenery had shorter hospital stays and took fewer painkillers than those looking at a brick wall.
It's now generally accepted that the built environment has a direct effect on the health and welfare of patients and their families. This is influencing contemporary hospital architecture and, according to Professor Julie Willis, Dean of the Faculty of Architecture, Building and Planning at the University of Melbourne, Australia is a world leader in evidence-based, patient-centred design.
"Hospitals built in Australia over the last decade have embraced the way people experience a building to an extraordinary extent," she says.
The Victorian Comprehensive Cancer Centre in Melbourne, pictured, is a fine example of this approach.
"Daylight flows right down into the basement area, so patients can see the passage of the day, which we know to be very important to the well-being of both patients and staff," Professor Willis says. "We also know that patients do better when they can look out on aspects of everyday life. Here, they can see things happening right across the hospital, so they feel less enclosed as well as more connected and engaged."
This article was first published in Business View magazine (Issue 25).