How technology will change the super sector
Technology has already revolutionised back offices at superannuation funds and wealth management businesses, and is soon to transform customer service as well.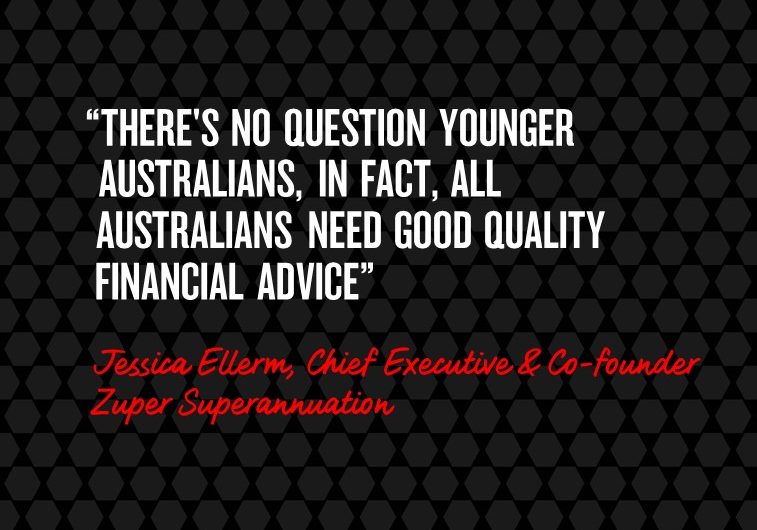 The NAB Fixed Income Beyond the Institutional Sector Summit in Sydney recently canvased the views of an expert panel of financial planners and financial technology professionals about how superannuation would change in the years ahead.
In particular, technology will play a role in bringing advice to people who otherwise couldn't afford it and who aren't engaged with the superannuation sector.
"There's no question that younger Australians, in fact, all Australians need good quality financial advice. We'll really need to lean on technology in the future to develop hybrid human technology-led solutions to deliver that at scale," said Jessica Ellerm, chief executive and co-founder of Zuper Superannuation, a superfund start-up which aims to engage millennial investors with technology.
Zuper is working to use data and artificial intelligence to help its members save more money rather than spend it and to improve the way they operate financially.
Until now technology in the super sector has mostly been focussed on the processing and back office components of running a financial planning operation, rather than service delivery and client engagement, the panel heard.
The focus has now shifted to rethinking the interface between the financial adviser and clients and how it will change that relationship in the coming years.
Driving client engagement
Technology will play a key role in communication with clients. In the next few years they'll have access to interactive portals which bring together their superfund, life insurance, banking and budgeting, one of the panel participants said.
"It can't be a passive technology where it just shows your fund balance and etcetera, etcetera. We've got that already," he said, adding that only about 5% of his clients regularly use their current investment platform because it's not interactive.
The new portals will drive proactive communication with clients and deepening engagement. Advisers could receive alerts to inform them if their client's mortgage is not on track or if they're not likely to meet their investment goals and follow up with the client, for instance.
Additionally, as technology advances, client portals will draw more on stochastic modelling – a mathematical process for estimating probability distributions of potential outcomes – to show clients the probability of achieving their goals over time.
One panel participant said that in 10 years' time, technology will remove many of the operational inefficiencies involved in financial planning and help planners produce mass advice.
Another agreed there'll be a groundswell of self-directed investment, but despite the rise of automated advice, advisors will retain their role as trusted professionals. He said their value will come to the fore in times of crisis, like the Global Financial Crisis, when people are paralysed by fear and want some personal reassurance.
Additionally, some clients with more complicated needs and difficult scenarios – perhaps a second marriage or a child who is sick – will always require the specialised and bespoke advice that an experienced and trusted advisor can provide.
Back office still important
The advances come against a background of change sweeping through the superannuation sector.
It's an environment that will lead to more mergers because financial planning practices will need scale to take advantage of the new technology.
The technological advances will also be accompanied by a shift in the financial planning sector from products to experience and client goals. "If you focus on the goals first and foremost and achieving those goals and what's the most optimal way of achieving those goals, the product ends up becoming just the by-product of the advice process," one participant noted.
Finally, it was raised that artificial intelligence can play an important role in a customer's early days when they're just starting to build wealth and don't have sophisticated needs. Therefore help deliver a service that guides the client and isn't overly expensive.
Read more insights from the KangaNews-NAB Fixed Income Beyond the Institutional Sector:
Speak to a banker