Infrastructure special report: Australian Financial Review
The AFR takes an in-depth look at Australia's infrastructure outlook.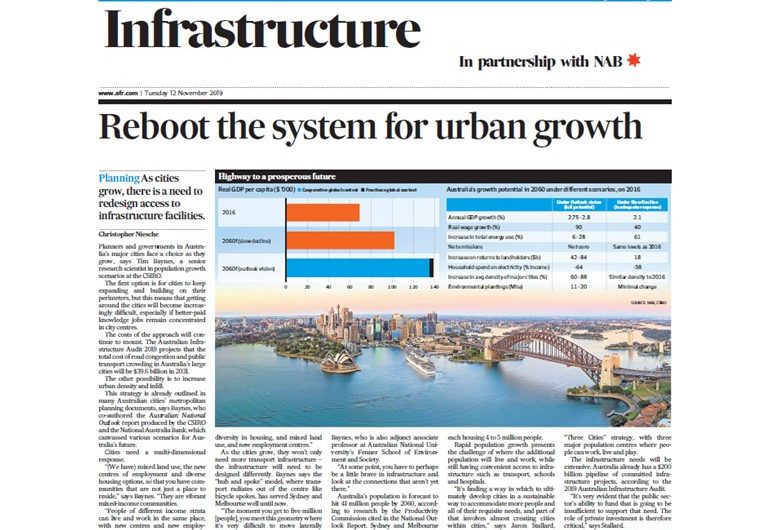 We've partnered with the Australian Financial Review to produce a special Report on Australia's infrastructure outlook and how cities of the future can be shaped to build more sustainable communities.
The Report explores Australia's:
continuing urban shift
housing affordability
infrastructure resilience and
what it will take to get it right for future generations.
Download the full report: Infrastructure special report November 2019
Speak to a specialist