Investors taking action to support a sustainable economy
Investors are directing capital towards the projects and companies that will remain viable in the transition to a low-carbon economy, a major international conference was told.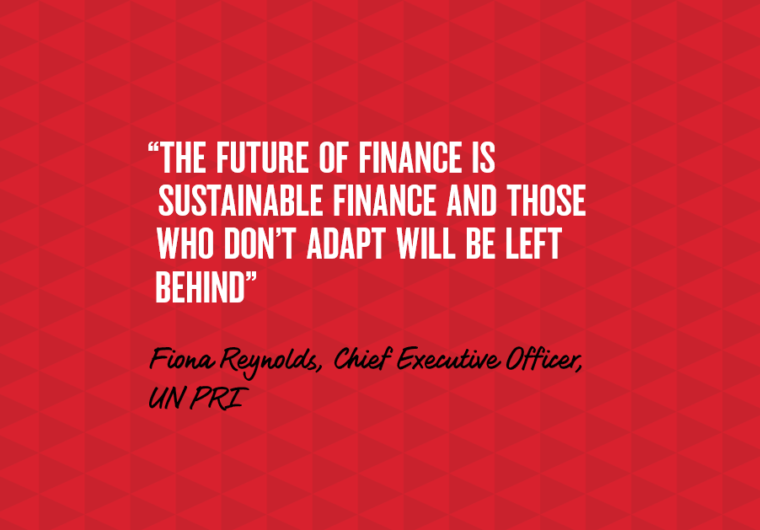 Large investors are not waiting for others to take action on climate change but are directing their capital towards sustainable projects and sectors and away from unsustainable activities, experts told a recent international conference of two United Nations bodies.
The UN Principles for Responsible Investment (UN PRI) and the UN Environment Programme Finance Initiative (UNEP FI) held a joint conference in Melbourne on 11 December, hosted by National Australia Bank, that brought together institutional investors, banks, insurers, government and academia to discuss building a more resilient financial system.
"The future of finance is sustainable finance and those who don't adapt will be left behind," Fiona Reynolds, Chief Executive Officer of the UN PRI, told the conference. "The smart money is already on the move."
Reynolds, the former head of the Australian Institute of Superannuation Trustees and now based in London with the UN PRI, said Australia's inaction on climate change has "not gone unnoticed" by international investors. She pointed to the recent decision by Sweden's central bank to sell off bonds issued by some Canadian provinces and Australian state governments because of those nations' climate footprints1.
"I've been to a number of international discussions talking about how the impact of climate change on sovereign risk is underestimated. Climate risks are increasingly likely to affect the long-term investment horizon of sovereign bond investors," Reynolds said.
The UN Principles for Responsible Investment have been signed by 2,500 asset owners and investment managers with US$90 trillion in assets under management, representing just over half of all institutional investment money. In Australia, 150 asset managers have signed up, making Australia the fifth largest market after the US, UK, France and Benelux (Belgium, the Netherlands and Luxembourg).
Board members of the PRI, who attended the conference, include asset owners from large European pension funds and California State Teachers Retirement System (CalSTRS). Those who manage pensions and retirement savings, including Australian superannuation funds, stressed the importance of managing suitable investments for the long-term – for the world into which their members and beneficiaries will retire in 10, 20 or 30 years' time.
The financial sector has taken a range of actions to assess physical risk across portfolios, engage with companies about their plans to transition to a low-carbon economy, and make climate-related financial disclosures against global common reporting targets.
"Investors are actively directing capital towards mitigating and adapting to climate change," said Eric Williamson, Executive General Manager, Corporate Finance, at NAB. "Investors and financiers are asking do we focus on the near-term costs of change, or do we look for the opportunities that will deliver sustainable growth over the long term?"
Williamson said NAB has been mobilising capital to support the transition towards a low carbon and sustainable economy for many years, providing over A$9 billion of financing to the renewable energy industry since 2003 to deliver 130 clean energy projects – totalling some 19 GW of clean energy from renewable sources. "We have a key role to play in the orderly transition to a low carbon economy," he said.
1 https://www.riksbank.se/en-gb/press-and-published/speeches-and-presentations/2019/floden-riksbank-selling-bonds-for-climate-reasons/
Download the full PDF report here.