Markets Today: How Big How Blue How Beautiful
Before I went to bed last night, the working title for today's edition was Queen's 'Another one Bites The Dust'.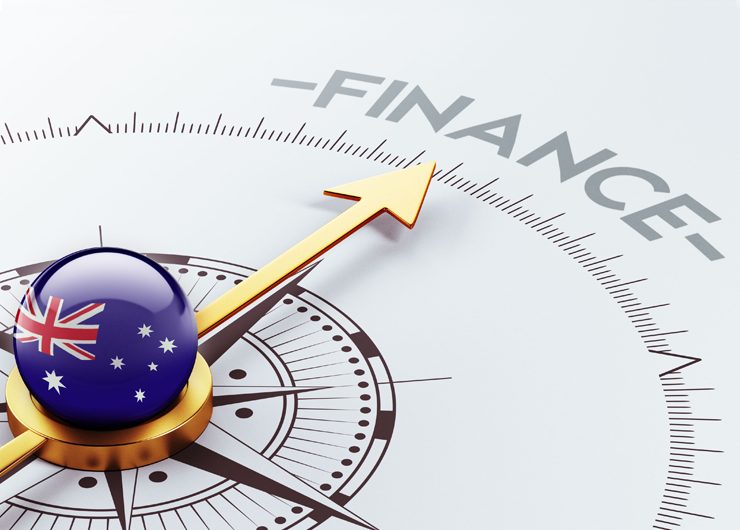 This will be the final full edition of Markets Today until early in the New Year. We will though be sending an abbreviated note and pricing sheet between Christmas and New Year and during the first week of January.
From all on the NAB Markets Today research team, we thank you for your support in 2017 and wish you all the best for the festive season and 2018.
Do look out this time tomorrow morning for our end of year edition of 'The Morning Call' Podcast. This will resume on January 22nd.   Let us know if you not receiving this but would like to (or you can subscribe via Soundcloud or iTunes).
Good morning
Before I went to bed last night, the working title for today's edition was Queen's 'Another one Bites The Dust'. This following news that Sweden's Riksbank was the latest central bank to announce the cessation of its QE bond buying programme, at the end of the year (albeit it has said it will front load its reinvestment program for maturing bonds such that its balance sheet will continue to expand in 2018). The Riksbank re-iterated it expects to start lifting rates from the current minus 0.5% – the second lowest in the world after Switzerland's -0.75% – from mid-2018.
Then Donald Trump came along trumpeting his 'big and beautiful' tax plan, earlier endorsed in both the Senate and the House of Representatives by the blue party that are the Republicans, meaning I couldn't resist ending the year with a bit of Florence and the Machine.
A big issue for next year is whether America at large also thinks the tax plan is beautiful.  55% of voters in a CNN poll published yesterday don't think so.  This will have big implications for next November's mid-term US elections and whether the GOP can maintain control of both – or either – Congressional chambers.
In overnight markets, bonds rather than equities or currencies continue to hog the limelight.  German 10 year Bund yields are up another 2.5bps (now to above 40bps from below 30bps at the start of last week) while 10 year Treasuries are nudging 2.50%, also up 2.5ps on the day, having been below 2.35% this time last week. 2.60% continues to represents the really significant range top here (only briefly exceeded once this year, back in early March). 10 year gilt yields are already more than 10bps up on where they started the week.
Appreciation that central banks are going to be buying fewer bonds next year at a time when many governments will be selling more of them, plus profit taking on the curve-flattening theme that has been a winning trade for large parts of 2017, all seem to be playing a part, with rapidly thinning liquidity into year-end likely compounding moves.
Heading into the New York close US equities have succumbed to a mild bout of 'sell the news' profit taking following the earlier gains in anticipation of the tax bill becoming law. The US dollar is overall a touch weaker as well (DXY -0.14%). Gains in the EUR and CAD (together making up 67% of DXY) are largely responsible. AUD and NZD aren't much changed on this time yesterday. Commodities are mostly higher with crude oil within a few cents of its mid-December YTD highs.
Coming Up
A few things of interest today:
New Zealand GDP at 8: 45 AEDT where BNZ economists forecast 0.7%, above the 0.6% consensus.
The Bank of Japan is sometime early this afternoon, where it's possible the BoJ will signal the death of a formal 'QQE' policy but if so, alongside an unswerving commitment to the 'YCC' (Yield Curve Control') element of its current policy stance. If so, this should not be judged as a 'Yen positive' event.
In Europe, Catalonia holds its elections following the forced dissolution of the Catalonian parliament after the failed unilateral declaration of independence and subsequent sacking of the government by Madrid back in October.
According to Reuters, the election will fail to conclusively resolve a political crisis over an independence drive in the region, judging from the final surveys before the Dec. 21 vote showed on Friday.  The ballot will likely result in a hung parliament, a Metroscopia poll showed, with parties favouring unity with Spain tipped to gain a maximum of 62 seats and pro-secession factions 63, both short of a majority in the region's 135-seat legislature. If so, weeks of haggling to try form a working government will follow.
Such a result could have at least a mildly unsettling impact on all things EUR into year-end.
In America today, we'll have a triumphant President Trump on the white House lawn using more hyperbole about the just-passed tax bill than some observers might have the stomach for.
There's data interest in North America courtesy of the final Q3 GDP estimate, seen unchanged at 3.3%, US existing home sales and in Canada, CPI and retail sales.
Overnight
On global stock markets, the S&P 500 was +0.04%. Bond markets saw US 10-years +2.54bp to 2.49%. In commodities, Brent crude oil +0.97% to $64.42, gold+0.5% to $1,266, iron ore +0.1% to $70.45, steam coal -0.0% to $100.25, met. coal +0.0% to $236.50. AUD is at 0.7665 and the range since yesterday 5pm Sydney time is 0.7651 to 0.7680.
For full analysis, download the report: