Markets Today: Home on the range
Another quiet end to a quiet week but with the U.S. dollar grinding out small gains despite further slippage in US bond yields (10s -6bps) and a fairly flat U.S. stock market (albeit new record closing highs for the S&P and the Dow).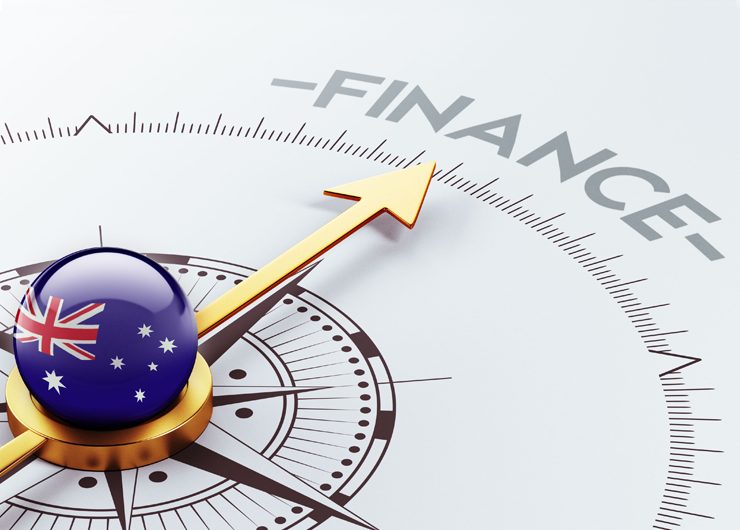 Core Eurozone and gilt yields also fell, with the 2yr German yield making a new record low of -0.946% (-4bps), 10yr Bunds off 5bps and 10yr gilts down 8bps. Sterling's was Friday's FX underperformer, followed by AUD.
Notwithstanding the drop in Treasury yields, market implied probabilities for a March Fed hike rose, to 40% from 38% using Fed Funds or to 47.8% from 46.3% using OIS (Bloomberg data). The mid-week comments from the Fed's Patrick Harker and Robert Kaplan, both seemingly supportive of a March hike, thus continue to resonate – just not in the bond market where Steve Mnuchin's comments implying limited likelihood of early fiscal policy changes is the bigger influence.
In stocks, the S&P500 finished 0.15% higher, the index weighed down by the energy and financial sectors (-0.89% and -0.75% respectively) but supported by gains for all other sectors led by a 1.39% gain for utilities. The prospect of later than hoped for changes to fiscal and regulatory policy looks do look to be restraining upward progress, along with lower oil prices and which follows the mid-week comments from Qatar's oil minister suggesting that non-OPEC producers have so far only scaled back production by half what they promised last year. The Dow ended just 0.05% higher and the NASDAQ 0.17%.  The VIX remains close to the range floor, -0.24 points to 11.47 and virtually unchanged on the week.
Treasuries ended Friday with 2s -3.9bps and -4.5bps on the week, 5s down 5.4bps to 1.805% (-9.7bps on the week) 10s -6.0bps to 2.313%, off 10.3bps and to their lowest closing level since November 29th.
In FX the BBDXY index ended Friday 0.14% higher and the DXY a lesser 0.04% due largely to strength in the JPY which has a bigger weight.  ADXY +0.04%.
For individual dollar pairs, GBP fared worse, -0.75% to $1.2462 followed by the AUD, -0.51% to 0.7676. EUR/USD -0.18% to 1.0563 and USD/JPY -0.44% to Y112.12, making it the strongest currency of the past 24 hours and indeed the week. CAD also finished stronger, USD/CAD -0.11% to 1.3105, strong CPI data trumping weaker oil.
In commodities, gold gained $6.7 to $1,256.9 ($19.3 on the week). WTI oil was -$0.50 to $53.99 (+$0.59 on the week) and Brent -$0.60 to $55.99 (+$0.18 on the week). The LMEX index added 1.3% (copper, zinc, nickel and aluminium all up) while iron ore lost $0.80 to $90.50 but is little changed on the week (+$0.13).
Not much data Friday.  Canada January CPI +0.9% m/m (+0.4%E, -0.2%P) pushing Y/Y up to 2.1% from 1.5% (1.6%E) though all three core CPI measures remain sub-2%.  US New Home Sales +3.7% vs. 6.4% expected, though December was revised up to -7.0% from -10.4%. The final UoM consumer sentiment 96.3 up from the 95.7 preliminary read and an expected 96.0.
CoreLogic' s Weekend Market Summary showed the combined capital city preliminary clearance rate at a new year to date high of 78.6% (71.4% same week last year) and ahead of the normal seasonal peak in March. Results came on high volumes (3,232) also up on the same week last year.  Melbourne cleared a preliminary 80.1% up from 75.7% last week and Sydney a preliminary 81.5% up from a final 80.6% last weekend.  A housing market going from strength to strength plays with the grain of Phil Lowe's intimation on Friday that expectations for no change in rates this year was 'reasonable.
Coming Up
AUD/USD shouldn't come to much if any harm at the start of the week, with the USD at risk of some further long liquidation with Treasury yields back at the bottom of their 2.30-2.60% (10yr) range. Trump's address to Congress Tuesday is the key early-week swing factor, but with a formal announcement of his budgetary ambitions not likely before March 14th, chances are it will be long on rhetoric, short on detail.  We'll also hear from Janet Yellen, on Friday night, just in front of Saturday's start of the pre-March14-15 FOMC meeting communications lock-down.  She'll need to shift the dial on market expectations for a March move to well above 50% if she's serious about advocating a rate rise to her FOMC colleagues. Chances are though that next Friday's payrolls report will be left to the talking. Before that, we'll get the Fed's Beige Book on Wednesday, more Fed speakers and on the data calendar, durable goods orders, revised Q4 GDP, the two ISM surveys and the January PCE deflators, the latter seen rising to 1.8% from 1.7%.  China PMIs are also due.
Here, GDP on Wednesday is the highlight where NAB holds an above-consensus forecast of 0.9% (consensus 0.7%). Inventory data today then government spending and net exports tomorrow will be used to finesse GDP expectations. Trade figures on Thursday are expected to show another bumper surplus (~A$3.5bn).  See our What to Watch for full details.
Overnight
On global stock markets, the S&P 500 was +0.15%. Bond markets saw US 10-years -6.03bp to 2.31%. In commodities, Brent crude oil -1.04% to $55.99, gold+0.5% to $1,257, iron ore -0.9% to $90.50, steam coal +$0.20 to $80.00, met.coal -$0.05 to $162.20. AUD is at 0.7674 and the range since Friday 5pm Sydney time has been 0.7665 to 0.7720.
For full analysis, download report or listen to The Morning Call Podcast
For further FX, Interest rate and Commodities information visit nab.com.au/nabfinancialmarkets