Markets Today: Trumping geopolitics
Geopolitics took a backseat today with Trump's Wall Street Journal interview dominating market moves.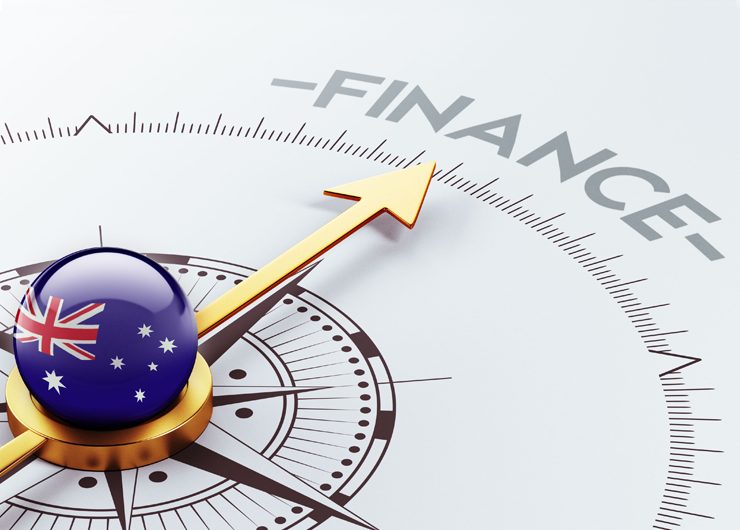 Geopolitics took a backseat today with Trump's Wall Street Journal interview dominating market moves. Trump stated the US dollar is too strong and that he likes a low-interest rate policy. That saw the US dollar immediately gap lower along with US bond yields. Equities ended the day down caught between continuing geopolitical concerns and the beginning of the profit reporting season.
Trump in a WSJ interview said: "I think our dollar is getting too strong, and partially that's my fault because people have confidence in me. But that's hurting — that will hurt ultimately,"  "It's very, very hard to compete when you have a strong dollar and other countries are devaluing their currency." Those comments sent the US dollar into a dive, causing it to gap lower by 0.6% with the Bloomberg DXY now at 100.12 – its lowest level since 30 March 2017. Other currencies correspondingly surged. The Euro hit 1.0666 up 0.6%, the Yen up 0.5% and now sitting at 109.00 – its best since mid-November. The AUD also got into the action, launching to 0.7522 and up 0.3% on the day. For the AUD, whether this level can be sustained will be dependent on today's Employment figures (see Coming Up for details).
Trump has also become a fan of low interest rates: "I do like a low-interest rate policy, I must be honest with you". "As soon as [rates] go up, your stock market is going to go way down, most likely". Those comments saw US Treasury yields gap 4.6bps lower and are now down 5.4bps on the day to 2.24% (lowest since late November). The real yield component bore the brunt of that repricing with the real yield now at 0.32%, while the breakevens rose to 1.92%.
On the next Fed chair, Trump implied Yellen was still a contender stating "I like her, I respect" and that "it's very early". Treasury secretary Mnuchin also said he was "very close" to nominating a vice chair of supervision to the Fed as well as a community banker position though no names were put forward. While Trump was talking down the dollar and interest rates, the Fed's Kaplan (voter, hawk) said earlier in the night that the Fed's plan to start shrinking the balance sheet by the end of the year does not change his view on rates and that he still sees three rate hikes this year as a "baseline".
While geopolitics played a backseat to market moves there were some important developments. On North Korea, Trump and President Xi had a phone hook up with Trump tweeting "Had a very good call last night with the President of China". According to Chinese media, President Xi stressed resolving "problems through peaceful means" and that China was committed to the "denuclearisation of the peninsula". There are some fears that North Korea is preparing to conduct a nuclear or missile test to coincide with the anniversary of Sim Il Sung's birthday or the army's founding day on April 25. The US also appears to have made a concession to China with Trump also stating China is "not currency manipulators" and that China hasn't manipulated its currency for months. This marks a continuing toning down of anti-trade rhetoric.
On Syria, US Secretary of State Tillerson met Russian officials and Russia said it was ready to restore an accord with the US in Syria. As for commodities, iron ore continues to sharp falls down 8.5% to $68 a tonne. In contrast coking coal continues to hold at elevated levels down just 0.5% to $265 a tonne. Oil prices fell 0.8% and are currently at $52.95 (WTI) and $55.70 (Brent).
Coming Up Note: there is will be no Markets Today tomorrow with Friday and Monday a public holiday in Australia.
All domestic focus will be on the Employment numbers today at 11.30am AEST. Today's numbers will take on greater than usual importance with a clear break apparent between the official employment figures and leading indicators such as the NAB business survey and job advertisements. The divergence has led many to doubt the veracity of recent employment prints and how the deviation resolves itself will be important for the outlook for rates. NAB (and the market) are looking for employment growth of +20k in March. For the unemployment rate NAB looks for a decline to 5.8%, while the market expects this will be unchanged at 5.9%. Also out domestically are Inflation Expectations (11.00am AEST) and the RBA semi-annual Financial Stability Review (FSR, 11.30am AEST).
International focus will be on China's Trade Balance where the market looks for US$12.5bn surplus after last month's surprise deficit of $9.2bn. The timing of the Lunar New Year Holidays affected last month's numbers so today's print should give a clearer picture of the pace of activity in the Chinese economy. The US also has Weekly Jobless Claims, PPI, and Consumer Sentiment (Uni Michigan). Profit reporting season continues with JPMorgan and Citigroup reporting today.
Tomorrow (Friday) is a public holiday in Australia and NZ, as well as the US, Canada, UK, and Germany. The US government is still operating and the US releases Retail Sales and CPI figures on Friday. Japan also has Industrial Production figures while China has Monetary Statistics sometime during the day and is releasing GDP figures on Monday.
Overnight
On global stock markets, the S&P 500 was -0.38%. Bond markets saw US 10-years -5.35bp to 2.24%. In commodities, Brent crude oil -1.07% to $55.63, gold+0.3% to $1,275, iron ore -8.5% to $68.04, steam coal -0.4% to $84.55, met.coal -0.5% to $265.00. AUD is at 0.7524 and the range since yesterday 5pm Sydney time is 0.7473 to 0.7529.
For full analysis, download report or listen to The Morning Call Podcast
For further FX, Interest rate and Commodities information visit nab.com.au/nabfinancialmarkets