NAB Cashless Retail Sales Index: November 2019
Our forecast points to a solid ABS retail headline figure for November – the strongest result since February this year if it transpires.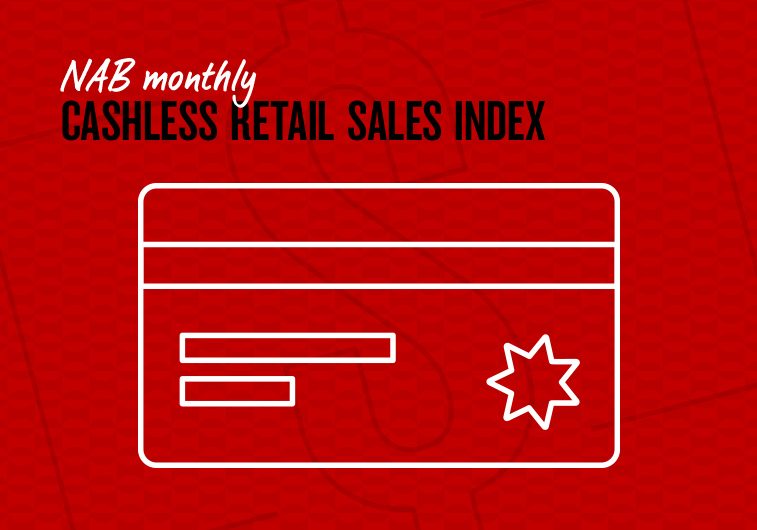 This month we continue our podcast series to accompany the NAB Cashless Retail Sales Index. In this short podcast, you'll get a quick summary of the major drivers of the index this month. Listen now.
Highlights:
Our data mapping suggests that the ABS retail trade measure will rise 0.6% m/m in November. The ABS printed a flat (0.0%) result in October, clearly below our forecast of 0.4% (revised to 0.3%).
There are two key factors at play that should support a higher headline ABS print in November: retail prices and the expanded Black Friday sales. The NAB Monthly Business Survey has picked up signs of higher retail prices in the last two months, which would likely flow through to ABS nominal retail sales data.
Perhaps more importantly, the much-expanded Black Friday sales may not be fully incorporated into the ABS's seasonal adjustment process, likely boosting the headline seasonally adjusted figure. To the extent that some Black Friday shopping represents Christmas shopping brought forward, this could put downward pressure on the ABS December print. It is also possible that Black Friday pulled some spending that would traditionally occur earlier in November. Much of the growth in November came from clothing and footwear, household goods, and department stores – a trend consistent with our hypothesis that the Black Friday sales had an outsized impact on the results.
For more information on the impact of Black Friday, see our special in-focus section.
NAB Chief Economist, Alan Oster commented:
Our forecast points to a solid ABS retail headline figure for November – the strongest result since February this year if it transpires. However, there are reasons to doubt this represents a return to strength for the sector. Our Monthly Business Survey has been picking up higher retail prices recently which appear to be an attempt to recapture margin in the face of higher input costs. The much-expanded Black Friday –Cyber Monday retail sales are important because they are a reasonably new, and increasingly important, phenomenon, which means that the ABS's seasonal adjustment processes may not fully capture them. If this at least partly represents Christmas spending being brought forward, December may have some downside risk.
Ultimately, it remains our view that retail sector fundamentals will continue to underperform. Higher unemployment, sluggish wage growth and elevated debt will keep the brakes on spending growth, interest cuts notwithstanding. Ultimately, more stimulus is needed to fundamentally change this equation.
For more information, please see the NAB Cashless Retail Sales Index November 19