NAB Economics Data Insights 26 November 2020
NAB's latest Data Insights saw consumption spending growth slow to 2.2% % y/y in the week ending 21 November (4.9% last week).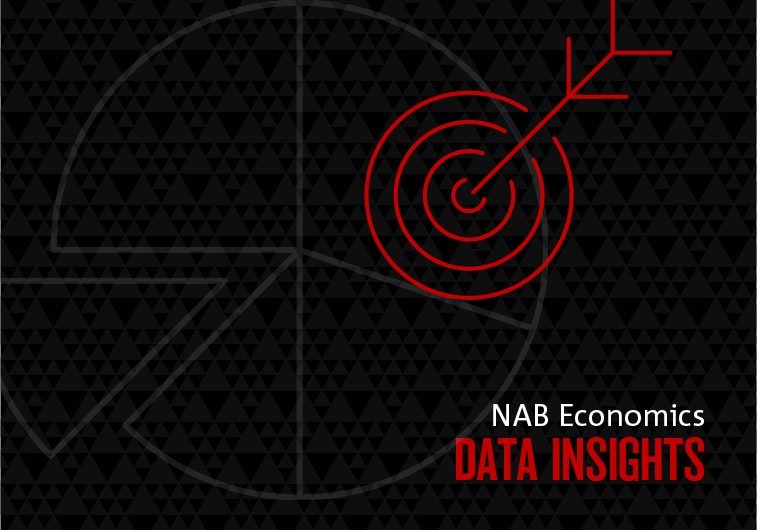 In this podcast, NAB Chief Economist, Alan Oster gives you a 10 minute summary of our analysis of consumer spending.
Listen to the full podcast now. If listening on a mobile device, click listen in browser.
Overview
Overall spending growth slowed to 2.2% y/y in the week ending November 21 (4.9% last week), led by an -8.9% fall in SA as the state went into temporary lockdown. Spend growth was positive in all other states, led by WA and TAS.
This week we take a closer look at tourism spending by Melbourne residents in regional Victoria. We have analysed the first two full weeks of data since travel from Melbourne to the regions was allowed from 9 November. The data suggests that since reopening, spending by Melbourne residents on accommodation, cafes, restaurants and takeaways, as well as pubs and bars in regional Victoria has been well above the same period in 2019 – an encouraging sign for many regional Victorian businesses hit hard first by the bushfires and now the pandemic. For more details see page 3.
Payments inflows into NAB merchants grew 6.8% in 6-week rolling y/y terms this week (2.5% last week), mainly due to large inflows into Financial Asset Investing. Excluding this, inflows were basically unchanged from last week at 2.7%.
For further details please see NAB Data Insights 26 November 2020 Report
*During these extraordinary times we have taken the decision to publish aggregated customer data categorised by industry segment with the view to helping provide clarity around which segments of the economy have been most affected by the broader macroeconomic trends at play. NAB takes data privacy very seriously. All customer transaction data has been aggregated and no individual's data is specifically identified or analysed as part of this process. The data used in this report will not be sold or made publicly available, but insights from the data will be shared with the Australian people.