May 20, 2022
NAB Property Insights for Real Estate Agents in Perth
An exclusive webinar on Perth's property market and rent roll insights for real estate agents. Watch now.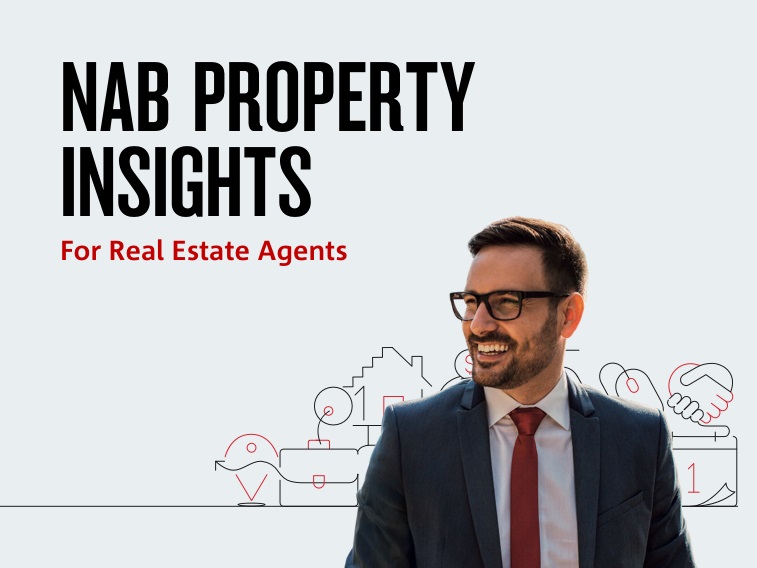 Our highly anticipated first property update webinar for 2022 saw over 40 real estate agency leaders join Courtney Worrall, Professional Services Banking Executive Western Australia, to hear the latest insights.
Mark Browning – NAB's Head of Valuations & Property Advisory, and Rod Davidson – Director of Acumentis, shared property market and real estate agent market insights and outlooks.
The Perth market reached a new peak, the first time in almost 8 years, in April 2022 with the median dwelling value surpassing the $550,000 mark for the first time. This was a +1.1% monthly rise with +3.3% value gain recorded since the beginning of the calendar year. Annualised growth is a sustainable +6.7% higher over the last 12 months.
After seeing dwelling values provide more modest growth in the second half of 2021, the reopening of domestic and international borders early in 2022, greater housing affordability, a strong mining sector and jobs market, combined with limited stock available to buyers has seen further momentum in 2022.
Focusing on the early months of 2022 more in depth, despite a lack of available stock, sales activity remains strong with widespread, healthy sales results being reported. As such, in isolation, Perth housing values have increased by +3.3% since the start of the calendar year, while unit values have risen by a more modest +1%.  On a year-on-year comparison, housing values have trended in an upward direction by +6.7%, while unit values are up +4.7% over the same period.
The continued imbalance between the scarce supply and the elevated level of demand has continued to support the market in 2022 so far. New listings as of the end of April 2022, sat around -11% lower than 12 months ago, while total listings show a greater discrepancy, down by -19%. Highlighting the strong selling conditions, sales activity sat +22% higher over the same period.
Rental growth continues with house rents increasing by +6.4% over the last 12 months, while unit rents are up by +5.6%. Vacancy rates across Perth are now at their lowest recorded level, at just 0.5%, as an undersupply of available rental properties continues.
Local Perth Regions
For the 12 months to the end of April, all regions have contributed to the rise in sales activity. Looking at the centrally located regions of Greater Perth, sales activity strengthened the most across the Perth – South East, Perth – South West and Perth – North East regions, with all regions across Greater Perth, including the Mandurah region have seen sales activity increase by double digits compared to the same time last year.
Price growth in houses over the 12 months to the end of April, although modest, has been reenergised in 2022. All regions have seen housing values rise by between +4.6 and +8.5%. The strongest value gains have been seen in the Perth – Inner (+8.5%) and Perth – North West (+7.1%) on an annual basis.
Over the last quarter, house value growth has improved, albeit at a modest pace. The strongest gains over the quarter have been seen, similarly, in the Perth – Inner region, up +3%, Perth – North West up +2.8% and the Mandurah region, an extension of Greater Perth, has seen housing values rise by +2.8% over the past three months also.
Unit value gains have also been achieved across all regions over the past 12 months. Led by the Perth – South East and Perth South West regions, with unit value gains of +8.7% and +8.3% respectively.
Market indicators
New listing levels for houses are down -18.4%, however for units an increase of +12% has been recorded compared to 12 months ago. In comparison, total listings, for both houses and units, remain more than -19% down over the same period.
Outlook
For agents the level of rental stock remains front of mind with many landlords taking the record rise in value levels as a trigger to sell their investment property.
Affordability and interest rate outlook are both key indicators of the market together with the range of listings and options for purchasers.
If you missed the webinar – you can watch the recording here.
Watch the video