NAB Quarterly Australian Residential Property Survey Q2 2022
National housing market sentiment fell sharply in Q2 as house prices weakened, but still positive supported by strong rents.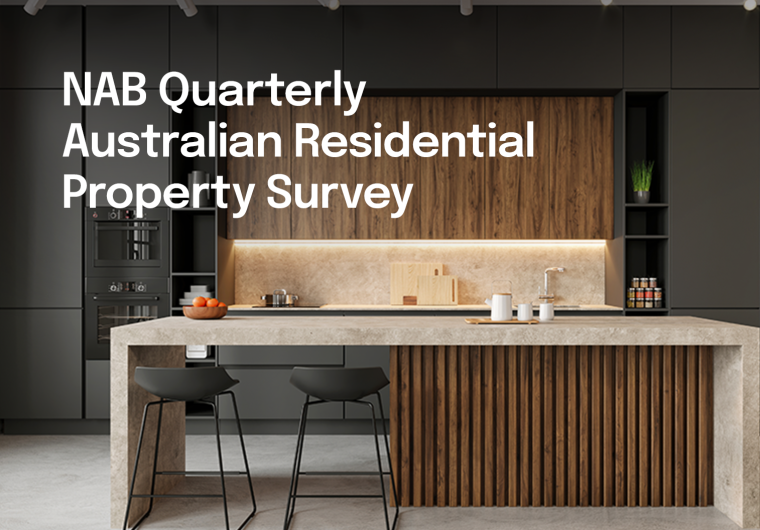 Confidence levels also sagged as survey outlook for house prices revised down across the country – and very negative in Vic & NSW.  NAB now sees a larger peak to trough fall of around 18% in dwelling prices over the next 18 months as rates rise more quickly.

Survey highlights
NAB's Residential Property Index fell sharply in Q2 amid weakening house prices. The Index fell to +29 pts (+58 in Q1), but still trending well above average (+18 pts) supported by solid rents. Sentiment was lower in most states, with the biggest falls in NSW and VIC where house prices were under most pressure in Q2. Confidence levels continued to sag, with both the short and longer-term measures falling for the fifth straight quarter and well below survey averages. The survey forecast on average now has national house prices falling over the next 1-2 years, led by sharp falls in VIC & NSW. The outlook for rents softened a touch, but the survey suggests rents will continue growing at well above average rates in next 1-2 years across the country. With supply chain issues, high raw material prices and labour shortages persisting, construction costs were again seen as the biggest impediment for new housing development, with its impact more disruptive than in Q1. And, with the RBA having also raised the cash rate at its last two meetings by a total of 75 bps and warning of more to come, property professionals for the first time identified rising interest rates as the biggest (and a growing) impediment for buyers of existing property across the country.
NAB's view
We have revised down our outlook for property prices, and now expect a larger peak to trough fall of around 18%. Sydney and Melbourne are expected to lead the declines, though the impact of higher rates is expected to impact all capitals. That sees the 8-capital city dwelling price index end 2022 down 3.7% (previously +2.5%) before falling a further 14% in 2023 (was -9.3%). The economy and labour market are expected to remain healthy in the near-term, though we expect rates to rise more quickly than previously, reaching 2.1% by year's end with more to come in 2023. We largely see the adjustment in prices coming through reduced borrowing power, which will bind more in the larger capitals that have larger affordability issues, but do not expect the decline to be disorderly, with no fundamental over-supply at present.