NAB Rural Commodities Wrap: February 2019
Overall, the NAB Rural Commodities Index was up 0.5% in December but down 1.1% in January.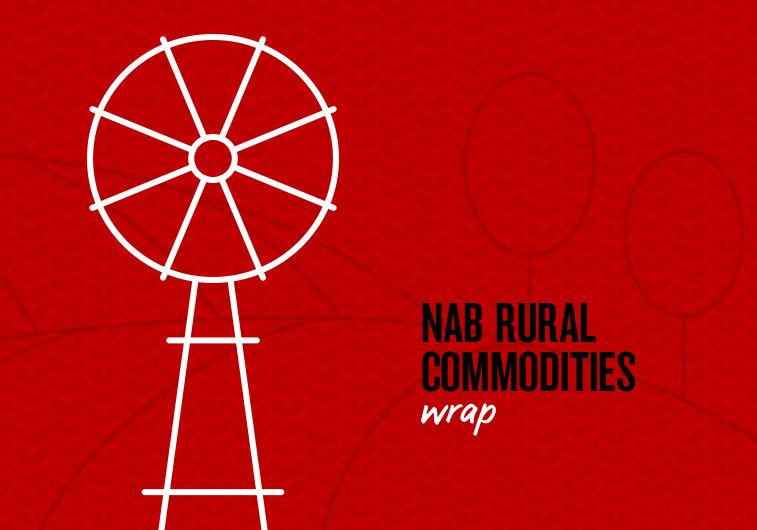 Key points
2019 has seen a fairly tough start for many areas, amid the hottest January nationally on record and an ongoing lack of rain across much of the country. Intense rainfall in northern Queensland this month has brought devastation to Townsville and other areas, as well as the deaths of potentially hundreds of thousands of cattle.
The outlook remains hot and mostly dry, which combined with a severe feed shortage in eastern Australia after a well below average eastern winter harvest, means that grain prices remain very elevated and livestock are under pressure.
In contrast, Western Australia has enjoyed an outstanding harvest, and considerable grain has been sent east.
Overall, the NAB Rural Commodities Index was up 0.5% in December but down 1.1% in January. The January decline was driven largely by lower cattle and to a lesser extent cotton prices, as well as a slight easing (from a very high level) in the price of wheat. Dairy roared back to life to be one of the strongest performers in the index (up 10.2% in January), although it is less clear whether this improvement in export prices will flow through to farmgate.
Overall, the outlook is highly dependent on where the season goes from here. If the wet season disappoints, and the autumn break in the south is delayed, there is likely to be further pressure on livestock prices. Either way, grain is likely to remain elevated compared to international benchmarks, probably until new season winter crop becomes available late this year.
Learn more in the Rural Commodities Wrap: February 2019
Podcast series
Our podcast series expands this month with two interviews. The first, with Neil Findlay, sector head of NAB Agribusiness, considers developments in commodity prices and production. Listen now.
Our second podcast, with James Bentley, Associate Director Natural Value at NAB, considers natural capital and drought resilience in Australian agriculture. Listen here.