NAB Rural Commodities Wrap: June 2020
Record cattle prices face risks amid global pandemic.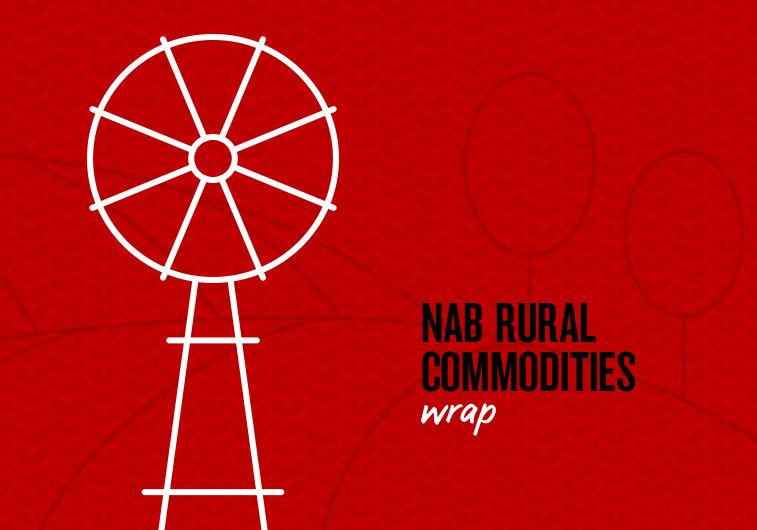 Overview
Agricultural markets have been something of a mixed bag recently. Seasonal conditions are generally good, which has kept cattle and sheep prices at or near historic highs on restocker demand. New season grain futures are generally lower than last season on expectations of strong supply closing domestic premiums, but as long as yields are good, producers should be happy.
More concerning is the ongoing weakness across fibres, sugar and more recently dairy (especially cheddar). While a largely recovered Australian dollar explains some of the downward pressure, weak global demand fundamentals for some commodities will be an issue over the coming months.
On the other hand, a second wave is well underway in some countries. Here in Australia – which has to date effectively supressed the virus – an outbreak in Victoria is being closely watched. There are already reports of panic buying in Melbourne. If there is an uptick in this activity some commodities may see a demand surge as was seen in March, although this has yet occurred in earnest.
Another spanner in the works is the recent coronavirus outbreak in Beijing. The Chinese Government claims the outbreak was spread through imported salmon and has now moved to increase restrictions on some imported meat products, including some US chicken. Whether this is good, bad or indifferent for Australian agriculture remains to be seen, but it does highlight the ongoing risks associated with global trade during a pandemic.
Overall, the NAB Rural Commodities Index was down 3.3% in May. Partial data for June suggests a further unwinding is likely. That said, the index remains well above year-ago levels.
For further details, see the NAB Rural Commodities Wrap June 2020