Place matters: ESG and communities
As part of NAB's Bank for Transition interview series we speak to Associate Professor Rae Dufty-Jones and Dr Neil Perry from Western Sydney University on the future of building sustainable communities and how government is listening.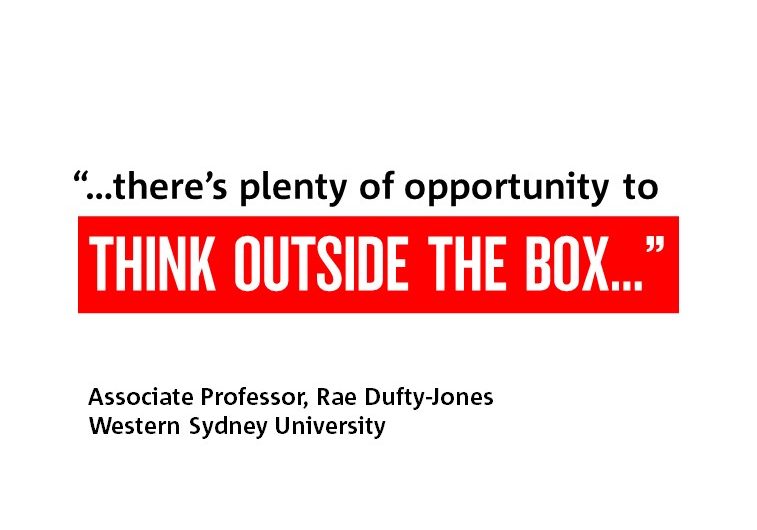 As an economic and social geographer, Associate Professor Rae Dufty-Jones knows that "place matters" for how we live, work and create thriving and resilient communities.
To help quantify and build a framework around this for policymakers and investors, Dufty-Jones and her colleagues at Western Sydney University (WSU) are studying real-world infrastructure developments to help extend the scope of traditional cost-benefit analyses.
They are currently working on a three-year research project with Sydney Metro and Transport for NSW on the Sydney Metro Northwest line, examining how the landmark automated rail corridor shapes the places around it to bring wider economic and community benefits beyond simply the efficient movement of commuters.
"It represents an important paradigm shift in the way transport and urban policy is understood and evaluated," Dufty-Jones said at the recent NAB Bank for Transition interview session.
"Known as the 'movement and place' framework, this approach not only changes the way we value and understand transport infrastructure but a whole range of other 'place-making' infrastructure projects as well."
Dufty-Jones says the shift to 'movement and place' thinking involves accounting for how infrastructure can create thriving places as well as create connections between different locations. This is particularly pertinent given the rising interest from investors and governments in environmental, social and governance (ESG) factors in their decision frameworks.
"Place matters when it comes to the things we do as humans, as communities and as economies," she says. "When it comes to building and evaluating the economic case for future infrastructure projects, government and business will be increasingly concerned with the wider economic benefits and 'place-making' impacts."
Productivity and resilience
The ongoing study includes tracking density effects along the rail line, which business may be familiar with in places like CBDs. Effects include improved labour matching, improved sharing of knowledge as well as better learning and networking impacts.
"Density means you're more likely to have both informal and formalised interactions," Dufty-Jones says. "Furthermore, those advocating wider economic benefits argue that these density impacts should ultimately lead to improvements in productivity."
The WSU-Sydney Metro study is ongoing and the results of this research are preliminary given that data is still being collected and analysed. But findings so far suggest the areas along the line have proved resilient during the economic disruption of COVID-19.
"Our results show that, relative to the rest of Sydney, the northwest region has been more resilient," Dufty-Jones says. "Local economies, proximate to the North-West Metro, have experienced a lower rate of business closure during this time compared to the rest of Sydney. We believe that the Metro contributed to this regional economic resilience."
Fellow WSU research colleague on the Metro project and NAB interview guest, Dr Neil Perry, is also interested in examining the impacts on regions undergoing the more long-term disruptions of economic transition.
"My research is very much around bringing ecological and social values to economics and making sure they are properly accounted for," he says. "What we're trying to do is provide positive messaging that economies do change, they do adjust and it's a natural process."
Building human capital
Perry and the university have been working with communities in both the Hunter and Lithgow in New South Wales on what's needed to ensure a smooth transition as industries, jobs and skills shift over time as demand for fossil fuels reduces.
"What we found is it's very much around creating human capital," he says. "A really important aspect of it is to look at what skills people have and what industries they can move into, where they would be most suited."
The work has involved setting up community transition hubs to share knowledge while engaging with local and state governments to encourage the development of more sustainable industries based on building a region's human capital of education, experience and skills.
"If you can keep the skills in those particular regions that's how you get transition happening over a long period of time," he says. "It doesn't matter what industry, what region, [human capital] is the area that you have to build up," he says.
For Dufty-Jones, another exciting driver for local economies is the Covid-accelerated trend of a dispersed and tech enabled workforce, coupled with further infrastructure investment.
From more productive commutes on very fast trains to greater numbers of co-working spaces, Dufty-Jones sees this shift as a potential game-changer for regional areas.
"It's a very interesting space to be in and there's a lot of opportunity to think outside the box at this point in time," she concludes.
The Bank for Transition interview series is part of NAB's ongoing support for customers interested in the latest trends and thought leadership through an ESG lens.
Speak to a specialist