Priceless client feedback just one benefit of new Professional Services Awards
Participants in the Professional Services Awards receive independent, verified feedback from their clients, not to mention publicity and a morale boost if they win. Entries open this month and, with a fast and easy application process, there is no reason for your firm not to join.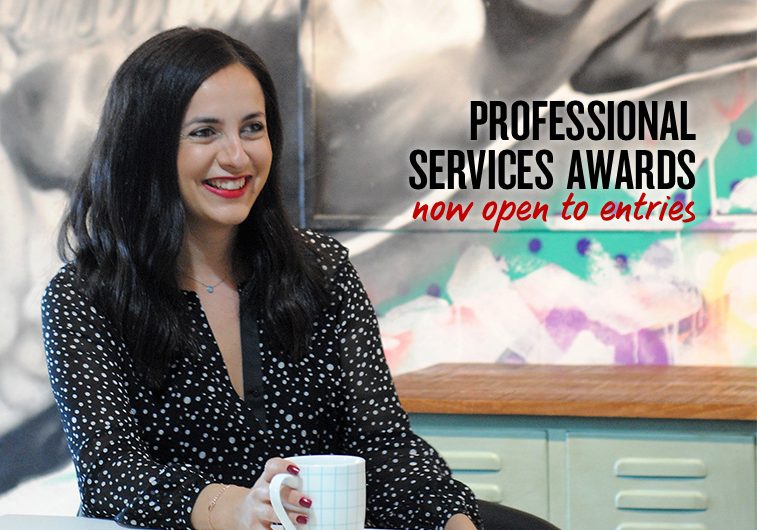 Last year about 160 law, bookkeeping, accounting and conveyancing firms put their hats into the ring to see which were the real industry leaders.
Independently judged by startup company FirmChecker, and supported by NAB, the inaugural Professional Services Awards saw participants rated by more than 6,000 client reviews on criteria such as value, reliability and understanding clients' needs.
The awards are returning for their second year, supported by slick back-end technology that will give participating firms priceless feedback and allow them to see how they rate against the broader industry on a range of qualitative metrics.
Distinct from the well-known Client Choice Awards, which focus on the big end of town, the Professional Services Awards are held exclusively for small- and medium-sized firms. These firms and their services in turn support the development of myriad SMEs in other industries.
"Firms exist because of their clients, and the best judgement of how a firm ranks is through direct client feedback," says Brett Moore, Customer Executive, Professional Services, at NAB.
"And it's not just about the winners and acknowledging their excellence, it's also a means by which those who participate get access to independently validated and verified feedback – and that is really important to their growth."
Actionable insights
Ben Farrow, director of FirmChecker, says receiving reliable, actionable feedback is more important than ever in today's business climate, in which professional services firms have had to quickly evolve as technological disruption makes inroads into their industries.
Farrow says professionals like lawyers and accountants once had their status as revered experts bestowed upon them, but they are now threatened with being cut out of the loop on a range of services due to disruptor companies disintermediating their industries. Firms need to find ways to differentiate to stay in the game.
"In my opinion, the best way for firms to differentiate themselves is to require feedback. It's so that they can say 'Okay, where are we doing well, where are potential shortcomings and how can we adapt and evolve and have ideas that are based on what the customer actually wants, as opposed to what we think is important?'" Farrow says.
Whether or not participants win, every entrant into the Professional Service Awards receive comments and benchmarks that allow them to see how they rate against the broader industry.
Imagine knowing what your clients really think
Farrow gives several examples of participating firms last year that received invaluable insights.
For one accounting firm, clients consistently praised them for giving advice that was high quality and trustworthy, yet feedback from the awards revealed some felt the firm took too long to deliver advice or respond to queries. Its fees were also perceived to be too high, perhaps in part due to this shortcoming.
"It was a bit of a mixed feeling for them because they weren't delivering on the high expectations that their brand set," Farrow says. "But they were really pleased with the feedback. They were actionable things that they could implement in order to make their clients happier."
For another entrant, a law firm, it received generally glowing feedback but found some clients felt it wasn't adequately explaining its fees upfront, and this 'bill shock' pulled down the firm's overall satisfaction rate.
By contrast, clients of another law firm vindicated the firm's strategy of "expensive but worth it", Farrow says.
"Their goal was not to engage in a race to the bottom on price," Farrow says. "They got excellent feedback. There were literally comments that their fees were high but that's what you pay for the best advice."
Boost to business and morale
Recognising SMEs are short on time, FirmChecker streamlined entering the awards into a fast and simple process. Firms log in to their own secure portal and, after a quick set up, upload a list of clients that will be invited to complete a survey on the firm's performance.
Each client receives a unique survey link, and the surveys can be sent out through the firm's own domain to give a higher response rate. A dashboard allows the firm to see their open, click, bounce and response rates.
The system then automatically generates a report, judging each firm on the weighted average of various qualitative metrics.
And the benefits to attending the awards don't end with solid feedback. Last year's winning firms received a boost to their business from the publicity surrounding the awards – not just from NAB publication Business View, but also from independent media searching them out for interviews.
Additionally, the right to use the FirmChecker logo on websites and email signatures enhances confidence from existing and prospective customers, and helps attract quality talent. Plus, the morale boost that winning teams receive is not to be underestimated, Farrow says.
"Some of the best feedback we received was just how 'stoked' the office was to get recognised in these national awards."
Entries for the 2018 Professional Services Awards opened July 2 and close on August 17. Visit www.professionalservicesawards.com.au for more information and to start your application today.