Tech trends to supercharge your small business in 2022
Lower costs, simpler processes and more scope for growth… just some of the benefits your small business might see from embracing the latest tech solutions.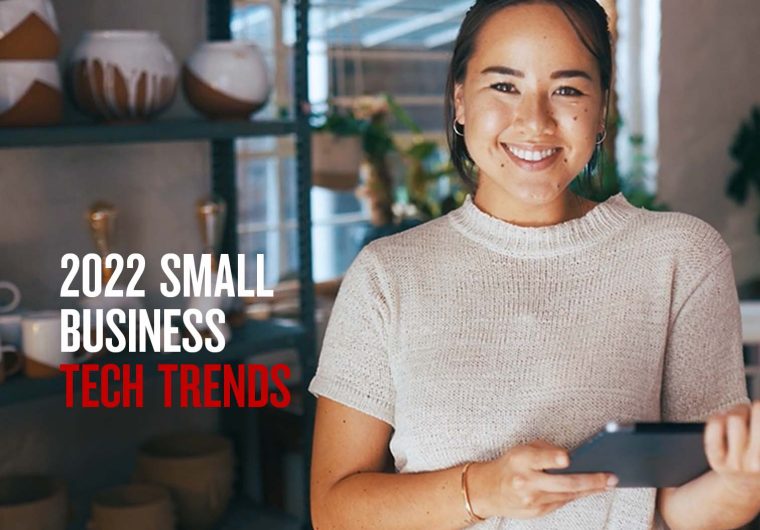 COVID has driven a wave of investment in information technology over the past 18 months, as businesses large and small have raced to ensure they can continue to trade. We've seen family-owned grocery stores embrace online ordering and delivery, gyms offer remote classes and professional service providers swap face-to-face consultations for Zoom meetings.
So what are the major Information, Communication and Technology (ICT) trends and developments for 2022 that could help your small business operate and grow – or risk it falling behind if you don't get on board? Ian Boyd, Xero's Director of Partnerships, Asia Pacific, shares his top three insights on what to expect.
1. Adopting more specialised applications
The accelerated adoption of specialised applications we've seen over the past 18 months is set to continue in 2022, according to Boyd, and small businesses that don't get on board risk missing out on countless opportunities.
Among the apps savvy business owners are adopting are ecommerce platforms like Shopify, BigCommerce and Stripe, which allow them to sell online and offer 'click and collect' service to customers. Others have begun utilising the Xero App Store, which offers an  ecosystem of specialist apps to manage their invoicing, online payments, inventory, quoting, rostering and workforce needs.
Make it a priority in your enterprise and you'll reap the benefits too, Boyd says. He points to Xero research, From little things big things grow: How digital connectivity is helping Australian small businesses thrive, which showed that the small businesses that increased their ICT spending the most grew revenue up to three times faster than those that spent the least.
"Take the time to see how you can use digital technology to organise your small business more effectively and you'll see efficiency and productivity gains over time," Boyd says.

2. E-invoicing to help facilitate faster payments
In business, there's a well-known saying that cash flow is king. E-invoicing can help improve your cash flow by helping you get paid sooner for the goods and services you sell. The term e-invoicing refers to the automated digital exchange of invoice information between a supplier's and a purchaser's financial software.
This technology eliminates the need to create and send paper or PDF invoices and means you don't have to scan and enter the invoices you receive into your accounting solution, your incoming e-invoice simply arrives pre-populated in your accounting software as a bill to be paid.
The Federal Government has committed to paying eligible e-invoices within five days and Boyd predicts we're likely to see some big businesses follow suit in the next year or two.
Making the switch could save you serious sums on administration too: traditional invoices cost between $27 and $30 each to process, versus $10 or less when you go electronic, according to the Australian Taxation Office. It operates the Australian Peppol Authority, the body responsible for administering the country's e-invoicing framework.
"Have the right building blocks in place – accounting software which has e-invoicing capability built in – and your small business will be able to make the most of it," Boyd says.

3. Investing in data to drive growth
Opportunities to diversify and grow will abound in 2022 as the economy rebounds and gathers steam. And businesses that have invested the time to organise and digitise their finances will be best placed to take full advantage.
That's because rapid access to finance is very often the key to doing something new. Small business owners who have their business data in order and available in digital form have a better chance of getting funds when they need them, without having to mortgage their home or put other personal assets up as collateral.
"Invest the time to get your data in the best possible state," Boyd recommends. "Reconcile your books, lodge your BAS on time, use cloud accounting software that allows you to link your data with your bank's software platform… All these things will help lenders understand your business better and make it easier for you to access capital when you need it. It reduces the number of steps you need to follow to get a loan and ensures the loan you get is realistic for your business.
"And the faster you get the finance, the faster you can act."

Taking the next step
Need some help to get ICT on track in your business? Your accountant, bookkeeper or business adviser should be your first port of call. If you don't have an advisor, see check out Xero's directory to help find one.
"They understand the technology, the solutions that are available and how they can make your organisation work better," Boyd says. "They'll know what to do or who to ask, to make sure you get the right advice and support to help you move forward."